Why The 2020 Mercedes-Benz E-Class Wagon Is Truly Exceptional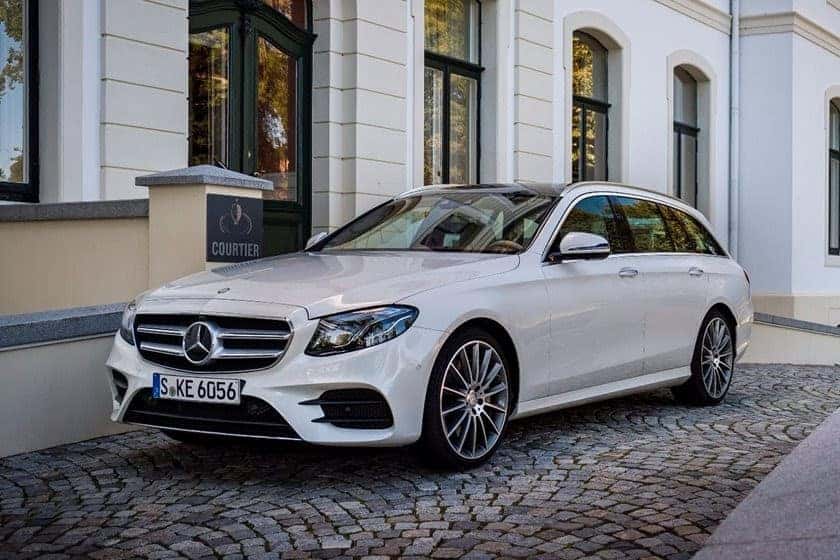 Mercedes Benz always keeps its promise when it comes to providing luxury vehicles and the 2020 E-Class Wagon is no exception! It offers plenty of cargo and passenger space without ever having to sacrifice style! It also includes a state-of-the-art interior that seats as much as 7 people and has a killer powertrain that offers more horsepower than you can fathom. Here are some features that make the Mercedes 2020 E-Class wagon truly exceptional!
Not Your Grandmother's Station Wagon
The true uniqueness when it comes to this E-Class vehicle is that it's unlike other wagons you might be used to. The first thing that some might think of when they first hear of the word "wagon" is an old and unattractive station wagon or worse yet, those big ugly cars that they use for funerals. The Mercedes wagon isn't even close to what you've previously imagined-thank God! It has a fresh, sleek, and modern design that looks more like a limo (if you choose the color black).
It also comes in a wide range of colors that provides a sleek finish, such as Black, Polar White, Black Obsidian Black Metallic, Iridium Silver Metallic, Lunar Blue Metallic, Selenite Grey Metallic, Cardinal Red Metallic, Dimond White Metallic and Selenite Grey Magno with a matte finish.
In a nutshell, you get all of the benefits that you would normally get in a wagon, the main one being an insane amount of cargo space, which is perfect for families. Additionally, wagons are a great alternative to SUVs because although both provide a lot of cargo room, a wagon normally doesn't require as much gas due to their small size. 
Interior and Its Features
The thing that makes the interior stand-out is similar to that of the exterior, which is a lot of space but uncompromising stylish features. 
This spacious E-Class wagon can fit up to 7 people and has a dimension of 41-inches for front legroom. All throughout, the interior is covered in upscale material. The seats have a leather-simulated material that is very pleasing to the eye; One can opt to get authentic leather as an option. The overall fit and finish is quite sensational.
Additionally, shoppers have a wide range of colors to choose from for the upholstery that can easily become mix-and-matched. There are also five different colors to choose from for the trim like Natural Grain Brown Ash, Burl Walnut, Natural Grain Black Ash, Brown Ash, and Black Piano Lacquer "Flowing Lines" wood.
Of course, the interior includes a wide range of advanced-tech features such as Bluetooth® Wireless Technology, Adaptive Cruise Control, Hands-Free Phone system, a Navigation System, Remote Keyless Entry, Remote Engine Start, Smartphone Interface, Voice Recognition System, and so much more!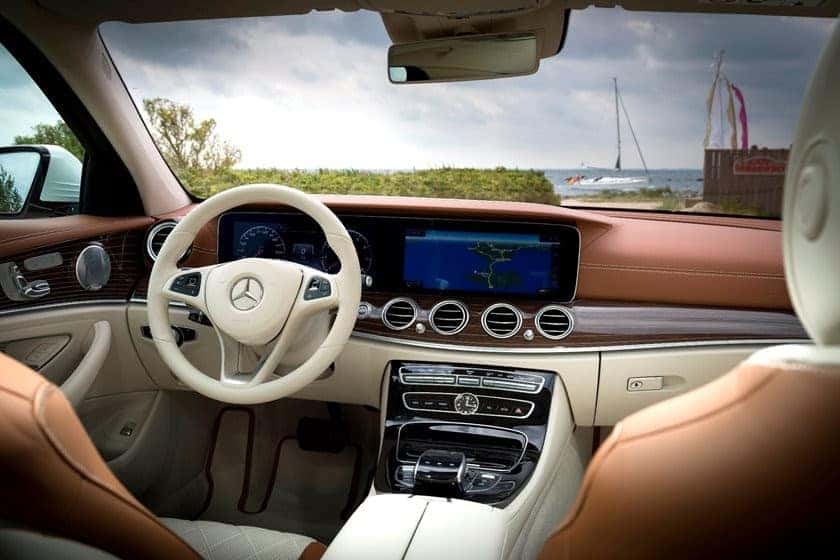 Photo Source/Copyright: Car Buzz
Sporty Drive
As previously mentioned, the 2020 Mercedes Wagon provides a lot of cargo and space similar to that of an SUV but doesn't require that same amount of gas. In addition to this, unlike a lot of fuel-efficient cars, it's freaking fast! The E 450 engine is a 3.0L Biturbo V6 that produces a whopping 362 horsepower with 369 lb-ft of torque.
This speedy 2020 E-Class vehicle thrives on curvy roads in a similar way that a sports car might. The steering is tight and very responsive, with an equally performative suspension. The 450 wagon is quite sporty by nature and promises a driving experience that is guaranteed to take your breath away.
John Sisson Motors
John Sisson Motors always has quite a wide range of Mercedes vehicles ranging from small sedans to big SUVs, from practical Sprinter vans to fast and totally less-than-practical GT sporty vehicles. You name it, John Sisson has it!
Those who are particularly interested in the 2020 Mercedes-Benz E-Class Wagon can certainly find it in our inventory. Visit our dealership site to view all of our new Mercedes-Benz inventory and speak with an online representative for more information.
Photo Source/Copyright: Car and Drive