Why Mercedes-Benz Is Saying Good-Bye To Its Showrooms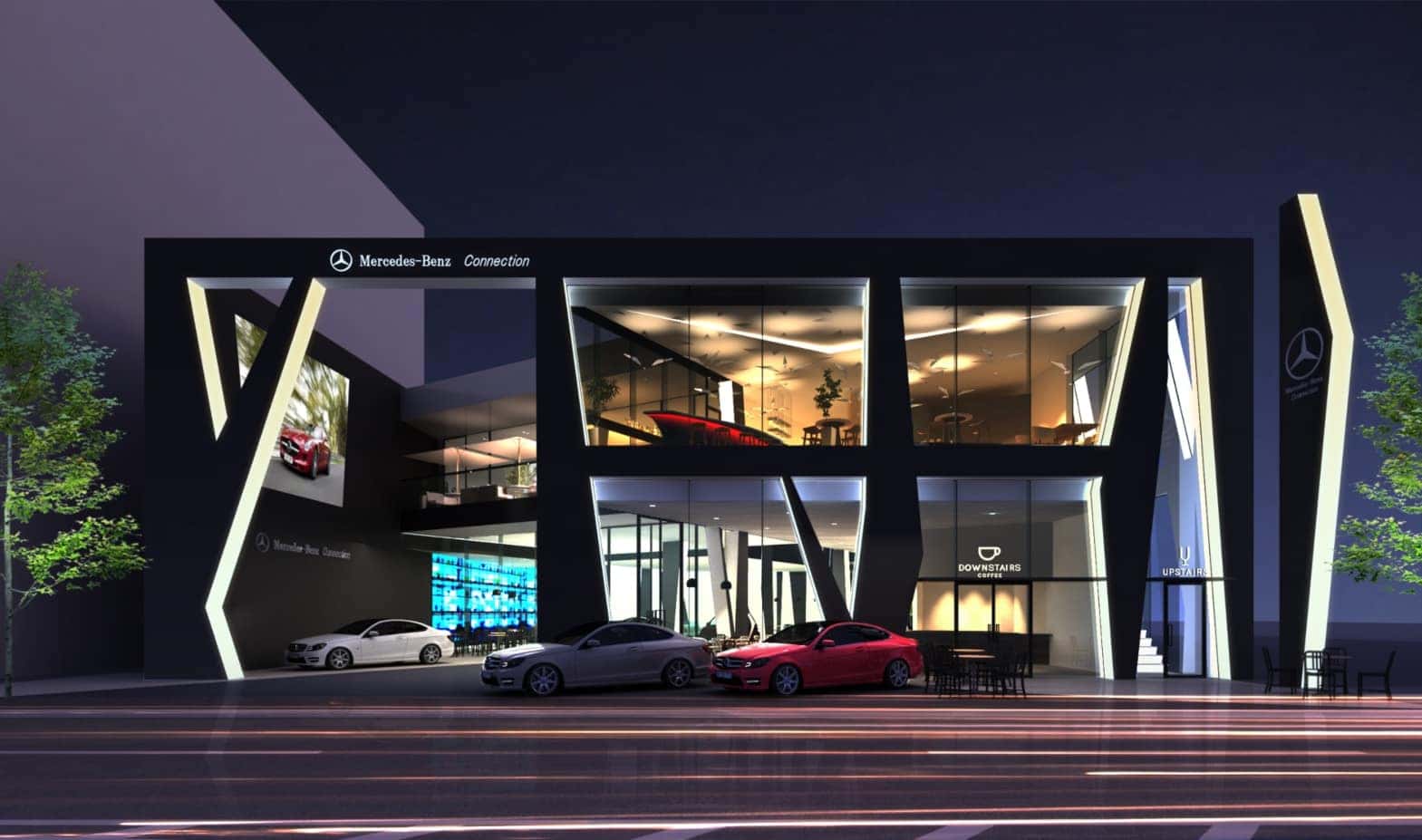 Mercedes-Benz is one of the most well-known car brands, and one of the most beloved in the luxury car market. As one of the OG's in the automotive industry, they established their empire from coast to coast and developed a series of showrooms and sales studios.
It's very common for potential buyers to head to a showroom and swap out their lease for an upgraded vehicle around the launch day. It is for this reason that it was a shock to loyalists of the brand when the company announced its plans to sell $1.2 billion worth of its European showrooms.
Cutting Costs
The main reasoning behind this drastic move is that Mercedes-Benz surmises that selling off a score of European showrooms is the best way to free up more money for the company. The goal is to sell these sites to independent dealers or inventors, which could bring in profits estimating €30 million to €40 million.
It's quite plausible that that difficult year for physical spaces, like with retail stores, restaurants, and others, the automaker considered the cost of keeping their showrooms, and determined that it simply wasn't worth keeping them in operation.
One should also take into account that that car company launched their virtual showroom and home delivery service near the start of the pandemic, which seems to be the overall trend that businesses are now moving towards, rather than typical brick and mortar methods.
A spokesperson for Mercedes-Benz said this to Automotive News Europe:
"We are in potential talks with interested buyers, high priority is placed on their long-term economic success and the continuation of the Mercedes-Benz's operations."
Despite the pandemic, this transition could have been predicted as early 2015, since the parent company, Daimler sold 15 dealerships in its home country to Chinese investors, Lei Shing Hong. These inventors are the world's largest dealership of Mercedes-Benz. China is the largest market for the German automaker, so it's clear that luxury car maker saw an investment opportunity.
It's also quite possible that if sales prove to be successful…which it likely will, then it will continue selling off their showrooms throughout Europe. While buyers haven't been confirmed yet, this will bring in some serious cash for Mercedes-Benz.
What's Next For The Company
So how will this affect the showrooms in other countries? Mercedes-Benz doesn't appear to have any signs of stopping, as they will also sell off physical spaces in the UK, Belgium, and Spain, where around 25 showrooms will be sold. Thankfully, employees in these stores won't lose their positions and no cuts will be made as a result of this new venture. 
There is no greater time for Mercedes-Benz to make this move, especially since they will likely need to use those funds for the production and development of their revamping for electric vehicles. The company recently launched their EQS sedan this year in May, and plan on releasing and developing much more.
This isn't the only car company trying to revamp its lineup for the world of electrics. In the last few years, automakers like Porsche with its Taycan, and Audi's e-Tron, and Volvo's Polestar have also been trying to get a head start for the eco-friendly future.
Mercedes-Benz also revealed its EQA, EQB, EQC, and EQS models for its EV lineup, and even showed test photos for the EQE. Additionally, there is talk of an electric version of the G-wagon, dubbed the EQG in the works.
John Sisson Mercedes
While Mercedes-Benz has changed their tactics in how they show off their cars to potential buyers, what they haven't changed is their unwavering commitment to making cars exuding elegance and innovation.
John Sisson Mercedes has a wide range of vehicles from the automaker ranging from SUVs, sedans, coupes, convertibles and so much more. Those who are interested in any of these vehicles can simply view our online new car inventory and chat with a representative for further assistance.
Photo Source/Copyright: Daimler Media