While Sedans Are Breaking Away, the Mercedes-Benz S-Class Is Here To Stay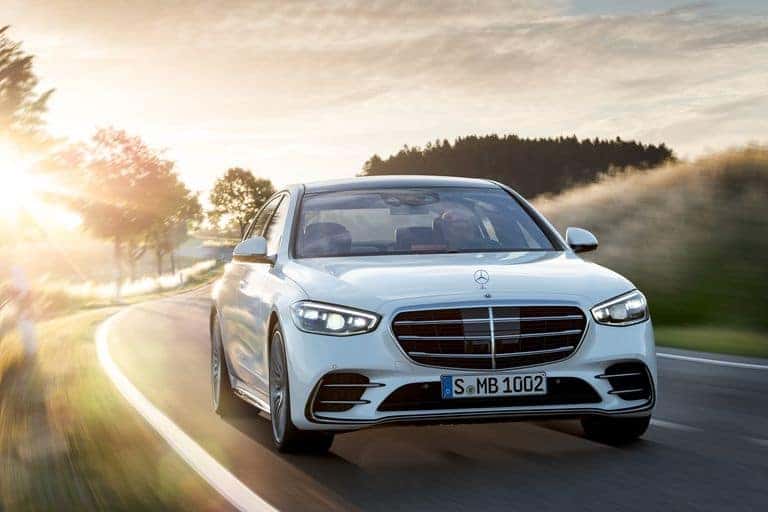 There has been some talk about the retirement of Mercedes's S-Class sedan, although the company's vice president of sales and product management for the U.S., Adam Chamberlain claims that these reports have been greatly exaggerated.
On the other hand, it's also very unlikely that the head honcho of the sales department would actually reveal the death of the S-Class, should the rumors prove to be true. Chamberlain confessed Mercedes sales had made a significant shift from about 60 percent sedans to about 60 percent of SUVs within the past five years. In fact, lots of C-class and E-class enthusiasts are making a transition to the all-inclusive GLC and GLE. 
In their defense, the S-class isn't meant to be a volume seller, as a matter of fact, no car in this price range is. Chamberlain asserts that Mercedes expects lower volumes in its sales as one S-class generation dwindles out and a new model emerges, which could somewhat clarify their recent decline in sales. To add on, S-class models are more likely to be leased than the majority of other models from the company, and enticing lease deals offered from automakers at calculated points make certain that plenty of customers will want to return to the dealership for their next purchase or new lease. Mercedes has good reason to deduce that those customers will lease an-S-class model again, and according to the automotive website, Car and Driver, around 70 percent of U.S. S-class customers will return for another purchase.
For S-Class buyers, having a particular preference for a brand doesn't necessarily mean a total commitment to just one vehicle. It's safe to say that the majority of customers who purchase an S-class car are fat-cats, and likely have a collection of other vehicles. In other instances, more than one of those is a Mercedes vehicle. Therefore, while much of Mercedes clientele might be forced to pick between a C-class and GLC, most S-customers don't need to make a decision between the flagship sedan and GLS, because they can just get both.
There are also plans to contend against Tesla. By next year, the all-electric EQS will join the Mercedes clan. Details are few and far between, but Chamberlain assures us "real range" from this "S-class of an electric vehicle"  If one has dillydallied in both the Tesla's Model S and Mercedes's S-class, they should know that Tesla's powertrains have a reputation for being pretty powerful and on the cutting-edge due to its self-driving capabilities. If Mercedes is able to deliver the goods with its electric powertrain technology and stay true to its own standards for having the utmost quality, it might have the potential to become the true GodFather of what it truly means to be revolutionary.
Alternatively, the S-class plus point might not even be in the consumers from upcoming EV variants but simply selling in Chinese markets. China has the most dominance in the global market for the S-class. In 2019, Mercedes sold a record level of 694,200 vehicles in China even though their automotive market dropped by 8.2 percent. Regardless of the fact that those consumers are progressively jumping on the SUV train like the U.S, the Mercedes Mayback set records there last year, with more than 8400 in sales.
So-called financial experts may come up with many rationals regarding why Mercedes's continued investment in the S-class seems sensible, but the actuality is that it's likely to last as a flagship and this is because Mercedes wants it to stay that way.
Additionally, the S-class gives Mercedes the opportunity to show off its advancements in safety, technology, and luxury for decades, which is the main attraction for entry-level buyers. Even if sales continue to dip, it will be a long time coming before Mercedes even thinks about letting go of this model.
"It means a lot for the company. It means a lot for the dealers … And it's a big deal for customers," Chamberlain says. "It is the heartbeat for our company."
John Sisson Motors
When the time finally comes to purchase your new S-Class, be sure to do it John Sisson Motors! We have an amazing assortment of new Mercedes models that are suitable for a variety of different needs. Those who are interested in any of our vehicles can simply view our online new car inventory and chat with a representative for further assistance.
Photo Source/Copyright: Mercedes-Benz Media Newsroom
*European Images Shown