What You Should Know About The 2020 Mercedes-Benz CLA-Class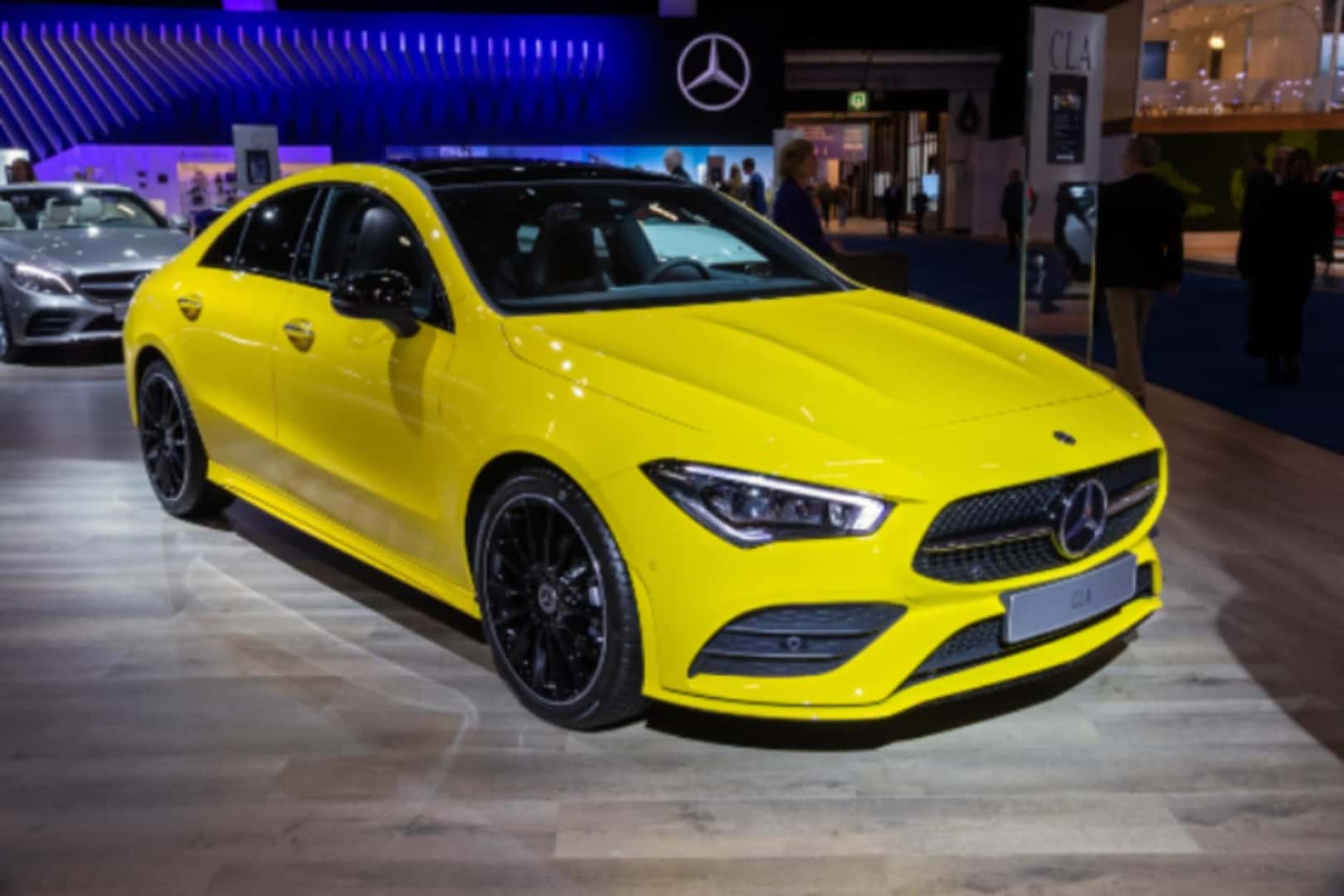 The 2020 Mercedes-Benz CLA has quite an impressive lineup in terms of its engine options with different trims, a plethora of standard features, and a good rating on overall dependability. The interior is comfortable as it is spacious and although the CLA doesn't have an official score or ranking since it hasn't been fully crash-tested, from our estimates it's definitely a vehicle that you can rely on.
I'm pretty sure that I've convinced you already but before you get your wallet out, here are a few things that you should know about the 2020 CLA.
Is The CLA As Good As You Say It Is?
The short answer is yes, yes, and yes! The long answer is drivers looking for a vehicle that is up-to-date and technology savvy will like the new CLA because it has new and improved technology that is advanced and efficient, one of them being an enhanced infotainment system that is standard with Apple CarPlay and Android Auto. Drivers will appreciate the premium materials all throughout the interior. The CLA has a suspension system that aids in giving the ride firmness that is especially useful over bumpy roads.
What's Better, New or Used?
Neither options are particularly bad when it comes to purchasing an old or new CLA (except maybe the price) but should you choose the predecessor, it's important to be aware of what you might be missing out on. The CLA's latest design has been completely remodeled with a larger and wider frame than its predecessor and also has a  rear roofline that has been lowered. There are also more engine options to choose from as well as an introduction with the new AMG® model. The MBUX infotainment system is also new and replaces the older COMAND® system. The 2020 CLA also comes with two displays like the 7-inch touchscreen and 7-inch digital instrument cluster, which are both standard.
Again, a used CLA is impressive in its own right, but know that models from previous generations are remarkably different.
How Comfortable Is It Really?
Mercedes really upped its game overall with the interior quality with a look that is very-upscale and front row seats that are very roomy, supportive, and comfortable. The cabin accommodates five people and they are welcomed with surfaces that are soft and snug-like. Synthetic leather is standard for upholstery but one an opt for genuine leather as an option, as well as aluminum or wood trim.
Tell Me More About The Features!
As previously mentioned, the 2020 CLA replaces the COMAND® infotainment system for a new MBUX system as well as two 7-inch screens. Other standard features include Android Auto, Apple CarPlay, Bluetooth®, five USB ports, and HD Radio. Other options include a 10.25-inch digital instrument cluster, a 10.25-inch touch screen, navigation, wireless charging, a Wi-Fi hot spot, and satellite radio.
In terms of safety, standard features include a rearview camera, forward collision warning, automatic emergency braking, rain-sensing windshield wipers, crosswind assist, and my personal favorite, driver drowsiness monitoring. Optional safety features include adaptive cruise control, blind-spot monitoring, rear cross-traffic alert, lane-keep assist, active park assist, and a surround-view parking camera system.
How Does It Drive?
The first of the three engines that the CLA has is a 2.0-liter turbocharged four-cylinder that makes 221 horsepower with the 250 trim and it's joined with a 7-speed dual-clutch automatic transmission. The base model has a lot of power for you to zoom through rush hour traffic, it's also comfortable for long road trips and it only goes up from there.
There is more power in the two AMG® models. The 2020 AMG® 35 has 302 horsepower with its 2.0-liter turbocharged four-cylinder engine that is paired with the same base transmission. The AMG® 45 trim has a 382 horsepower, four-cylinder engine coupled to an 8-speed dual-clutch automatic transmission.
I'm Convinced But Which Trim Should I Get?
Mercedes-Benz CLA 250
The base 250 trim will give you a pretty energetic ride with its 221 hp engine and will include plenty of standard features like eight-way power-adjustable front seats, dual-zone automatic climate control, push-button start, proximity keyless entry, and a panoramic sunroof. It also comes with standard safety features like a rearview camera, forward collision warning, automatic emergency braking, crosswind assist, driver drowsiness warning, and rain-sensing windshield wipers.
Mercedes-Benz CLA 35
The CLA 35 will certainly give you a better kick with its 302 hp engine and better enjoyment with its 10.25-inch digital instrument cluster, a 10.25-inch touch screen, and an AMG® sport suspension.
Mercedes-Benz CLA 45
Last but not least, our highest trim is the CLA 45, it provides the best horsepower with 382 and 8-speed automatic transmission, giving drivers a sporty-like performance.
How Much Does It Cost and What's The Warranty
With all of those dynamic features, you probably think the newest CLA is a pretty penny but its hardly the case, the base model has an incredibly affordable price of $36,650, (plus destination fee) and with all of its amazing features. The 35 intermediate trim comes in at $46,900 with bigger screens and suspension. Then the final 45 CLA trim slides right in at $54,800 the best horsepower and overall engine performance.
John Sisson Motors currently has a large stock of 2020 Mercedes CLA models and in different trims. Those who are interested can search through our online Mercedes inventory and chat with an online representative for more information.
Photo Source/Copyright: Shutterstock via VanderWolf Images