What The Future For Mercedes-Benz EVs In North America Looks Like In 2022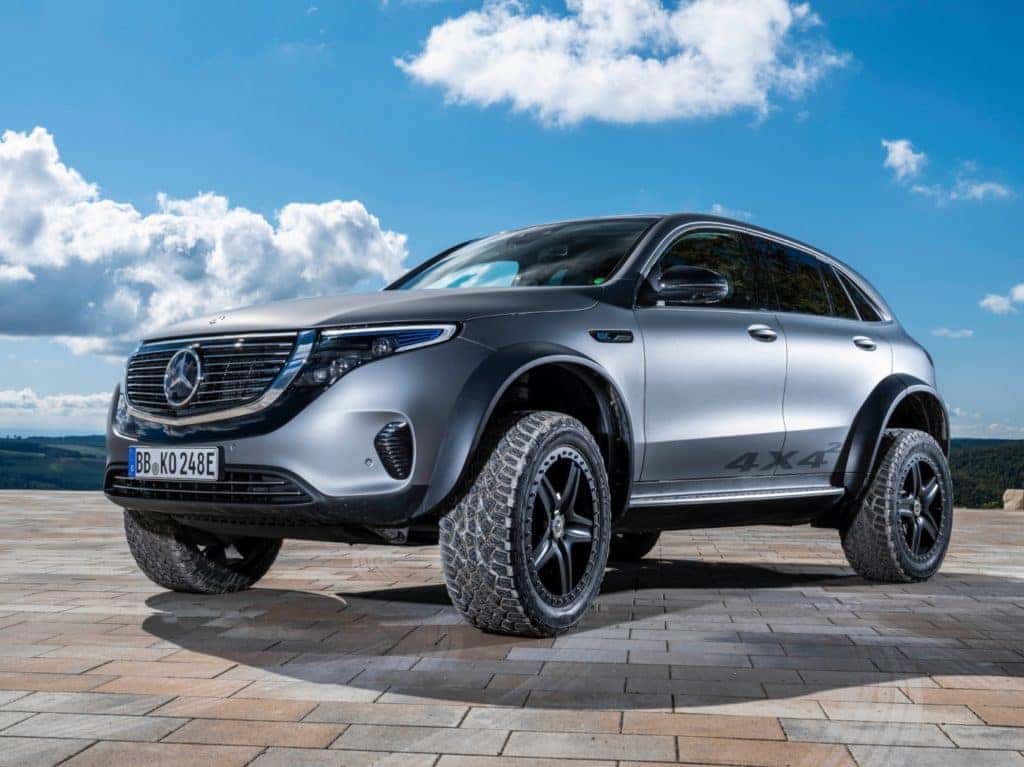 A couple of years after beginning the production of ECS electric crossovers, Mercedes-Benz still hasn't given much indication as to when it plans to implement these vehicles onto the North American market. This is quite surprising, as it was originally thought that this model was meant (partially) for the U.S. market.
On the other hand, maybe it shouldn't serve too much as a shock, since the automaker announced a string of delays for the full luxury company, with the final one revealed towards the quarter of 2021 due to what the company says was a "growing customer demand for the EQC in Europe." At some point, Mercedes-Benz went under the radar as they reconstructed their electrified plans for North American in 2019 and 2020, however, in recent months, any intention to focus on the U.S seems to have taken a back seat.
Shortly, Mercedes-Benz USA gave Green Car Reports a bit of a rundown of what's to come. Even though a new lineup of electric vehicles seems to be arriving at a snail's pace, they look to directly address the core of America's luxury vehicle market and focusing on areas that have been staples of the company but in an all-electric format.
North America is set to get four electric EQ models over the next two years.
First to arrive is the 2022 EQS sedan, which enters production shortly in Sindelfingen, Germany. It's also set to go on sale in the U.S. by this fall.
Following this is the EQE sedan, which will ride on the same platform as the EQS and scheduled to premiere later this year, with its arrival set in 2022.
The automaker also reconfirmed what they indicated in December, which is two electric SUVs scheduled for production in Alabama, beginning later in 2022, starting with an SUV version of the EQS sedan, and on the heels of this, a slightly smaller SUV dubbed EQE.
What's more this year, German and Chinese factories will begin production of the miniature EQA electric crossover, which is "still being considered for the U.S. at this time," according to Mercedes-Benz USA.
A more box-like EQS electric variant, derived from the EQA and likely more suitable for the U.S, is set to be assembled in Hungary but divergent from initial reports, it isn't on the product map for the States at this time.
The push for electric models in the U.S. was initially due to be marshaled by the mid-size EQC. According to a few lucky car bloggers who had the honor of riding in the model, the SUV was as luxurious as one would expect in a Mercedes-Benz model. It was also well-endowed, an enjoyable drive, and provided the utmost comfort. The driving range apparently only reached 200 miles, however, one also has to consider that this is probably to allow for faster charging.
The EQS will be developed upon Mercedes-Benz Electric Vehicle Architecture, encompassing a new Hyperscreen interface and a range directed in the scope of 400 miles, and looks to have better promise for the States, and enticing reason to buy an electric Benz in the first place.
John Sisson Mercedes
When the time finally comes to purchase a Mercedes-Benz EQ model, be sure to do it at John Sisson Motors, we carry a wide range of vehicles from the brand with many different styles and prices.
Those who are interested in any of our vehicles can simply view our online new car inventory and chat with a representative for further assistance.
Photo Source: Daimler
*European Images Shown