Top 5 Mercedes-Benz Movie Appearances And The History Behind Them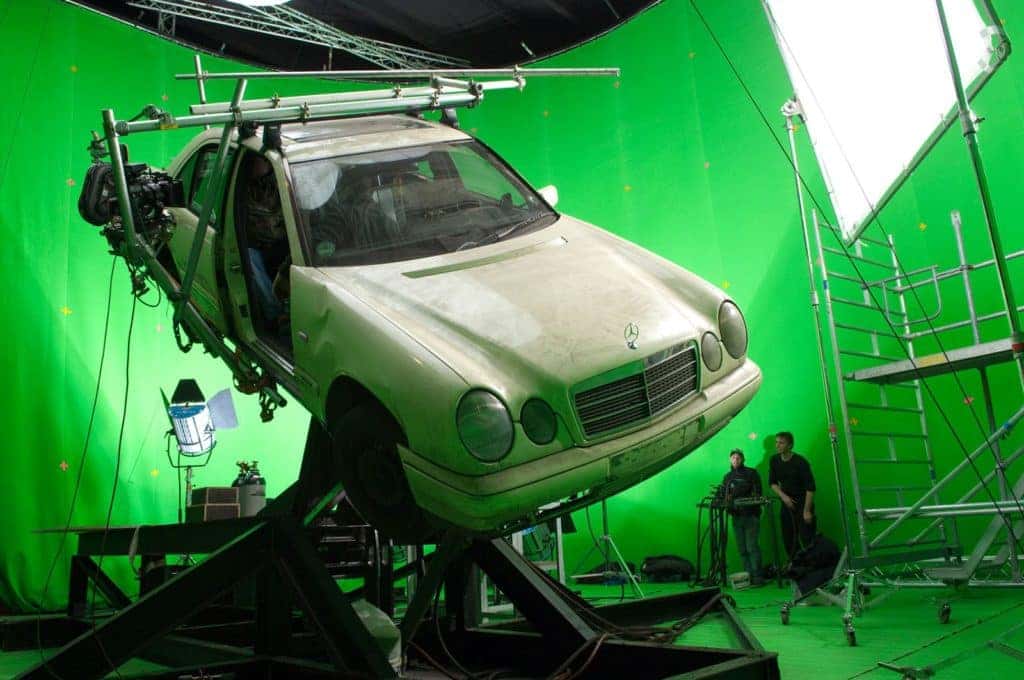 Can someone say product placement? The Mercedes-Benz powerhouse brand certainly knows how to mark its territory, especially when it comes to the movie industry. Often used as the cool cruiser during the resolution towards the end of a film or a hell-raising vehicle during an equally hell-raising action-packed scene, these luxury models have a long history of making cameo appearances. Here Are Top 5 Mercedes-Benz Appearances In Movies And The History Behind Them.
Dude, Where's My Car?
This 2000 comedy film turned cult classic stars Aston Kutcher and Seann William Scott as a couple of dimwitted best friends who can't remember where they parked their car after a night of drunken fun. At some point during their crazy odyssey, the pair somehow get their hands on a black Mercedes SL 500 convertible and even run into model Fabio along the way.
The 1999 Mercedes-Benz SL 500 (R129) model is apart of the fourth generation of its class. It had a power-hungry 5.0 L V8 engine that pushed 326 mpg of horsepower. It was known for its impressive specs, like electric windows, seats and roof. It was also notable for offering the first automatic stabilizer bar deployment.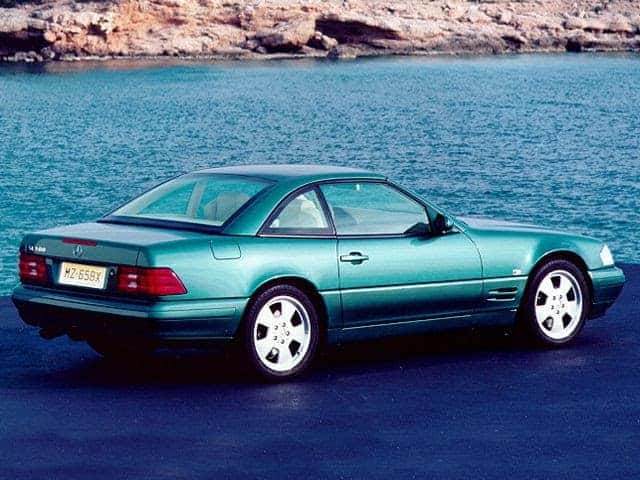 Photo Source/Copyright: Kelley Blue Book
The Transporter
The 2002 action-thriller film stars Jason Statham as the anti-hero, Frank Martin, a highly-skilled driver who will deliver anything, no questions asked…of course for an extravagant fee. The W140-gen Mercedes-Benz S-Class already makes its debut at the beginning of the film as Martin hot-wires the car to escape a shootout, but not without causing a little wear and tear by crashing it into a gate. 
The 1991 Mercedes-Benz SEL (W140) had a freshly made double-wishbone front axle and provide front suspension. This Transporter vehicle provided great comfort and improved even more by the soundproof windows, which was a first for a passenger car in a  series. The model was made with a 6.0-liter V12 M 120 engine that pushed 408 mpg of horsepower.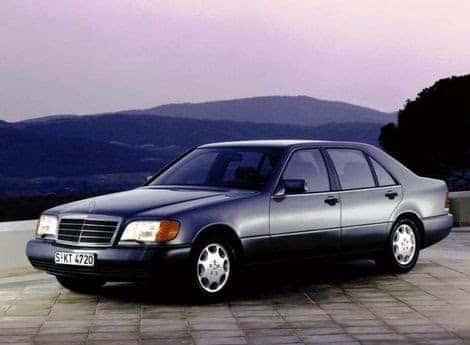 Photo Source/Copyright: Mercedes-Benz
Bridget Jones Diary
The luxury brand makes an appearance in another early 2000's cult classic film, but this time as a romantic comedy. It stars Renée Zellweger as Bridget Jones, a 32-year old woman who chronicles her attempts at improving her life in a diary. In one scene, bad-boy Hugh Grant picks up Jones in a blue 1969 Mercedes 280 SE convertible as they embark on a romantic getaway.
The gorgeous W111 was introduced in 1959 and also brought forth different variants through 1971, with its 280 Cabriolet and Coupe being the most favored. It contained excellent detail, like wood trim in the cabin as well as leather upholstery. This particular model was powered up by a M116 V8 and produced 200 mpg of horsepower.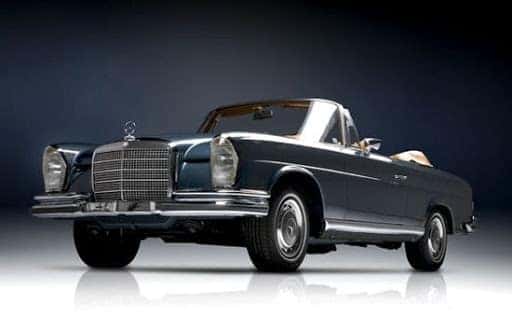 Photo Source/Copyright: Classic Cars
The Hangover
This 2009 Golden Globe-winning comedy follows four friends who travel to Sin City for a bachelor party to celebrate their buddy Doug's upcoming marriage. Unfortunately, the trio woke up the next morning with Doug missing and no memory of the events the night prior. On the bright side, the group gets to borrow a striking 1965 Mercedes-Benz 220 SE Cabriolet for their road trip.
This Cabriolet is was also apart of the W111 series but this particular model is pretty much the Grandfather in the lineup. Its engine had a M127 straight-six engine and produced 95 mpg of horsepower.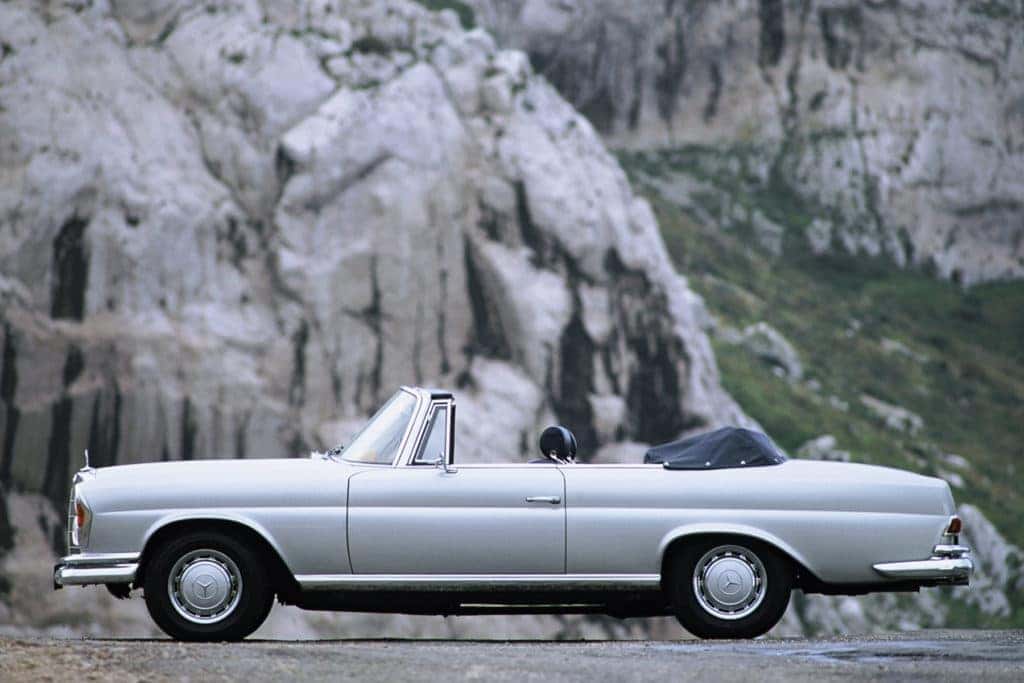 Photo Source/Copyright: Driving.ca
A Good Day To Die Hard
In this 2013 action-thriller, Bruce Willis plays the famous John McClane in the last film in the Die Hard franchise, as he is rescuing is son Jack, an undercover CIA agent, out of prison. Like always, McClane makes quite a bit of noise during one of his totally-not realistic but still cool heroic acts, this one involving a stolen 2006 Mercedes-AMG® G55 (W463) off of a bridge and landing it on top of a car carrier containing a lot of very expensive Porshe vehicles…another win for Mercedes!
This more current Mercedes model belonged to the G-Class SUV lineup. This variant had a supercharger added on to its 5.4-liter V8 engine for its 2005 model, which increased its output 469 mpg of horsepower. The G-Class was also a well-liked vehicle among celebrities and tycoons.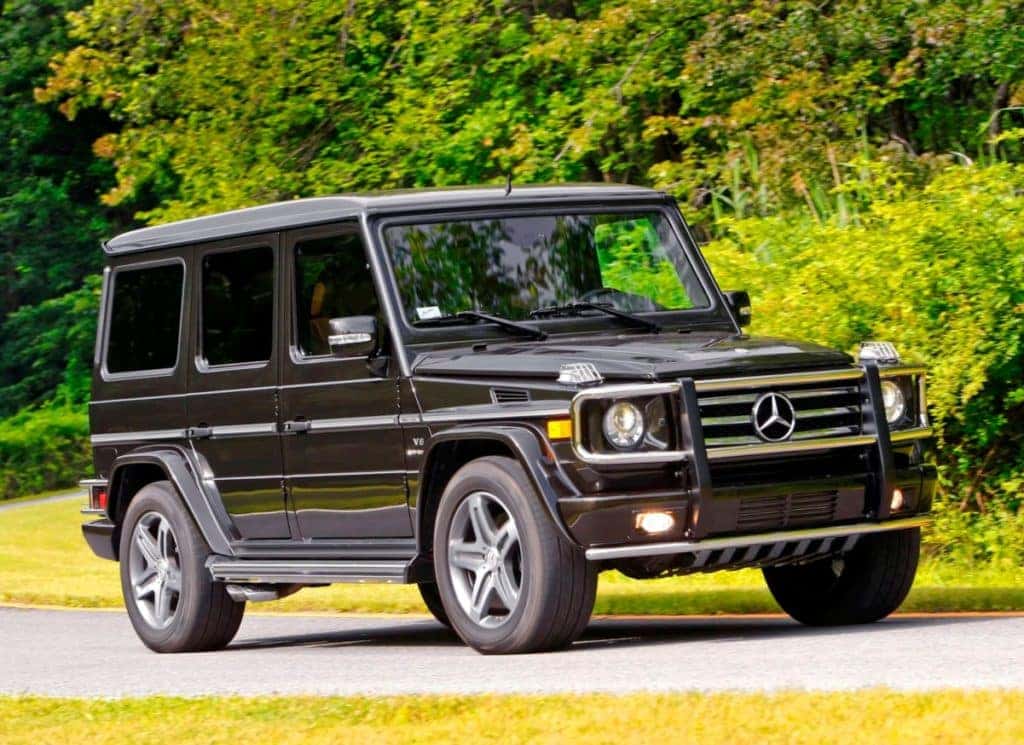 Photo Source/Copyright: Car Specs
John Sisson Motors
You can make your own entrance by visiting our dealership online, John Sisson Motors, and selecting any one of our luxury vehicles from our new online inventory. We carry some of the same models mentioned in the list but just as an updated version. Once you find something you like, simply chat with an online representative for further assistance.
Photo Source/Copyright: Daimler
*European Images Shown