The Release of Mercedes-Benz EVs For The U.S. Remains In Limbo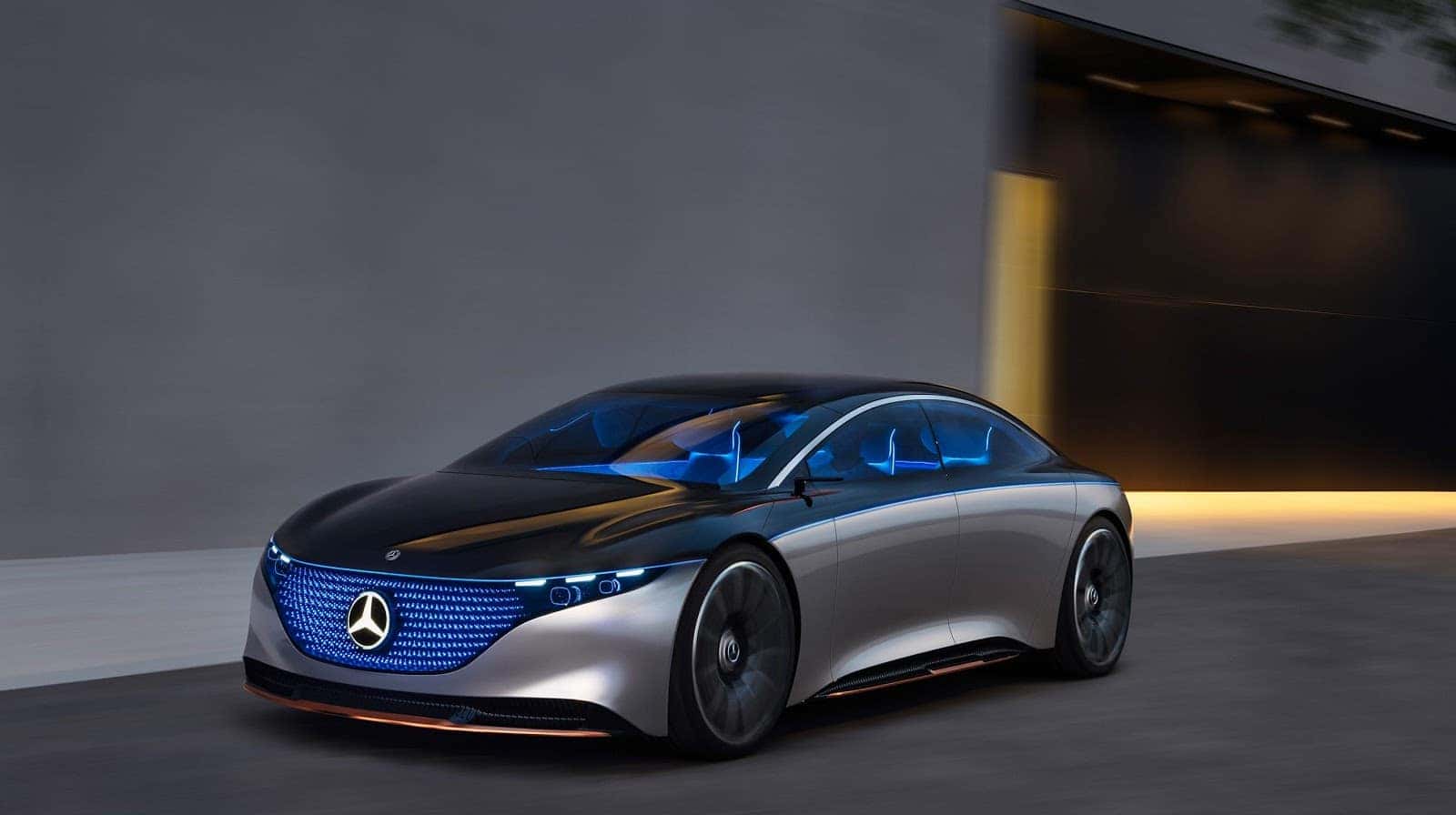 Uncertainty For North America
News accounts from German media outlets and weekly Detriot publication, Automotive News state that Mercedes-Benz's EQS all-electric sedan is scheduled to be released this year in Europe, however, it doesn't seem to mirror those same plans for North America in 2021. According to a U.S. automotive news site, Electrek, the company also seems to be hesitant to share any extra details regarding its U.S. rollout.
Jörg Burzer, Mercedes-Benz Production Manager recently shared with Automotive News Europe that the new S Class model and its electric tag-along, the EQS were "absolutely crucial for the future" of Daimler and that it was a "top priority."
The potential for the company's all-electric flagship sedan seems favorable, as it has been reported by Electrek that it will boost 600 horsepower with its AMG® version.
Ward's Auto, an automotive news site,  disclosed in April that the EQS will "spearhead" the company's "Electric First Strategy." The publication states that the "liftback-style limousine, coming to the US market in early 2022, is the first EQ model to be based on the German automaker's scalable EVA (electric vehicle architecture)."
Mum's The Word
Wolfgang Würth, a Mercedes-Benz spokesperson, told Electrek: "We are not able to share any more specific details regarding the launch at this time." Würth also refused to comment about talk regarding the vehicle's driver-assistant feature or a high-performance variant.
The EQS is somewhat advertised as a rival to the Tesla Model S. Würth was at least able to verify that the EQS will be a "top of the line electric luxury sedan in the S-Class segment" and "a new interpretation of sustainable modern luxury."
Though the EQS will serve as a sibling to the motorized S-Class model, it's highly probable that its length will be comparable to Mercedes CLS. The electric powerhouse is also able to be more compact than a gas engine, which will result in its size placing itself between an E-Class and S-Class. According to Würth, "Short overhangs and a long wheelbase make the car appear shorter, while the interior space is equivalent to an S-Class."
Other information reported by Wards Auto involves an all-wheel-drive layout, a 100-kilowatt-hour battery pack, and 350kW charging. Conversely, the publication states that "Nothing is official at this stage."
What is known is that the release of the EQC SUV was pushed back from this year to the next…at least. However, according to Würth that's a separate matter to EQS. "Delaying the EQC's US launch was a strategic decision to support sales in other regions of the world, where the EQC had been introduced already. This is not related to the development of the EQS". It's also worth noting that Mercedes-Benz EVs still have more models in the pipeline with timing that has not been announced yet.
John Sisson Motors
At the current moment, Mercedes-Benz still does not have any electric vehicles that it's offering for North America but on the bright side, John Sisson Motors currently has a wide variety of premium vehicles that are just as sporty and nearly as technologically advanced as the EQS. It's recommended considering the 2020 Mercedes-Benz GT AMG® C Roadster for drivers who crave something fast, as its horsepower pushes an amazing 550 horsepower with 502 lb-ft of torque. For those who are looking for something more tech-savvy, one should consider the 2020 Mercedes-Benz GLA 250 4MATIC® SUV, as it offers features like active-brake, blind-spot, and lane-keeping assist.
If you are interested in any of our models, please visit our website and take a look through our online new Mercedes inventory, then speak with an online representative for further assistance.
Photo Source/Copyright: Mercedes-Benz