The Mercedes-Sprinter Goes Camping With Vansmith
Vansmith's Latest Design
Vansmith, a custom automotive design company based in Colorado revealed its latest personalized camper-van created on a 144-inch Sprinter from Mercedes-Benz.
Similar to most camper vans, Vansmith's rolling cottage includes a bed, lots of storage space, an eating area, and a tiny refrigerant for food and drinks. Distinctively, this particular camper sets itself apart from others since it includes Vansmith's classic wood design in every part of the vehicle to add to its "organic look".
The custom outfitter company was founded Aaron Haack, a van builder and mechanic of 10 years who also lived in a tiny home of his own, along with his cousin Roberto.
After spending some time in the military and working as a coal miner, Haack determined to make a life-altering change by establishing a van conversion company with Roberto, who previously challenged Hank by asking him to complete a camper construct in 30 just days. The pair now has its business headquarters based in Boulder, Colorado.
During which Vansmith's latest creation was made on the famous luxury brand's Sprinter, the company also has the ability to use a multitude of vans as the foundation for their campers such as Ram ProMasters and Ford Transits.
Those who find these adventure vans exciting and want to have a shot at the experience can also create their custom vans on SUVs or trucks.
A Look Inside
The custom van is determined to be one of the company's standard entry-level models, though as Vansmith would say, the camper is "anything but basic. To manage the temperature in the interior of the camper that is already insulated, Vansmith provided a diesel heater and vents on the windows and roof.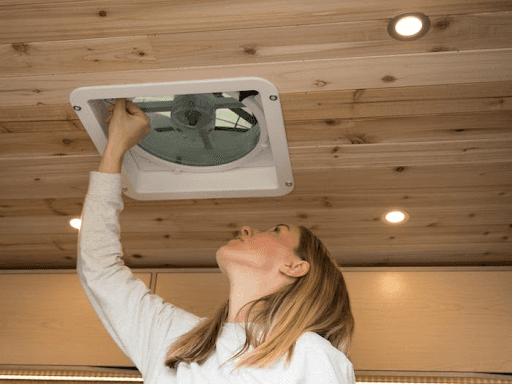 There is a 65-inch walnut butcher block countertop that is at the corner of the king-sized 6-inch bed, which has its own reading lights and windows. The countertop has a rotating dining table as well as a seating bench that is placed across from it. Passengers will also appreciate the cooler tray that is huddled next to the pull-out drawers to keep food and beverages fresh.
Just like the dining table, driver and passenger seats have the ability to rotate to face the cabin, which creates more space for seating.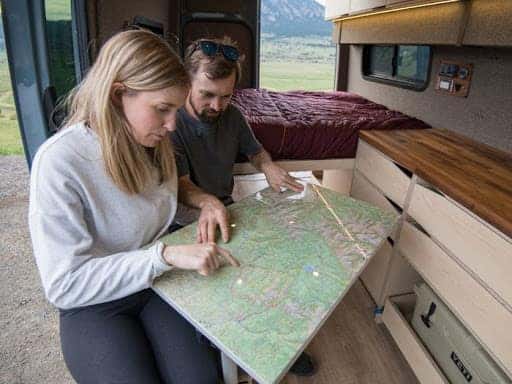 In terms of storage, by the back of the van, there is a decent amount of space beneath the bed to hoard either luggage or large belongings like gear and certain equipment. This area also has cubbies embedded into the bottom side of the bed for small possessions.
Additionally, there is more storage space by the 65-inch countertop that is above various pull-out drawers. Above this area, there is also a nifty storage place specifically made to hold fishing rods as well as the coated baltic birch plywood styled cabinets.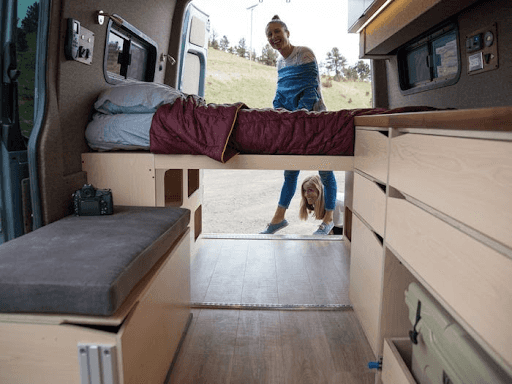 The design theme is pretty consistent with using wood such as the cedar ceiling and laminate floors, which is a great contrast to the grey-toned tweed walls. 
These conveniences are charged by the 22-amp hour electrical and 100-watt solar system. The camper has also been improved by a new suspension lift kit and tires that give way for the vehicle to tackle dirt roads.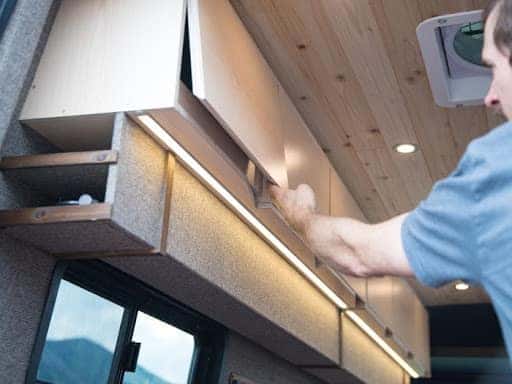 Generally, Vansmith's customizations are priced at roughly $40,000 and $70,000 for complete customs. These prices don't even include the overall van structure, as the company typically spends five to eight weeks to make the build, though it takes an advancement of about two to three months to book.
For the time being, Vansmith is giving away a customized Sprinter van that is worth about $60,000, with earnings going to Access Fund, a not-for-profit rock climbing organization in North America.
John Sisson Motors
Whether you are a business owner who needs cargo vans for in order to deliver products or a regular citizen with a large family that needs a lot of space, the 2020 Mercedes-Benz Sprinter is an efficient, reliable, and stylish vehicle that is perfect for your needs.
John Sisson Motors has plenty of different Sprinters that are up to date and affordable. Prices typically range roughly from $46,000, (plus destination fee)  to $50,000, (plus destination fee). Visit our dealership site in order to check out our inventory and speak with an online representative for assistance.