The Mercedes G-Class Is Getting An Electric Sibling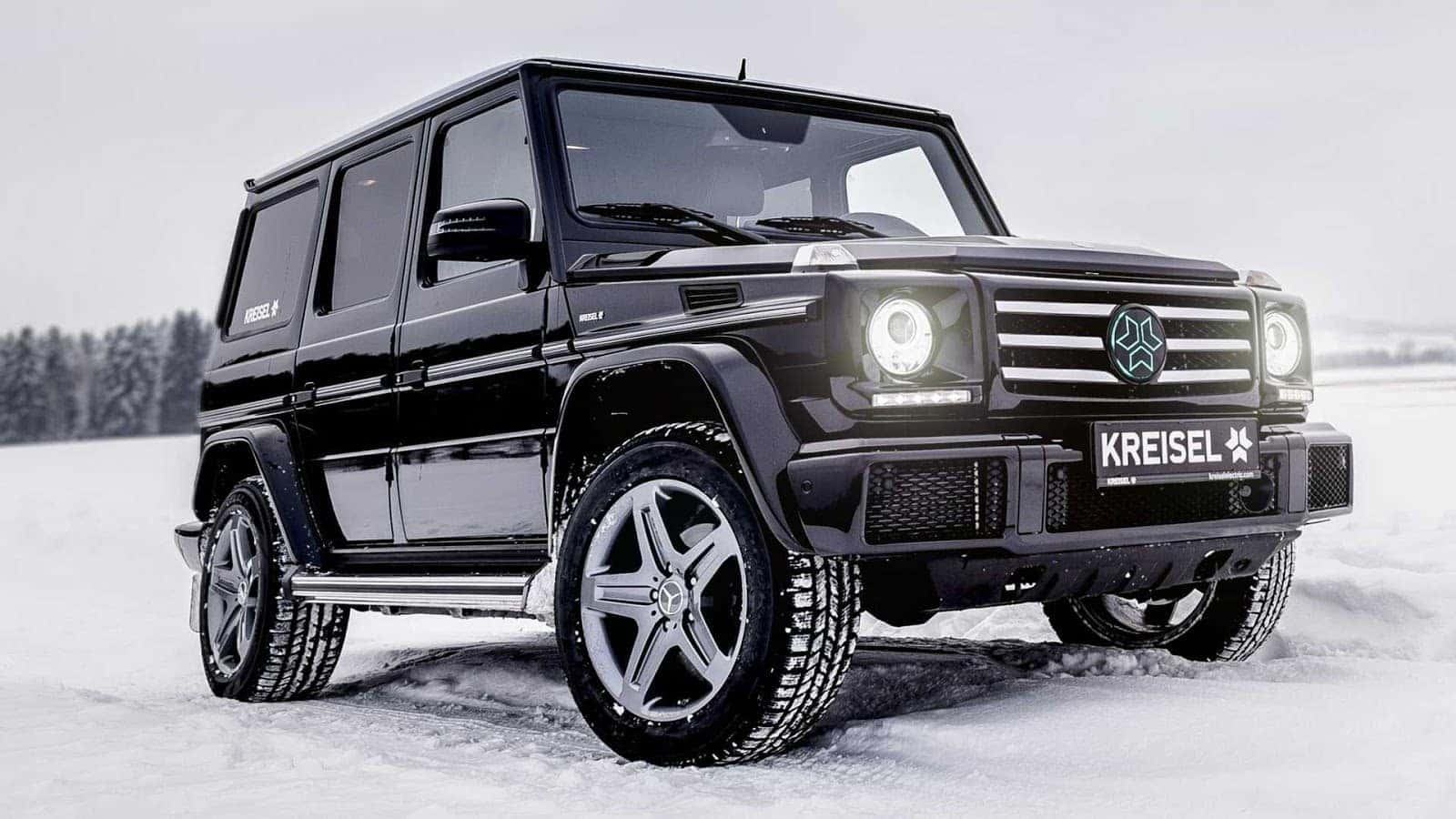 From a mainstream perspective, the Mercedes-Benz G-Class is without a doubt one of the most renowned SUVs. Moviegoers or Netflix bingers might usually see this vehicle as the reputable car for the antagonists, mobsters, rich and powerful tyrants, or perhaps some crazy but genius anarchist. Either way, image is everything, and there's just something impressionable about the classic boxy shape, large wheels, and for AMG® lovers, the overall buzz and power from a high-displacement turbocharged engine. I would suggest getting this "bad boy" in matte black and you'll see why it has quite the reputation. On the flip side, if you knew that you could get this same big and macho vehicle without having to contribute to harmful emissions, would you get one? Probably not the lunatic who wants to blow up the moon, but certainly you do.
Those who are interested in a more environmentally-friendly version of their favorite evildoer SUV won't have to wait much longer. Mercedes-Benz has announced that initial renderings and concept work have begun on the EV version of the G-Class. In the midst of the canceled Geneva Motor Show, CarAdvice recently spoke with Ola Källenius, Mercedes CEO and Daimler AG Chairman. "The G-Wagen transcends all segments and almost the logic of the car industry, it's like it is its own company you could say," said Källenius. "Yes, the G is going to go electric, we have kicked off the concept work for this, so in a few years you'll be able to go electric with the G as well." This news comes only after a few months after Källenius announced that an EV G-Class in the works.
In 2019, global sales for the G-Class increased by a noteworthy 60 percent (roughly 35,000 units) and shattered the 2017 record of nearly 22,000. These figures go against the assumption that there was a possibility about the discontinuation of the G-Class, a vehicle that has been around since 1979. "We have made a very clear decision – as a general mental flicking of the switch – that modern luxury is going to be sustainable," said Källenius.
Although it's not particularly clear as to when the new Mercedes EV will come into fruition, we can still look its gasoline version to get a better idea of what features to expect.
Standard interior features on the current 2020 G-Class include Apple CarPlay/Android Auto, a sunroof and a valuable 360-degree camera that aids in parking in tight spaces. It also comes with Brake Assist, Lane Keep Assist and Dynamic Select with five driving modes: Slippery, Individual, Comfort, Sport and Sport +.
As far as the engine and drive is concerned, its unrealistic to really put an estimate on that, since an EV version will, of course, require a completely different set of new mechanics, but we are hoping that Mercedes won't downgrade on its impressive 416 horsepower that it currently has with its gasoline version, as well as its off-road capability.
John Sission Motors
Mercedes is known for its high-quality vehicles and the ability to navigate challenging environments. If you visit John Sission Motors, you'll find a slew of amazing high-powered vehicles in our inventory. Feel free to chat with an online representative if you have any questions.
Photo Source/Copyright: Motor 1
*European Images Shown