The Mercedes-Benz Sprinter Is "Going Coastal"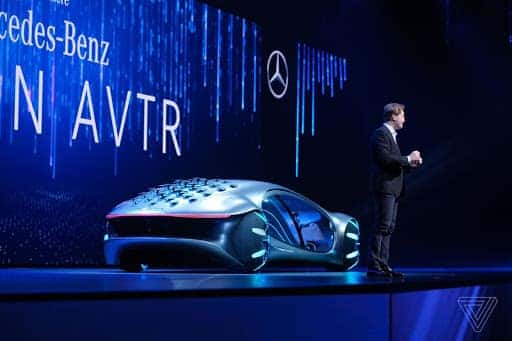 Ekman's Outside Vans
Outside Vans, a company known for making custom van vans through the process for conversion has created a tiny home on wheels built on a Mercedes-Benz Sprinter van with a design called "Going Coastal".
Founder of Outside Vans, Erik Ekman, started this company in 2007. As of now, the custom vehicle conversion company has over 65 people who produce roughly 100 custom conversions yearly with the intent of "bring people closer to nature."
Last year, the Going Coastal model was built for a #VanLife couple who wanted to travel to their son's college soccer games while still having their own living and sleeping space. The wheeled tiny home was designed on a 2Mercedes-Benz Sprinter 4WD with a high roof and a 170-inch wheelbase.
The converted-van has a number of seating and sleeping arrangements, that can all be controlled by the arrangement of the dinette seats, removable table, and three-paneled bed.
Dining and Kitchen
For dinner time, there is a dining area that has two dinette seats and removable tables. There is also a kitchen area that includes an induction stovetop, a sink,  a refrigerator, and a microwave mounted above-the set. Additionally, you can find extra storage in this area by utilizing the drawers and cabinets.
Moreover, for parents of small children who are worried about the mess that their small critters could potentially make, you should know that the ceiling is made of Sileather, a faux leather made of silicone, according to Material District. This type of "leather" is very easy to clean and durable.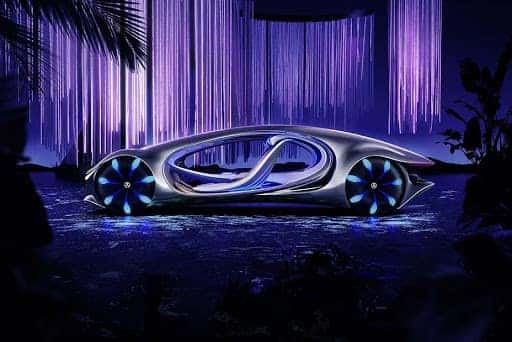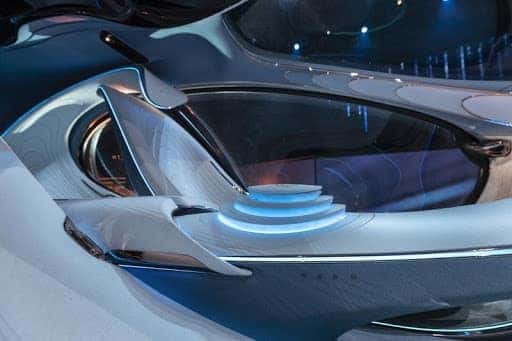 Sleeping
When its time to doze off, this tiny home has a convertible sleeping area that is more than accommodating for its passengers. "The true beauty of this build lies in the numerous seating and sleeping arrangements that can be configured in minutes," its maker claims.
The sleeping space is put into use by lowering the tables and acquiring the three-panel bed. Otherwise, a dinette seat can be kept to create a smaller sleeping space or lounging area.
Another amenity includes an air conditioning unit and heater in order to keep the cabin as well as the water warm. Also, there is a soft garage wall that separates the driver and passenger seats from the rest of the interior, this wall is insulated and removable. You can remove the soft wall if desired.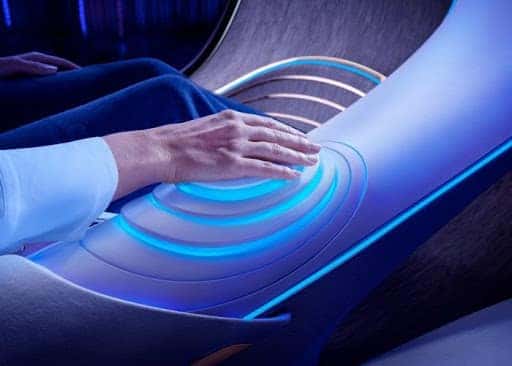 Storage Space
As far as storage is concerned in other parts of this rolling cabin, the backdoor of the van has storage baskets called "stuff sacks"…These baskets are also on parts of the interior roof of the van, which allows one to utilize the space in order to include as many storage options as needed.
Exterior Features
Features on the exterior end include an external shower, a customer safari rack, and front and rear bumper protection. It also has a 50-inch light bar at the front of the Sprinter and load-lights in the rear.
According to Outside Vans, this vehicle is powered up by three batteries, a solar panel, and a secondary alternator on board that automatically recharges the van's battery while it's moving or idle. The different power sources aid in running the electrical amenities in the van.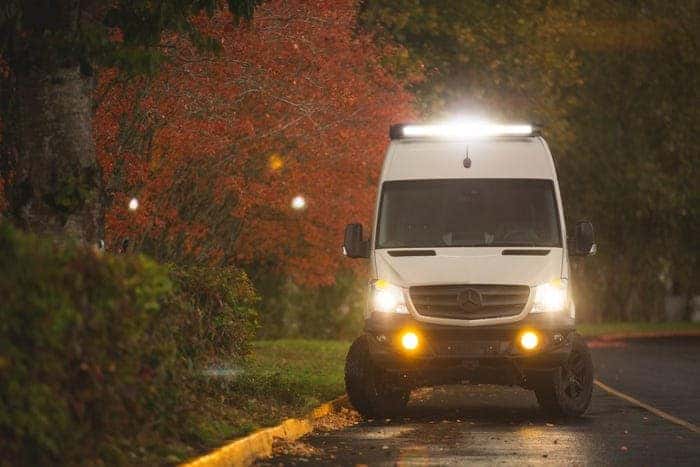 Other Interesting Features About The Mercedes Sprinter
Drive and Engine
The 2020 Mercedes-Benz Sprinter is powered by a turbocharged 2.0-liter 4-cylinder engine that has 188 horsepower with nine-speed automatic transmission. A turbocharged 3.0-liter V-6 engine is also optional, it has the same horsepower as the 2.0-liter except its torque output is much higher.
Tech Features
The 2020 Sprinter also comes with entertainment features like the standard AM/FM radio with a small LCD screen, Bluetooth®, and a single USB-C port. The Premium package includes an updated system with a 7.0 touchscreen and the Premium Plus has a 10.25-inch screen, a navigation system and a wireless phone charging pad.
Driver-assistance features include active-braking, blind-spot and lane-keeping assist.
John Sisson Motors
John Sisson Motors has plenty of different Sprinters that are up to date and affordable. Prices typically range roughly from $46,000, (plus destination fee)  to $50,000, (plus destination fee). Visit our dealership site in order to check out our inventory and speak with an online representative for assistance.
Photo Source/Copyright: Business Insider