The Mercedes-Benz Sprinter Celebrates 25 Years of Excellence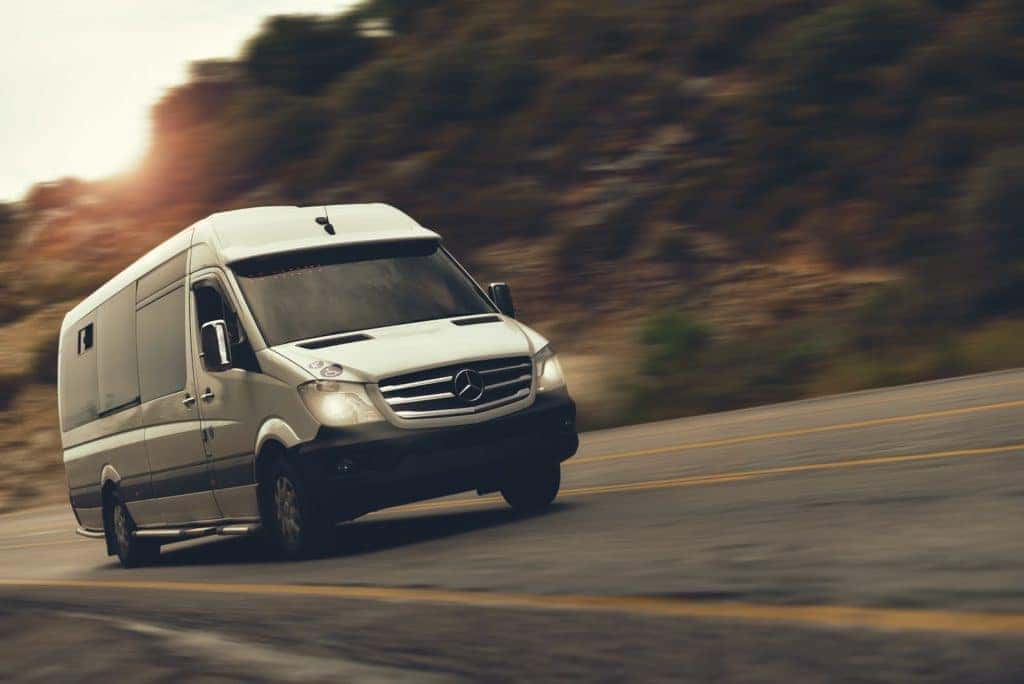 2020 marks the 25th year of the Mercedes debut of its Sprinter van. During its quarter-century reign, it undoubtedly set the precedent for metropolitan delivery. In celebration of this milestone, the company focused their third episode of its new web series, Meet Mercedes DIGITAL to the Sprinter, last Friday (June 5th).
In this webisode, Norbet Kunz, Head of Marketing Mercedes-Benz Sprinter, as well as Benjamin Kaehler, Head of [email protected], discussed the fleet's progression and the best parts about the Sprinter of the current generation. 
 "The secret of the Sprinter's success is its versatility which has been our top priority next to the focus on safety since its market launch in 1995. Thanks to its wide range of variants, it is also the first choice when it comes to solutions for upfitters", states Norbert Kunz. The versatility of the van has always included a wide range of engine, transmission and powertrain variants. "The eSprinter continues the Sprinter's tradition of offering diversity in terms of powertrains as well as the consistent electrification of Mercedes-Benz Vans' product portfolio", Benjamin Kaehler explains. "It offers the possibility of delivering goods, driving to the construction site or carrying out service work – and all in a future-oriented, locally emission-free manner."
In terms of progression, the Sprinter's third generation of innovative fleet vehicles includes features that successfully blends comfort with security, some of which would be usual to find unless driving a passenger car. The connectivity features that are offered for these fleets are an absolute game-changer for commercial vans. With the help of Mercedes PRO connect and the MBUX (Mercedes-Benz User Experience) system, new prospects are made for commercial vehicles and even small businesses. An example of this would be the fact that orders can be managed online as well as information regarding the vehicle like its whereabouts, fuel level or maintenance status.
Over 1,000 different versions can be put together through many different combinations and blends of bodies, chassis, drive concepts, tonnages and equipment details on its own. For the first time, the current generation of the Sprinter offers far more options for the powertrain with front-wheel-drive and two recently constructed transmissions, like a 9-speed automatic torque converter transmission. With this type of driving equipment, the Sprinter is also fitting for its conversion into a motorhome, such as with the "Going Coastal" design made by Outside Van.
In 2019, Mercedes was able to accomplish converting another one of its models into a more eco-friendly machine, the eSprinter. It has the ability to boost up to 85 kW with 285 Newton meters in torque. This Sprinter has a battery capacity of 47 kWh with a range of 168 kilos. The second battery option has a capacity of 35 kWh and activates a range of 120 kilos. Drivers will have great flexibility with the implemented fast-charging function, it lets the battery charge from 10 to 80 percent in just 25 minutes. Flexibility and ease are also optimal when it comes to daily delivery functions, the eSprinter is just as capable as its fuel-consuming siblings in being able to perform certain tasks.
Since it's debut in 1995, Mercedes has helped in setting the standard in terms of the size segment between 3.0 and 5.5 tons, globally. It's also played a part in the normalization of using e-commerce for its fleets. Each generation of the Sprinter has set the precedent and high, specifically when it comes to safety, ergonomics, effectiveness and overall ease. Without a shadow of a doubt, Mercedes is bound to set even higher standards for years to come.
John Sisson Motors
Whether you are a business owner who needs cargo vans in order to deliver products or a regular citizen with a large family that needs a lot of space, the 2020 Mercedes-Benz Sprinter is an efficient, reliable, and stylish vehicle that is perfect for your needs.
John Sisson Motors has plenty of different Sprinters that are up to date and affordable. Prices typically range roughly from $46,000, (plus destination fee)  to $50,000, (plus destination fee). Visit our dealership site in order to check out our online new car inventory and speak with a virtual representative for assistance.
Photo Source/Copyright: Shutterstock via photographer alexfan32