The Mercedes-Benz Maybach S-Class Takes The Homerun With 50-Millionth In 75 Years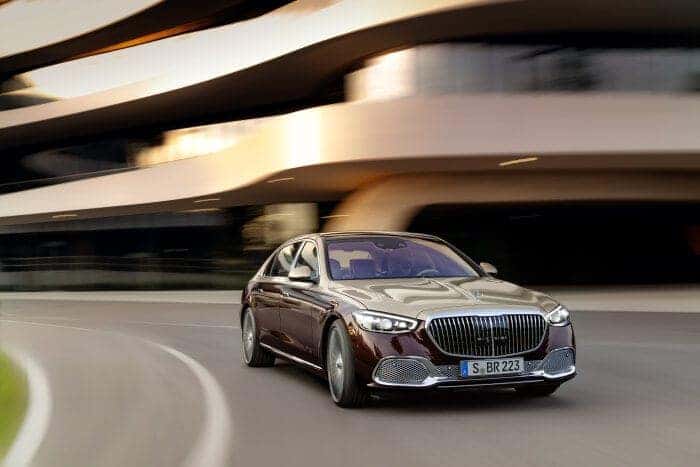 Mercedes-Benz Major Achievement
The famous luxury automaker, Mercedes-Benz has reached a major achievement with their newest and first Maybach S-Class for the 2021 model year. Gliding off of the assembly line located at the Sindelfingen plant, in Germany, this high-class sedan was marked as the company's car number 50 million in 75 years.
The landmark model was built at Factory 56, in addition to the regular S-Class in standard and long-wheelbase types. The same site will also construct the EQS electric flagship sedan in due course.
"Fifty million vehicles produced is a significant milestone in the history of our company, and an exceptional achievement by the team", said Mercedes' Member of the Board of Management for Production and Supply Chain, Jorg Burzer. "I would like to thank the colleagues in the plants around the world for their work and commitment. Their expertise and passion in the production of our stars make the wishes of customers all over the world come true day after day."
Recently the company has been centering its focusing on electric mobility, and even more so with the total of six new EQ models, they plan on adding into the series production operations by next year. Batteries are provided by an international production network with plants located on three continents. Moreover, from 2022 and there afterward, assembly at Mercedes-Benz facilities will be carbon-neutral from all over.
Showcased late in 2020, the latest Maybach S-Class is more than just the regular flagship, using additional space between the two axles. It comes locked and loaded with comforts like an active noise compensation system, seats with massage function for the calves, ambient lighting, gesture control, a lineup of high-grade materials available for the cabin. 
The lineup of engines extends from market to market and also involves a twin-turbo 4.0-liter V8, producing a supercharged 496 horsepower; This is further enhanced by a 48 system that tacks on another 21 horsepower for the S580 4MATIC®. The S 650 is paired with a highly energetic twin-turbo 6.0-liter V12, which gives out an incredible 610 horsepower. 
Furthermore, certain countries will get a PHEV variant, which will integrate a 3.0-liter straight-six with an electric motor, producing 503 horsepower.
What To Expect
Even more advanced than the high-value powertrain options are the incredibly advanced interior amenities and technological features. Highlighting features include up to five screens, including a large center touchscreen and a 12-3inch digital gauge cluster. The head-up display also shows navigation directions via augmented reality, as the arrows move and turn in real-time. 
Some other standard features include MBUX (Mercedes Benz User Experience) software, wireless Apple CarPlay, Android Auto, wireless charging, and Burmester 3D sound system.
John Sisson Motors
When the time finally comes to purchase your spanking new 2021 Mercedes-Benz Maybach Sedan, be sure to do it at John Sisson Motors. We carry a wide range of Mercedes-Benz vehicles and in a variety of different styles and prices. 
Those who are interested in any of our models can simply view our online new car inventory and chat with a representative for further assistance.
Photo Source: Daimler
*European Images Shown