The Mercedes-Benz E-Class Logo Takes A More Contemporary Approach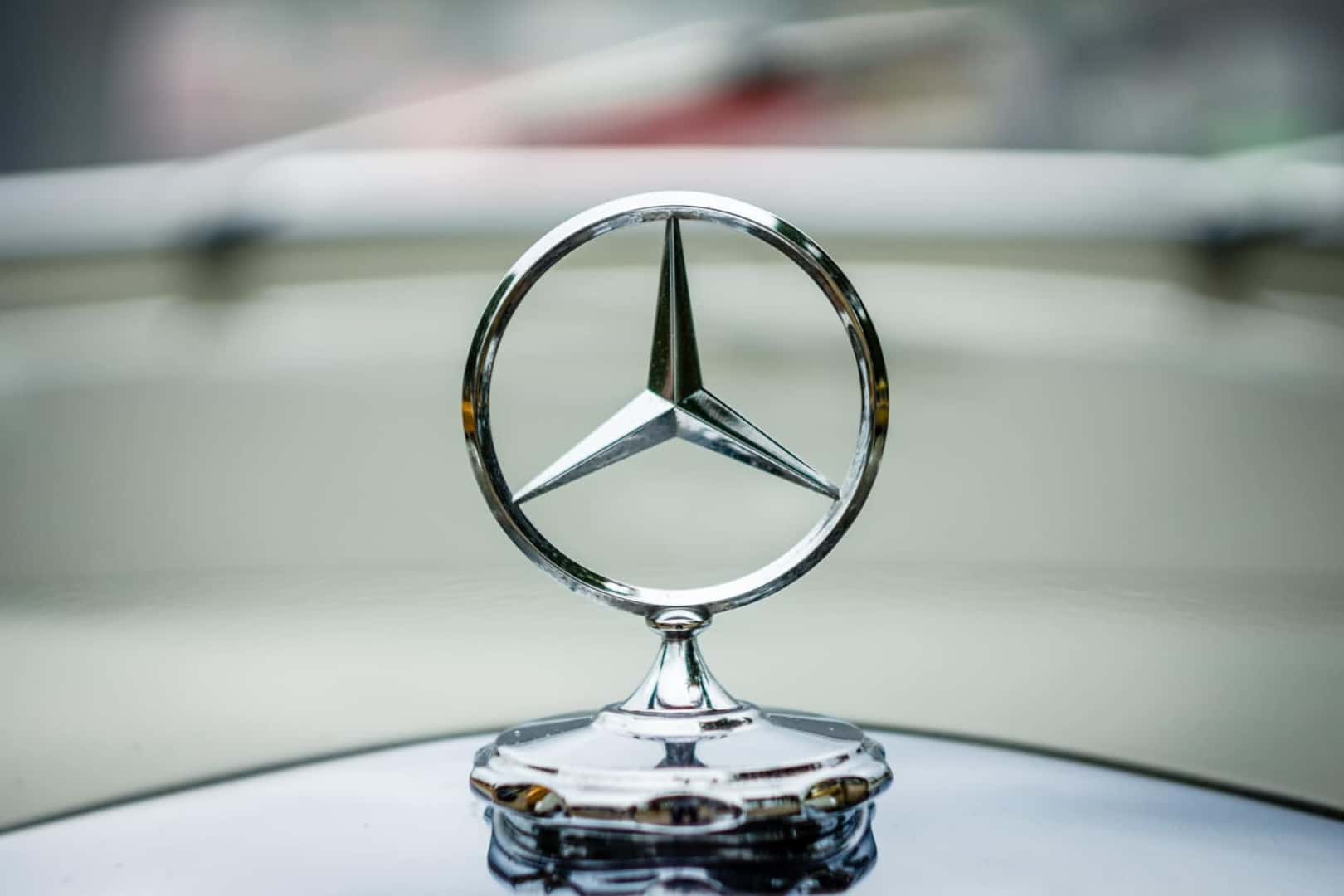 A Significant Shift For The E-Class Logo
For decades upon decades, luxury vehicles and elegant hood ornaments have been the perfect cocktail for ritzy car collectors and enthusiasts, especially those who aren't shy about flaunting that level of prestige that these cars tend to exude. Just above the grille, Mercedes-Benz has given its customers a chance to show their automotive swagger with its three-pointed star strutting its stuff in their vehicles.
Even though brands like Buick, with its Goddess mascot, or Jaguar, with its Leaper, are visually stunning, the Mercedes-Benz emblem certainly has the highest level of familiarity. Nonetheless, just like with the C-Class models (starting from 2017), the German automaker will be removing the standing ornament from the 2021 E-Class sedan.
Here's some good news regarding the E-Class, just because this model is making a change in its emblem placement doesn't mean that it's no longer a high-ranking model. In fact, some would say that the placement of the Mercedes-Benz logo towards the grille makes its presence even more known than ever before. Similar to the brand's German competitors such as BMW, increasing the size seems to be the new tactic of flashiness. On the E-Class, Mercedes-Benz grew its emblem on its new lineup of sedans, coupes, and convertibles. More than likely, this recent trend will bleed over to other models from the posh car maker, and according to CarBuzz, this has been quietly done in North America.
While having a trademark standing upright on a hood still demonstrates just the right level of snootiness, some customers of the younger demographic might find this detail a bit outdated, With this in mind, it shouldn't be too surprising that automakers like Mercedes-Benz are making the transition to a design that is more a la mode on some of its models. Some of the more conservative types may be pleased to know that some cars like the 2021 S-Class sedan will still have the 3-star logo attached to the hood, however, the grille has been stretched to in order to stay relevant with current trends.
Ultimately, the upcoming E-Class shows no fear in its new adaptation. For the 2021 model year, this advanced model rids itself of the hooded-top star and embraces the restyled grille with chrome pins, making it a force to be reckoned with. More than likely, this will be the standard for future model years.
John Sisson Motors
When the time finally comes to purchase your new 2021 Mercedes-Benz E-Class, be sure to do it at John Sisson Motors, we have a wide range of Mercedes-Benz models that are advanced in their styling, technologies, and of course their engine options.
Some features that are worth looking forward to in the revamped model include Android Auto, Apple CarPlay, Automatic Climate Control, a backup camera, blind-spot monitoring, Bluetooth®, heated seats, keyless entry, Parking Assist, a sunroof, and Wifi Hotspot.
Those who are interested in any of our models can simply view our online new car inventory and chat with a representative for further assistance.
Photo Source/Copyright: Shutterstock via By Sergey Kohl