The Mercedes-AMG® Performance EVs Are Making A Name For Themselves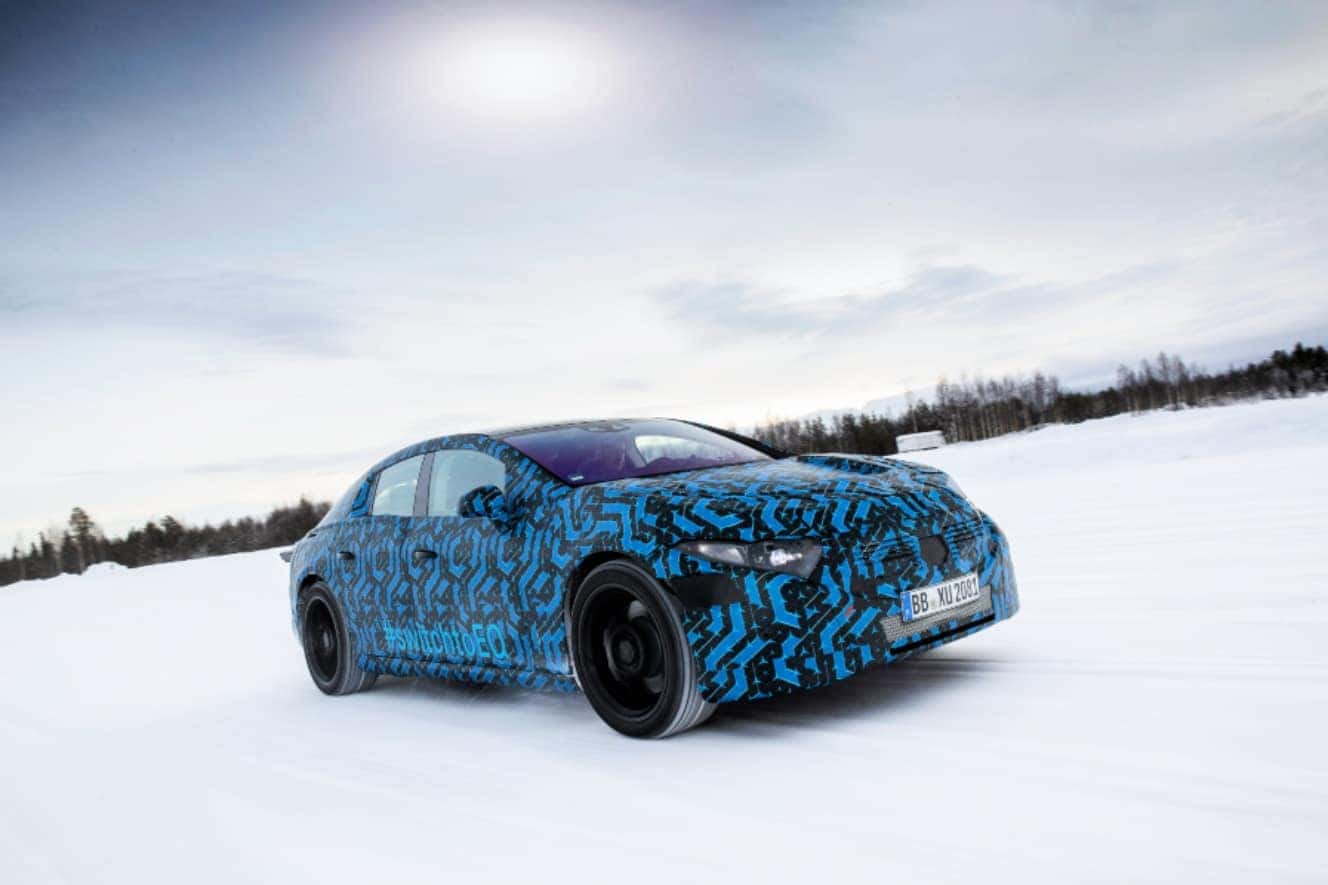 Mercedes-Benz AMG® EVs Trademarks
The Mercedes-Benz EQE sedan is one of the varied selections of upcoming electric vehicles that will tag along with the luxury brand's EQ household within the next few years. Essentially, this particular model will be the electric counterpart of the Mercedes E-Class flagship. As with the EQS, the EQE will come in both a sedan and an SUV form, it will also be supported by the company's devoted Electric Vehicle Architecture.
As with the gasoline-powered E-Class, it seems that the EQE will adopt the AMG® performance system. Although the production version of the automaker's EQE and EQS has not yet been revealed, based on trademark filings, there is a possibility that Mercedes-Benz may be arranging a strong team of electric AMG® variants to engage in combat with BMW's upcoming electric "M" cars.
Last week, Mercedes-Benz turned in trademark filings for the names of their "EQE 43," "EQE 53," and "EQE 63" models to the European Union Intellectual Property Office. Additional submissions were filings regarding names for the "EQS 53", "EQS 55", and "EQS 63," models. At the present moment, those are all of the tidbits of the information left to go on, however, it has also been suggested from these trademarks that the electric AMG® EQE models will also foster the names as their gasoline-powered equivalents.
Specific details are still up in the air, but we do know that the Vision EQS makes use of two electric motors generating a combined 469 horsepower and 560 lb-ft of torque. This configuration allows the luxury car to zoom off from 0-62 mph in just 4.5 seconds. Of course, the AMG® EQS 63 will outperform this number significantly. Citing from the gasoline-powered AMG® S 63's 4.0-liter twin-turbo V8 engine, it stirs up 603 horsepower and 664 lb of torque.
The Mercedes EQS will make its dramatic entrance at some point in 2022, and quite possibly 2023 for its AMG® variants. Besides the supercharged EQE and EQS models, there has been talk that Mercedes-AMG® is also formulating a flagship EQR super SUV with three electric motors mustering a combined melt your face off 1,000 horsepower and 996 lb-ft of torque.
EQ Ready App
When Mercedes-Benz finally does arrive in the States, be on the lookout for their latest mobility system, the EQ Ready App. Technically, the app was already launched three years ago but this enhanced version is now available and offering cool gestures like the 7-day challenge, which is a digital charging simulation, as well as enhanced user experience through its new setup. 
"Our EQ Ready App helps drivers find out whether an electrified vehicle suits their individual requirements – completely irrespective of the brand of their current vehicle. This is important, as electric cars and hybrid models are much more suitable for everyday use than most people think. With the new EQ Ready App the user receives even more functionalities in even more countries – around 30 worldwide – and can find out information such as how well developed the charging infrastructure already is in numerous markets. This makes the app the initial but key step towards the electric mobility turnaround for its users," says Sabine Scheunert, Vice President Digital & IT Mercedes-Benz Cars Marketing & Sales.
John Sisson Motors
Although the wait for the electrified EQ models may take a while, John Sisson Motors currently has a wide variety of premium vehicles that are just as sporty and nearly as technologically advanced as the EQ's. We recommend considering the 2020 Mercedes-Benz GT AMG® C Roadster for drivers who crave something fast, as its horsepower pushes an amazing 550 horsepower with 502 lb-ft of torque. For those who are looking for something more tech-savvy, we recommend the 2020 Mercedes-Benz GLA 250 4MATIC® SUV, as it offers features like active-brake, blind-spot, and lane-keeping assist.
Those who are interested in any of our models can visit our website and take a look through our online Mercedes inventory, then speak with an online representative for further assistance.
Photo Source/Copyright: Daimler Media
*European Images Shown