The Lavish New Mercedes-Benz Maybach 2020 SUV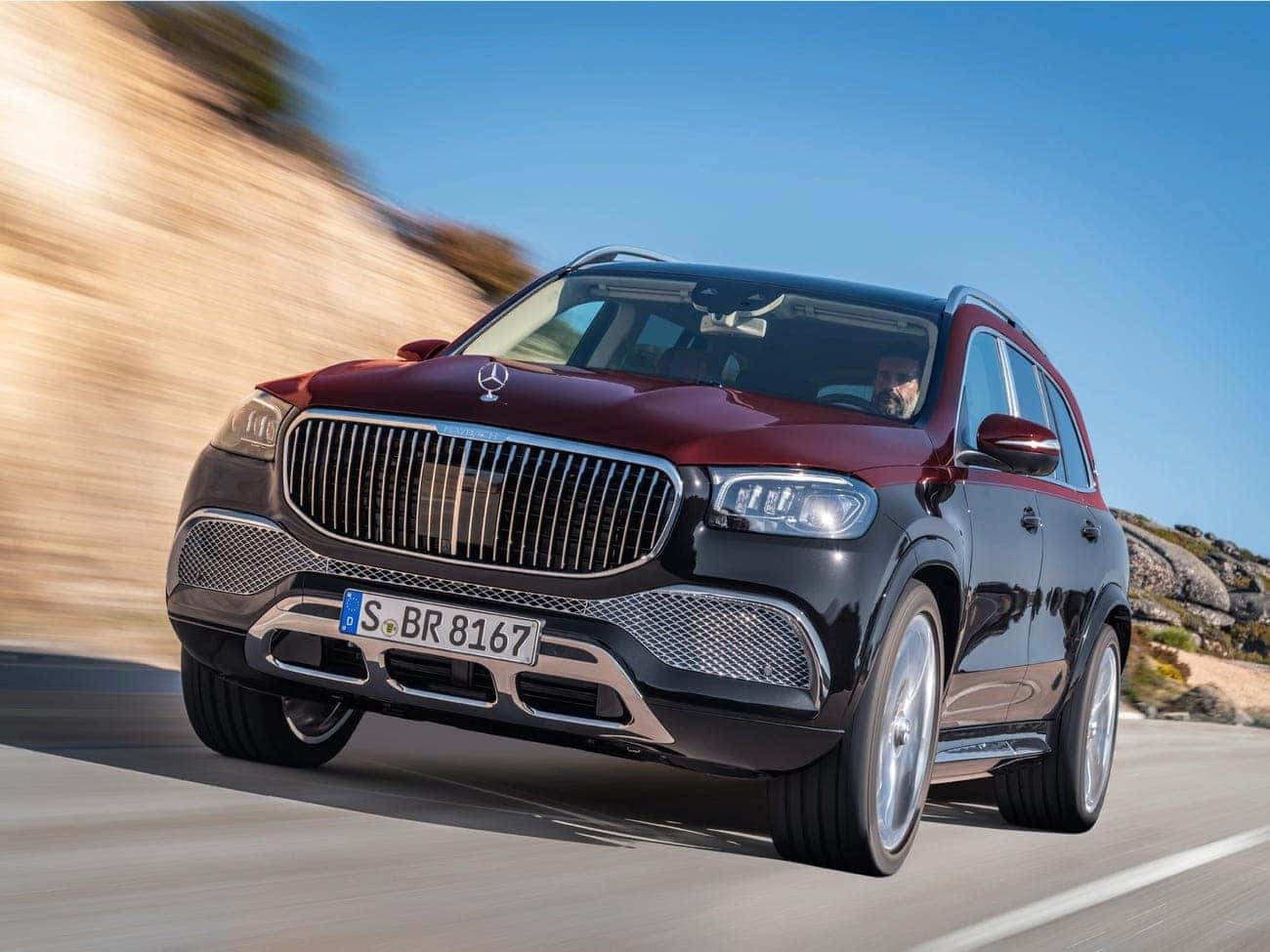 Introducing the "make your neighbor jealous" Mercedes-Benz Maybach 2020 SUV. The "ultra-plush" vehicle was introduced at the 2019 L.A. Auto Show on Thursday, November 22nd.
The model shown above is a GLS 600 4 Matic 2020. It has chrome detailing throughout the exterior, including the massive front grilles. Additionally, this "rolling hotel room" is filled with luxurious features such as an optional fold-out table as well as a small refrigerator. 
One might say that this new SUV is a lot sleeker and chic as compared to typical SUV's which are often bulky and awkward despite its conveniences. It's also an all-wheel-drive, with a towing capacity of 7,700 lbs.
Roomier Feel
The GLS 600 is much roomier with plenty of space for both drivers and passengers. Rear passengers will appreciate the 1103 mm (43.4 inches) of legroom and can relax on seats that can be extended. The "chauffeur" seat can be moved forward for even more rear legroom, at 1.34 meters (4.4 feet).
Although those with large families often drive in SUVs in order to accommodate their expansive bunch, it's recommended for families of four, as the GLS 600 only has four seats. However, there is an option for a five-seat configuration.
Driver and Passenger Experience
Get ready to bathe into the life of luxury-at least while driving. The Mercedes-Maybach is filled with plenty of deluxe features for both drivers and passengers alike.
The interior provides the state-of-the-art first-class experience with its sports-style and nicely trimmed type of seating and overall luxurious manner, as well as its features.
The driver and front seats come with what the automaker calls an "energizing seat kinetics function" that makes the passengers sit "actively" by continuously slightly changing the inclination of the cushions.
Drivers can enjoy heated and ventilated massaging seats, all apart of the Energizing Comfort feature that includes ambient light and sound and ionizer-purified air infused with fragrance, all geared towards providing drivers with a high-quality experience during their travels.
Passengers are provided with just as many lavish features as the drivers. Riders will be able to push back their seats just like they would an electronic recliner. They can also adjust the headrest, which has a pillow-like cushion.
Riders are also provided with screens in front of them as well as a tablet. These tablets will give passengers the ability to control their seating positions, temperature systems, and navigations. 
There is also a Mercedes-Benz User Experience Rear Table in the center console and armrest between the two rear seats that passengers can pull out and use for their laptops or as a holder for his or her snacks, just like they would on an airplane-PEANUTS!
Other great features include the ability to adjust the sunshade on the sides of the back as well as being able to utilize the new wine holder by the armrest. It also has running boards that are electronically controlled, automatically appearing within a second of the rear doors opening, providing easy access to enter or exit the vehicle.
When and Where to Buy The GLS 600
This model is not currently available, including the starting price, but it will be soon, around the 2nd half of 2020.
For more information and updates about the new SUV, visit John Sisson Motors and chat with an online representative for assistance.
Photo Source/Copyright: businessinsider
*European Images Shown