The G-Class Wagon May Become An Electrified God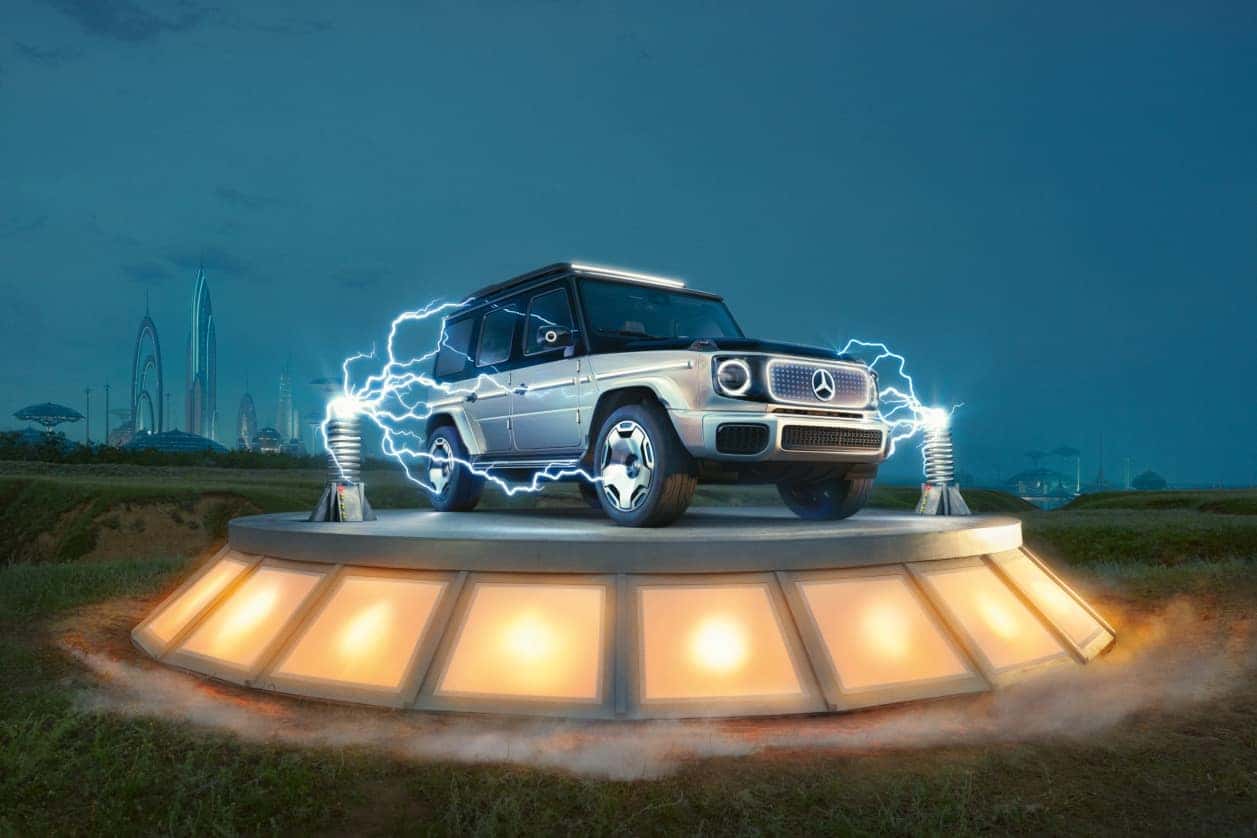 This week, Mercedes-Benz has been dropping plenty of gems regarding its electrified future, such as with the unveiling of some of its EVs, such as the battery-powered E-Class sedan. These production vehicles will be available to purchase by the following year, but the luxury automaker has more in store for us, particularly with its iconic G-Class Wagon.
Classic Meets Timeless
The G-Class pick-up is Mercedes-Benz's beloved off-roader. This vehicle initially wasn't imported to the States because the company's executives thought that its rugged look would taint the posh image that is often associated with the brand, especially in the U.S.
The Wagon classic style is its boxy outer frame, off-road live rear axle. This car was initially created for the military, but eventually, designers dolled it up in charming leather and later became a must-have for anyone wanting to make a statement. Since its introduction, the shape has remained the same, but it's not classier and more modernized since then. The only thing that would make this car any more perfect is if it has an electric counterpart, and according to the manufacturer, they're entertaining that idea.
The possible EQG isn't considered to be a production car, at least not officially. Rather, Mercedes-Benz is calling it a "near-production study."
Four On Four For Wheels and Motors
The G-Class is equipped to handle itself in many situations, particularly when it comes to off-roading. As with a pickup truck, it drives on a ladder frame, but it uses traditional engineering with technology that no other electrics from the opulent brand have used thus far. To be specific, there is an electric motor specified for each wheel, opposed to only one or two fixed to axles. This should allow for a highly capable off-roading capability, as it could be easy to adapt the torque at each wheel to take advantage of the available grip.
The company hasn't particularly given us a clue as to what the range or power might be of the electric Wagon. All there is to go off on is its current live rear axle.
A Body That That Stands The Test Of Time
That assessment is more evident in the bodywork. While the EQG is certainly a G-Class truck with all of its utilitarian glory and tall stature, but it's constructed with a more enchanting feel and with various lighting elements. Those attractive round headlights are now bordered in LED piping, and the same goes for the false grille. The mounted box at the rear is actually the storage unit for the charging cable, and it has an LED strip of its own. Even the roof rack has a cool light feature, such as with the white stripe on the front and red on the back end.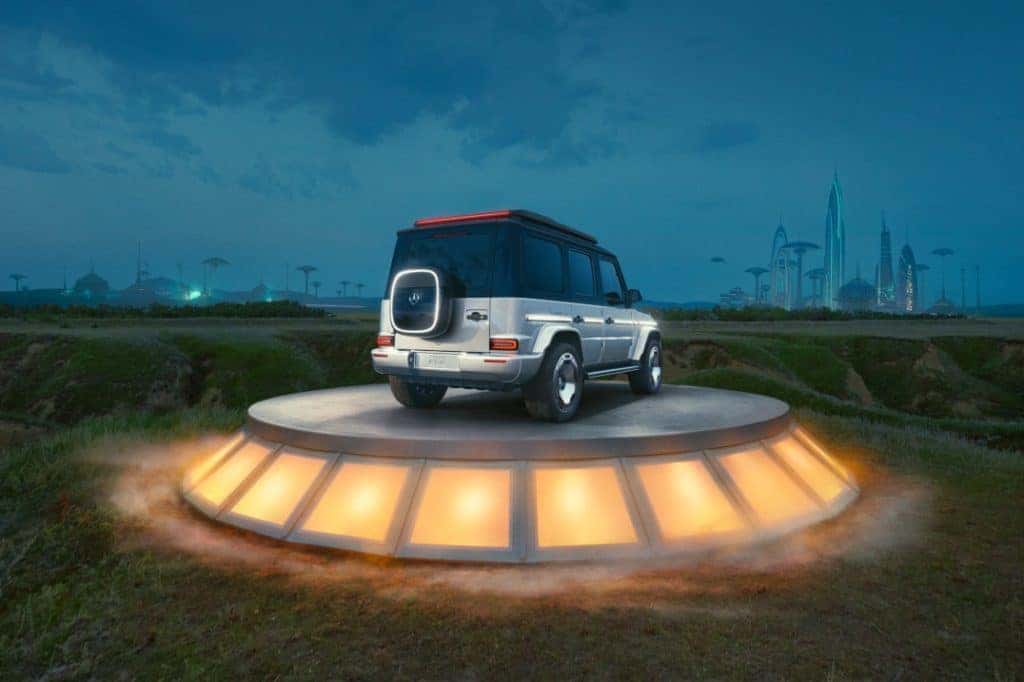 It does seem likely that this is in fact a preview of the production model, especially since the automaker is transitioning towards all-electric offerings and in various markets. Our estimated seem even further verified by Dr. Emmerich Schiller, Managing Director of Mercedes-Benz G GmbH and Head of the Off-Road Vehicle Product Division, who made this statement: 
"In its more than 40-year model history, the G-Class has always used the most modern and suitable drive technology at the time," he says. "Against the background of our 'Electric only' strategy, the electrification of this off-road legend is simply the logical next step – and an absolutely fascinating project. Our icon is and remains 'stronger than time' in every respect."
And there you have it…The electric G-Wagon may be coming our way, and hopefully sooner rather than later. Whether you decide to purchase the cleaner powertrain or the gasoline model, John Sisson Motors will have you covered. We carry a comprehensive list of vehicles that range in a variety of different styles and prices. Those who are interested in any of our vehicles can simply view our online new car inventory and chat with a representative for further assistance.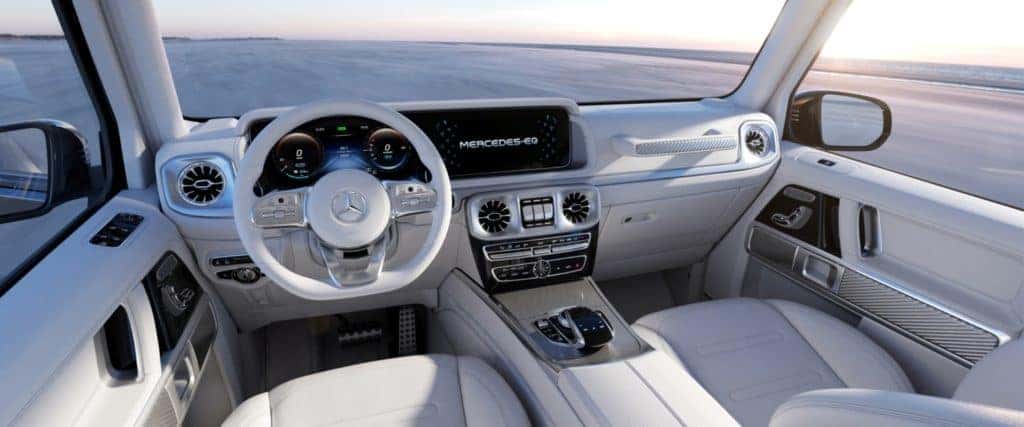 Photo Source/Copyright: Daimler Media