The EQS Sedan May Be More Electrified Than We Thought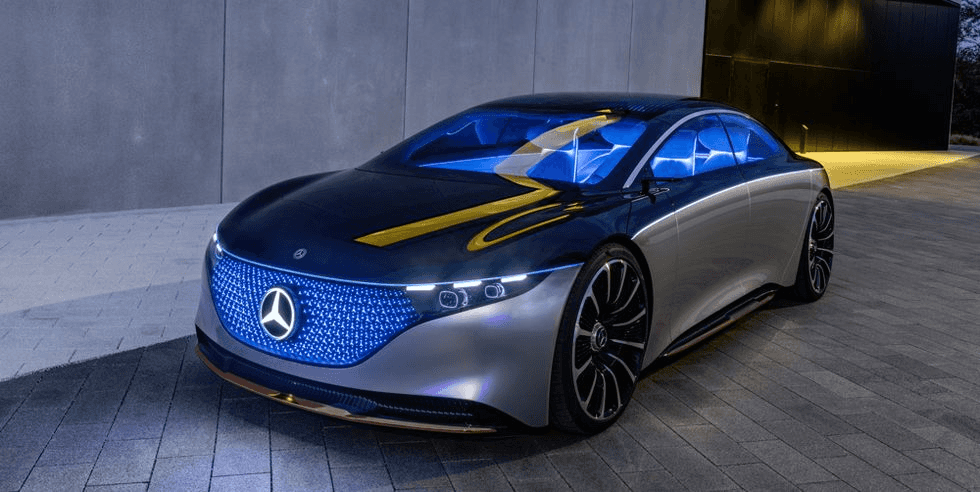 Mercedes still has not revealed the production variant of its electric focal point, but luckily, there is talk that the EQS will breed a faster AMG® relative. According to Autocar, American automobile manufacturer, a high-performance version will challenge the upcoming Tesla Model S Plaid and is currently underway, it will also have a dual-motor configuration with enough electric power to be of use as the EV doppelganger of the traditional AMG® S 63.
Similar to the EQS, the more attractive version modified by Mercedes employees in Affalterbach, a municipality in Germany and headquarters of Mercedes-AMG®, will hang on the company's newly refined EVA architecture and should be about the same size as this year's CLS. The EQS 550 4MATIC® is slated to provide 470 horsepower with 560 lb-ft of torque while legend says that the AMG® EQS will push more than an incredible yet heart-attack-inducing 600 horsepower with 663 lb-ft of torque and includes a new all-wheel-drive system.
The AMG® EV could allow the AMG® EQS to drop below the 4-second mark at 0-62 mph acceleration and dominate at a limited 155 mpg. It's a hefty 100-kWh lithium-ion battery pack that is fastened within the floor will likely have enough power for a WLTP-certified range of 430 miles between charges. Based on the reports from Autocar, a more suitable figure would be 320 miles (515 km). Should you need more haste in your commute, fast-charging performance at 350 kW will provide a charge of 80 percent in just 20 minutes.
As previously stated, its still not known when exactly the dynamic and energetic AMG® EQS will make its debut especially since the next-generation S-Class is set to be out first by late of 2020 followed by the standard EQS. Odds are that the fast-paced derivative of the large EV will not arrive in the market sooner than 2022. The AMG® EQS will act as a conductor for a variety of different performance electric vehicles to have likeness with the conventional AMG® range, with sources saying that there will also be an EQE sedan as well as an EQG as a fast-paced variant of the already verified electric G-Class. 
The AMG® EQS will face off with its rivals like the Tesla Model S Plaid and Porsche Taycan, as well as two EVs that are set to be released this year, the Audi E-Tron GT and Jaguar XJ. Moreover, the BMW recently revealed that its most mechanically-dominant version of its next-generation 7 Series will be an EV.
John Sisson Motors
Although the wait for the electrified EQS may take a while, John Sisson Motors currently has a wide variety of premium vehicles that are just as sporty and nearly as technologically advanced as the EQS. I recommend considering the 2020 Mercedes-Benz GT AMG® C Roadster for drivers who crave something fast, as its horsepower pushes an amazing 550 horsepower with 502 lb-ft of torque. For those who are looking for something more tech-savvy, I recommend the 2020 Mercedes-Benz GLA 250 4MATIC® SUV, as it offers features like active-brake, blind-spot, and lane-keeping assist.
Those who are interested in any of our models can visit our website and take a look through our online Mercedes inventory, then speak with an online representative for further assistance.
Photo Source/Copyright: Car and Driver