The EQG Nameplate Has Been Filed For Mercedes-Benz G Class Electric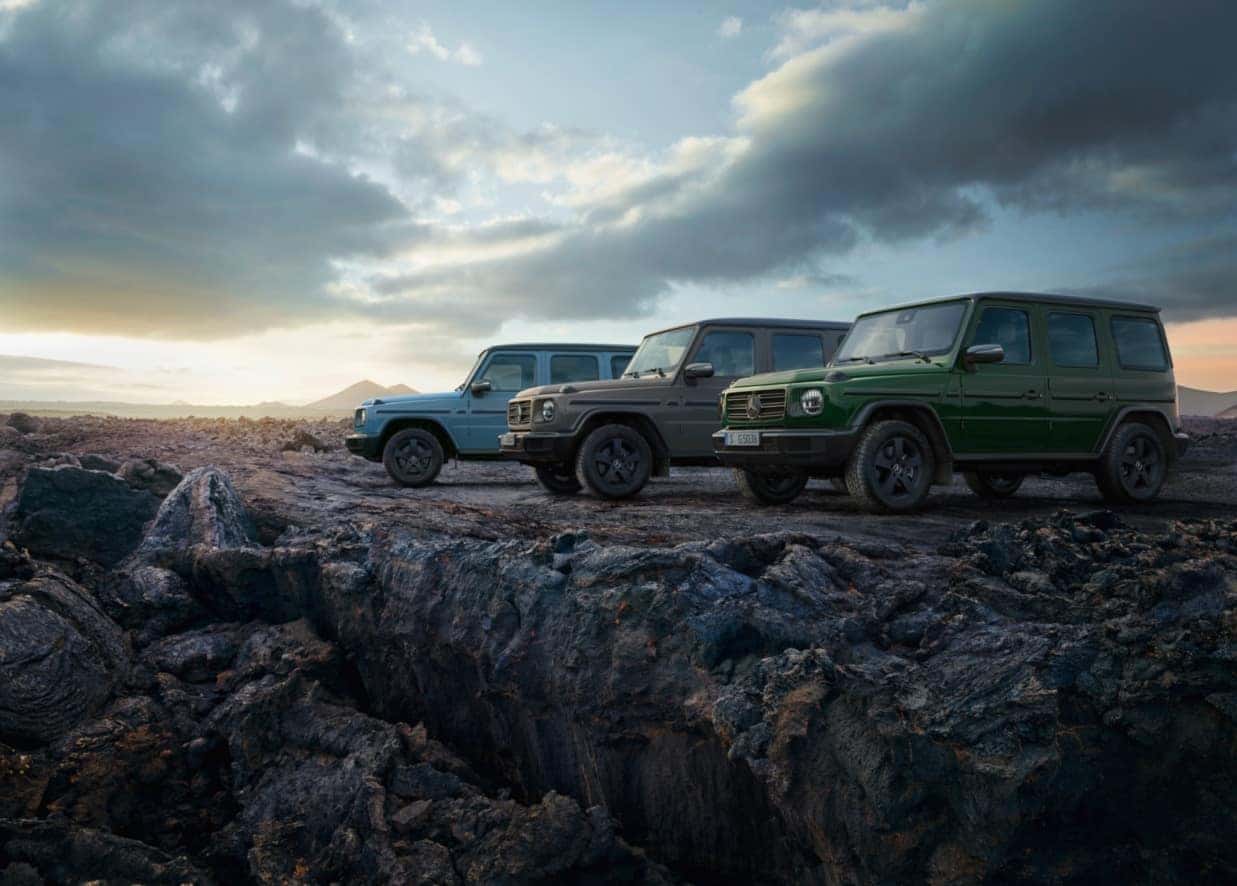 Last week Tuesday (April 1, 2021), Mercedes-Benz's parent company, Daimler filed trademark applications at EUIPO (European Union Intellectual Property Office) for two new names that it wants to attach to the EQG, more specifically the EQG 560 and EQG 580. The automaker made the filing for the EQG name at EUIPO in 2016 and was clearly approved for the trademark. Then, recently on April 3rd, it was revealed the use of the 580 on an EQS variant, which is the EQS 580 4MATIC®+.
It was already confirmed by the automaker that its off-roading G-Class was going fully electric. Some months after this announcement, officials still haven't given us confirmation that the electric G-Class will be called the EQG.
"The sub-brands must generate growing profits, but not necessarily more volume," said Ola Kallenius, Chairman of Daimler AG and Mercedes-Benz AG, as per a recent CAR Magazine article, on the new model family. "To make this happen, Maybach gets a luxury version of the GLS in addition to the saloon, AMG® gets its own electric architecture, and G gets an electrified EQG," he added. In November last year, Süddeutsche Zeitung quoted Källenius saying "G is getting a second pillar with the fully electric EQG."
Electric G Class Teaser
While at their 2020 Mercedes-Benz Strategy Update, the company showed a detailed presentation about their plans, mentioning that they aim to convert all the Mercedes-Benz vehicles into electric models, even the AMG®'s, Maybach's, and G's. 
"G is (an) important profit driver for Mercedes, and there are more chapters to come, including G going electric." a statement narrated during this event.
A teaser photo (if you want to call it that) showed the truck, but it was completely covered in a thin golden sheet. During the in-person report, Markus Schafer, Mercedes-Benz Cars COO and Daimler R&D head, implied that this display was indeed the electric G-Class. 
"We are working on something special. We are not going to fully open our books today, but there were some clues in the earlier film of AMG®." said Schafer.
What To Expect
Platform Layout
It's highly plausible that the EVA (Electric Vehicle Architecture) would support the making of the EQG, especially since, CAR Magazine reported that Daimler is contemplating working on a G-Class gleaned from the EQC SUV model, which is set to release next year. Perhaps the EQE's architecture (EVA Platform) would encompass some styling elements of the boxy G SUV, especially since the chassis has been vastly altered to further advance the off-roading experience. The Vision Ener-G Force concept that was showcased in 2012 proved that the company's design team (led by Gorden Wagener) could construct a ravishing vehicle that appeases both the urban audience and Gen Z.
Range
It's expected that the G model will have a WLTP range of 500+ km and will be available in the North American market. It's also certain that the electric AWD drivetrain layout has a singular motor or motors for both axles. Additionally, there should be an AMG® variant of the EQG as part of the planned model line.
Autonomous Capability and Release Date
Although most drivers may prefer to drive the G-Class either manually, Mercedes-Benz may still offer an optional self-driving mode in the EQG, as this seems to be their long-term aim with their EQ models. 
One shouldn't get too excited about the EQG, as it is likely part of the 10 electric vehicles promised to be launched by 2025. Daimler revealed at their 2020 Strategy Update, intention to release a Mercedes EQE SUV, as well as EQS SUV. These vehicles are set to launch in 2022, and the automaker may even quicken the pace when it comes to the EQG.
John Sisson Mercedes
If you simply can't wait for the EQG, consider buying the 2021 Mercedes-Benz G-Class at John Sisson Motors. While this particular model is powered by gasoline, its 550 version still carries its own with its fuel economy and off-road abilities. Not to mention, it has three incredible drive modes thanks to the Dynamic Select system (Comfort, Sport, or Sport+).
Those who are interested in the G-Class or any of our other models can simply view our online new car inventory and chat with a representative for further assistance.
Photo Source/Copyright: Daimler Media
*European Images Shown