The 2022 Mercedes-Maybach S680 Is Bringing The V-12 Back!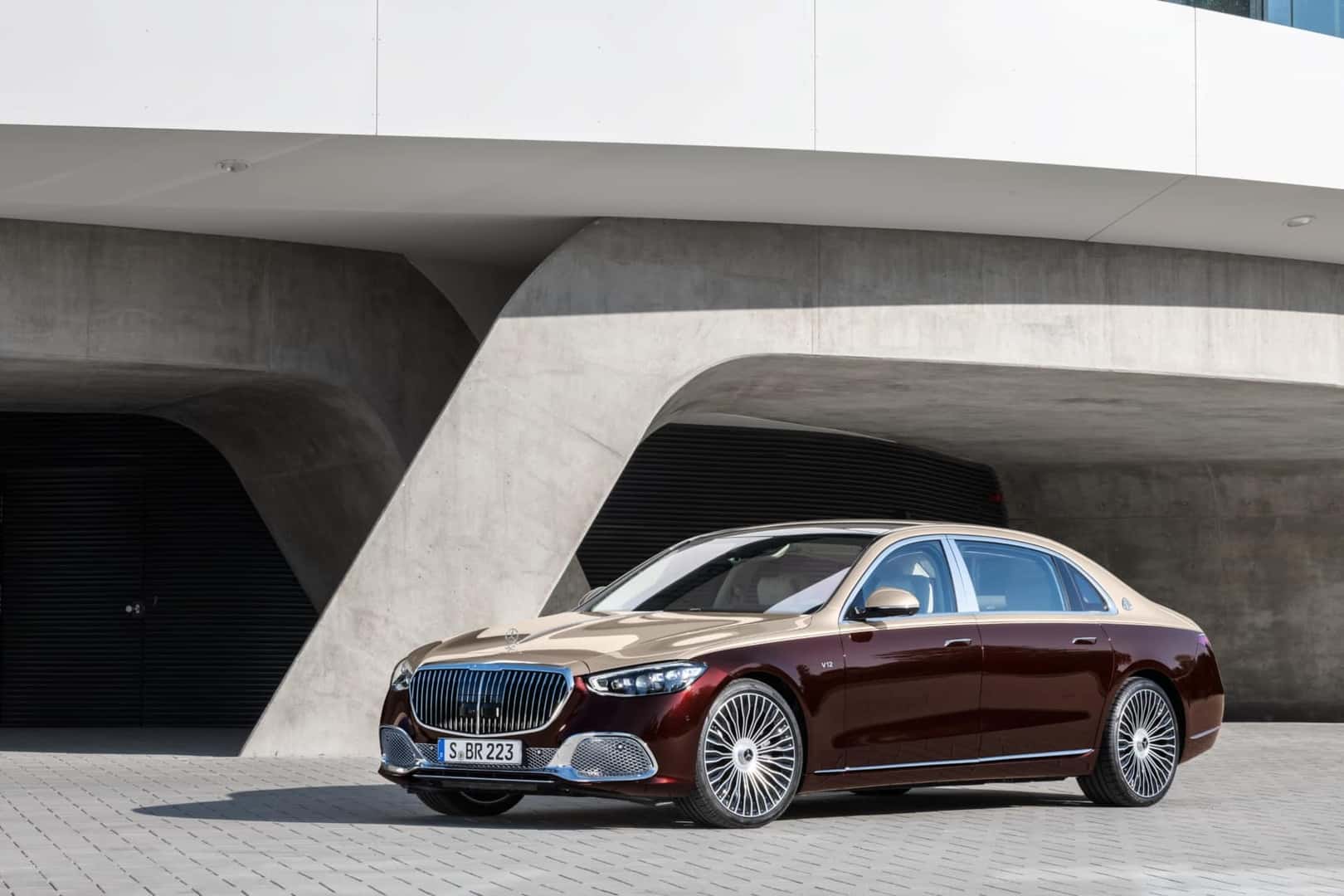 The Latest Maybach S680 Is Powered By The V12
Here's something that you may not have noticed, the amount of series production V-12 cars on sale is upsettingly low. Up until now, your prospects consisted of a Ferrari, a Lamborghini, a couple of Aston Martins, a handful of Rollers, and a BMW. The Pagani has a V-12, but it is debatable whether or not the Pagani can even be considered a series production car. Luckily, the luxury German automaker, Mercedes-Benz has brought forth another V-12 into the mix, putting its large 12 engine into the Mercedes-Maybach S680 limousine.
The twin-turbo 6.0-liter V-12 engine is the latest headliner feature of the Mercedes-Benz company, specifically with its Maybach model. The motor is similar to the 8-cylinder S580 Maybach that was revealed late in 2020. In spite of constant rumors throughout the years about the future of the automaker's V-12, as Mercedes-AMG® ceased the implementation of this motor in its sporty lineup, that doesn't mean it's gone into full retirement. In truth, Mercedes-Benz even worked out how to piece the V-12 with two front half shafts, and then merging its smooth powertrain with all-wheel-drive (AWD). Older V-12 S-Class models only had rear-wheel-drive (RWD) owing to packing restrictions.
The engine musters up a beast-like 621 horsepower and is rated a mighty 728 lb-ft for its torque. Although Maybachs aren't considered performance vehicles, these numbers still make it the most powerful S-Class that the automaker has ever made, and are parallel with the S 65 AMG® Final Edition, from the previous generation. The engine is also paired with a 9-speed automatic transmission and torque split of the AWD system of 31 % for front-wheel-drive (FWD) and 69 percent for AWD.
Everything that Maybach lovers know and cherish is still featured in this beauty, such as with its lengthy wheelbase, chrome exterior accents, and a great deal of leather interior trimming that are all equally helpful in making it clear that this vehicle isn't just a fancied up S-Class. There are also advanced technologies like active sound cancellation from a Burmeister 4D surround sound system, which aids in cutting out road noises, and rear-axle steering that makes this almost 18-foot-long car easier and more manageable. Let's also not forget that there are "V12" badges that are subtly placed on the front fenders of the car.
The Mercedes-Benz S860 model will go on sale in the first half of next year, and although the company hasn't revealed the specifics regarding the price, more than likely the Maybach will start somewhere over $200,000, (plus destination fee).
John Sisson Mercedes
When the time comes to purchase this spanking new vehicle, be sure to do it at John Sisson Mercedes, we carry a wide range of Mercedes-Benz models that vary from sedan, coupes, SUVs, wagons, and more. We also have various prices that are more accommodating to those seeking a luxury vehicle with an affordable price. Those who are interested in any of our models can simply view our online new car inventory and chat with a representative for further assistance.
Photo Source/Copyright: Daimler Media
*European Images Shown