The 2022 Mercedes-Benz EQS: Over-The-Air and Over $100,000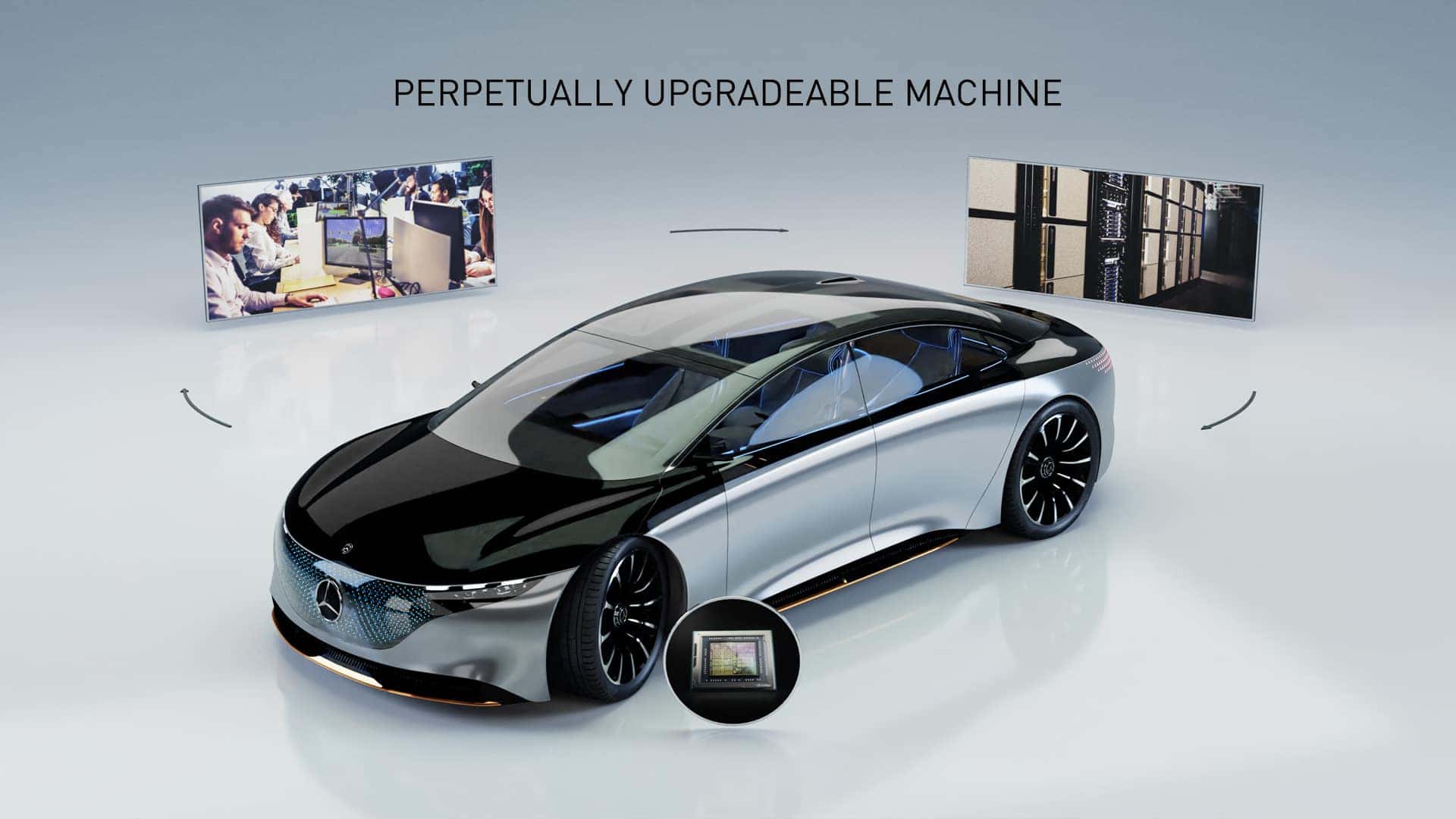 The opulent Mercedes-Benz company has confirmed that their flagship EQS electric sedan will reach at least $100,000, (plus destination fee) for its price tag, and has begun taking orders in its Germany this week (Aug, 10). The entry-level model has a starting price of about $124,000, and also comes with a 90kWh battery pack, along with a single electric motor meant to move the rear wheels. The posher all-wheel-drive model is powered by a dual-motor with a 107.8kWh battery pack and has a starting price close to $159,000.
As one should expect with any vehicle from any brand, prices can skyrocket quickly depending on how many upgrades that you opt for, even more so with Mercedes-Benz customers, as the company is using over-the-air updates to allow users to unlock certain features. For example, the manufacturer is using the over-the-air system to restrict the steering angle of rear wheels, leaving buyers the option to pay more to slightly increase the angle for a sounder turning radius. The company also says that owners will be offered free trial periods to help entice them to get certain upgrades.
Even more so, passengers riding in an EQS will be in for a treat with access to video games. Mercedes-Benz said that these upgrades will provide front seat passengers with games like Tetris, Sudoku, Pairs, and Shuffle Puck on the touchscreen.
The luxury car company will charge close to $105 at current euro-to-dollar exchange rates, but buyers get to revel in complimentary access for one year. Other than games, this update also involves new digital light animations when doors are opened and closed, as well as a "Roaring Pulse" sound experience.
The manufacturer didn't give exact details regarding when we'll see these over-the-air updates by North American waters, however, a spokesperson for Mercedes-Benz USA did say that additional features are coming. Other than the European-equivalent game offerings, the screen on the front passenger's side will get navigation, audio, and comfort settings. The passenger won't have access to whatever setting the driver selected, as they will be too busy searching for their own destinations and sending them to the center screen. They can also pair their headphones to the Bluetooth® system if they want to block out whatever song that the driver picked.
Mercedes-Benz isn't the only car company experimenting with digitized features such as these, as other automakers like Tesla and BMW are increasing their amount of control over the cars through digitized means. Tesla was revolutionary by having made technologies like Autopilot driver assistance accessible over-the-air. BMW fairs well in providing transactions from inside their vehicles.
Regardless of whether EQS buyers even care to opt for all of these upgrades, they still get to enjoy an electric car that is masterful in its competence and adept in more ways than one. Understandably, it's easy to compare the EQS with Tesla's refashioned Model S sedan due to its likeness in cost and long-range performance, however, Mercedes-Benz emphasis on the ultimate extravagance still outweighs its rivals focus on "simplicity"…whatever that is supposed to mean. 
At the current moment, it is unclear of the exact date that the U.S. will see the 2022 EQS sedan on its dealership lots, but when the time comes , be sure to do it at John Sisson Motors. We sell a wide range of vehicles from Mercedes-Benz, and in various body styles and prices.
If you simply can't wait for the EQS, you can always purchase the gasoline equivalent, the S-Class sedan. Those who are interested in this vehicle or any of our vehicles can simply view our online new car inventory and chat with a representative for further assistance.
Photo Source/Copyright: Daimler Media