The 2022 Mercedes-Benz CLS-Class Is In A League Of Its Own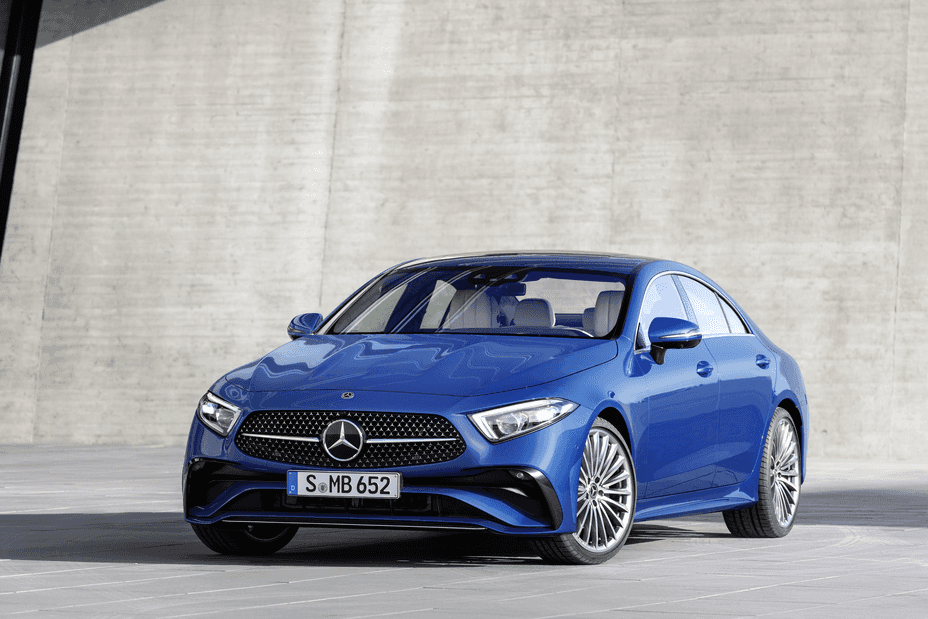 A coupe model used to be defined as a car with less than 33 cubic-feet of interior space and that had two doors with a trunk or a hatchback. However, Mercedes-Benz wants to redefine this narrative with a large 4-door sedan, more specifically with the 2022 CLS.
2022 Mercedes-Benz CLS
The design for Mercedes-Benz CLS Class is swanky and harmonizes with the executive style applied to this generation of models. While the car hasn't veered too much since its first introduction, it doesn't need to, because its style is nearly evergreen.
The automaker's main website allows potential buyers to build a CLS with the brand's configurator at a starting price of $73,000, (plus destination fee). This entry-level model includes a few goodies and a sound powertrain.
For North American buyers, the only model that they can purchase is the 45- 4MATIC® which has an output of 362 horsepower and 396 lb-ft of torque at 16000 rpm (revolutions per minute), with a near guarantee of seamless driving behaviors.
This power springs from a nine-speed automatic transmission matched with the 3-liter turbocharged straight-six powertrain that includes mild-hybrid technology, which also gives life to all four wheels (4WD).
Inhouse, you'll find a pair of 12.3-inch touchscreen in conjunction with one more of the most lavish cabins in the market, along with a dashboard that somewhat mirrors the flagship EQS or S-Class. One may also find certain elements alluring, particularly with the wood effect outlined with the 64-color LED ambient lighting.
Mercedes-Benz is highly adept in producing capable and advanced technologies, especially its safety features. One of these gadgets allows you to use gestures, operating things from the stalks of the steering wheel which allow drivers to keep their eyes on the road. According to the car company, the lowered multi-link suspension's selective damping firms up in corners and relaxes to tame difficult road surfaces. There is even an available self-leveling AIR BODY CONTROL that adjusts itself on roads and loads.
Dealing With Competitors
The CLS is up against various competitors far and wide, especially since it's squaring off with both executive sedans and large deluxe coupes. 
At the moment, cars such as the BMW 8-Series are offering a mixed bag of styles such as the coupe, convertible, and the CLS-comparable 4-door Gran Coupe sedan.
BMW is offering an even speeder person of its 8-Series sedan, the M850i. It provides buyers with a 4.4-liter twin-turbo V8 with an output of 523 horsepower. While its faster than Mercedes-Benz's 450 4MATIC®, it costs much more than the CLS.
For context, the CLS reaches 60 mph in 4.8 seconds in comparison to the M50i's 3.5 seconds.
Styling-wise, another competitor that hits close to home for Mercedes-Benz with the electric EQS sedan and the CLS. The EV from the German automaker is priced at over 100,000, (plus destination fee) and the standard EQS 450+ produces 329 horsepower and 417 lb-ft of torque, but slows down at 60 mph in 5.9 seconds.
Be that as it may, while this is a remodeled and enhanced version of what we're already accustomed to, whether you're a fan or not, the updates on the exterior and interior are quite impressive. The radiant screen and dashboard design screams that it's ready for 2022, and is arguably a worthy contender against its larger sister, the EQS.
John Sisson Mercedes
When the time comes to purchase your 2022 Mercedes-Benz CLS model, be sure to do it at John Sisson Motors. We carry a wide range of vehicles from the brand, ranging in various shapes and sizes. Those who are interested in any of our cars can simply view our online new car inventory and chat with a representative for further assistance.
Photo Source/Copyright: Mercedes-Benz Media Newsroom USA