The 2021 Mercedes-Benz E 450 Is A Sedan Of Many Talents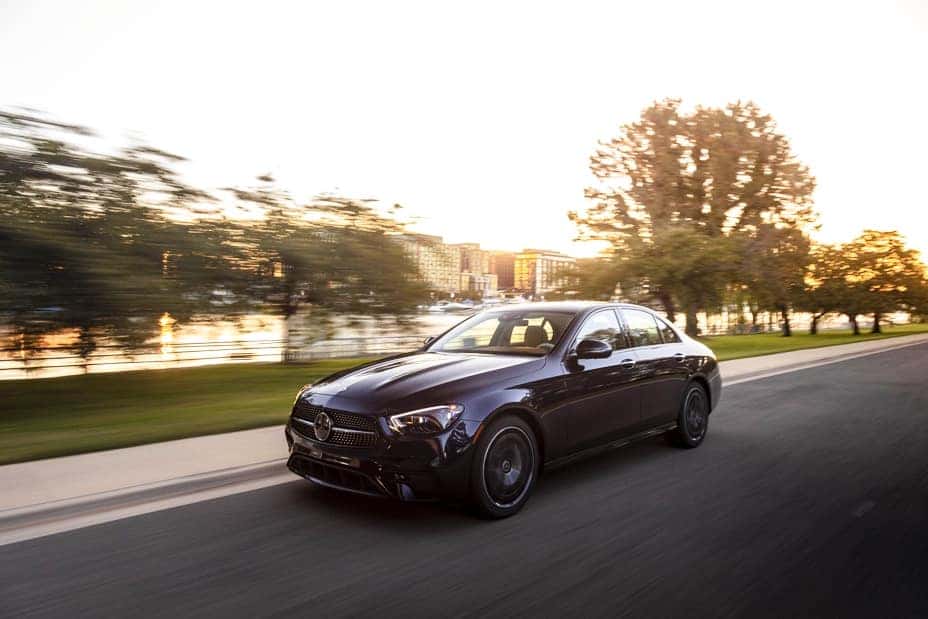 2021 Mercedes-Benz E 450 Review
The 2021 Mercedes-Benz E-Class has one of the most versatile lineups from the luxury German automaker. This model gives us top-notch styling either as a sedan, wagon, coupe, or cabriolet. However, in order to get the most varied selection, the E 450 model might be the best pick, especially since you are provided with all four body types.
The E 450 Sedan, E 450 All-Terrain, E 450 Coupe, and E 450 Cabriolet are all mechanically energized by a 3.0-liter turbocharged inline-6 engine, which gives out 369 horsepower and 369 lb-ft of torque. This machine also partners up with an 8-volt mild-hybrid system that provides an extra 21 horsepower and 184 lb-ft of torque.
Whether zooming past yellow lights or on the freeway, the powertrain allows for a smooth ride. Not to mention that the newer inline-6 sounds much better and more refined than the previous twin-turbo V6. The 9-speed automatic also steps it up by giving out clean shifts no matter the direction and is skilled in switching to the appropriate gear.
The interior of the latest E 450 has that familiar swankiness that lovers of Mercedes-Benz know and love, but also has leather seats that are incredibly supportive and soft, making it clear that the automaker still prioritizes comfort. Both drivers and passengers have more than enough headroom and legroom to work with, no matter what row.
As far as the tech is concerned, you simply can't get more groundbreaking than Mercedes-Benz, as the new steering wheel has revamped controls that ditch the rickety knobs with a sleek setup. The touchpad in the center console is also efficient in handwriting recognition.
The most noteworthy technological advancements are centered on the dashboard. The MBUX infotainment system uses two 12.3-inch touchscreens that engulf most of the dashboard. The program is quite intelligent, as it is quick to respond to commands, regardless of using the steering wheel, touchscreen, or through verbal communication. Other standard features include Apple CarPlay, Android Auto, and connected-car services with 4G LTE Wi-Fi hotspot. Optional features include navigation with augmented reality, wireless smartphone charging, air suspension, massaging seats, a head-up display, a surround-view camera, a panoramic sunroof, and a heated steering wheel.
Mercedes-Benz is also well equipped when it comes to its safety features. Standard technologies that are made to protect include automatic emergency braking, blind-spot monitoring, and a high-definition backup camera. Those who add in the Driver Assistance Package will also keep safe with adaptive cruise control, lane-keeping assist, lane-change assist, and route-based speed adjuster. The Premium Package also has a surround-view camera system, parking sensors, and a stellar Burmester audio system.
John Sisson Motors
The 2021 E-Class is certainly a Jack Of All Trades. When the time comes to purchase this incredible multipurpose car, be sure to do it John Sisson Motors. We have a wide range of dynamic Mercedes-Benz models that are suited for different needs. Those who are interested in any of our models can simply view our online new car inventory and chat with a representative for further assistance.
Photo Source/Copyright: Mercedes-Benz Media Newsroom USA