The 2020 GLC 300 SUV Looks Like an SUV But Drives Like A Sports Car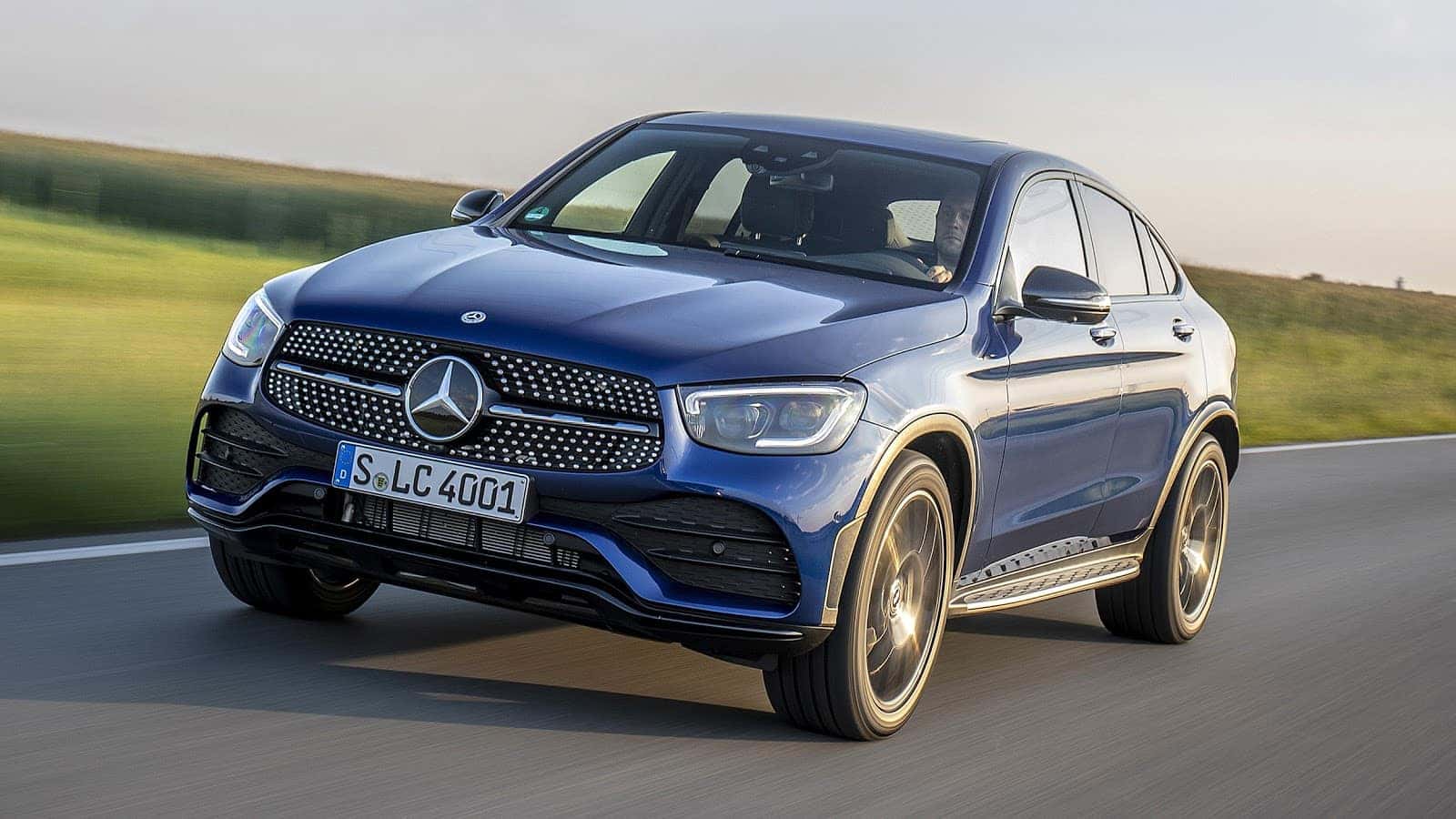 The styling of the 2020 GLC 300 SUV is fresh and revolutionary, plus with its new and improved engine, comparing the likes of the newer small-luxury crossovers like that of the BMW X3, Jaguar I-Pace, and Lincoln Corsair is certainly considered to be an insult. The newer models can only dream to be within the same "class" as that of the new Mercedes vehicle, as it has more refinement than that of its competitors, and its exclusive offers are unmatched.
The ride is firm and steady, but not at all harsh, and the handling is more than sufficient. The GLC 330 is offered as a rear-drive, while the 4MATIC® and hybrid 350e model is offered as an all-wheel-drive, this gives shoppers a variety of different models and features to choose from.
Driving Experience 
Don't let the sweet face of the 2020 SUV fool you, it proves that it's definitely a daredevil as Mercedes asserts that a zero-to-60-mph time of 6.1 seconds, which is 0.1 faster than the more powerful GLC 350e plug-in hybrid. The 9-speed automatic masterfully shows no sign of bewilderment about when to shift and when to hold gears.
One of the best delights when operating GLC 300 is how harmoniously it fares with its driver, it has tight turning circles and steering that is responsive, not to mention the effortlessness when it comes to weaving in and out of traffic. 
While zooming on the highway, the GLC 300 cruises without a sweat and there's very little to complain about. Vehicles that are equipped with the Driver Assistance package will have different levels of semi-autonomous driving, which is a welcome feature-when maneuvering through the torturous rush hour traffic.
Visually Stunning
Although the GLC looks quite similar to the previous models, this year's model has minor visual updates with standard LED headlights, a  10.3-inch infotainment screen on every model, and 14 more horsepower.
The exterior has a set of front and rear bumper covers and a grille that has been revised, giving the new Mercedes model a more aggressive look. The alloy wheels have a standard size of 18 inches but can go up to 20. Buyers that are willing to spend a bit more can get AMG® styling packages that include AMG® twin 5-spoke-style wheels, sport-brake upgrade, and gloss-black exterior accents.
As expected in most luxury Mercedes vehicles, the interior has an immediate welcoming feel. The style is chic and modern, especially if one opts for certain leather and wood trims. The seats are easy to glide into and drivers have an excellent outward view. This SUV seats 5 occupants and provides plenty of storage for families.
Impressive Engine
The GLC 300 is powered by the latest turbocharged 2.0-liter 4-cylinder  powertrain with 255 horsepower. When the 4MATIC® system is installed, the 9-speed automatic transmission sends that power to either the rear wheels (RWD) as the default setup or all four (AWD).
The GLC 350e 4MATIC® plug-in hybrid amplifies its 2.0-liter turbo-4 with an electric motor for a total of 315 horsepower and an impressive 516 1b-ft of torque. Electric-only range is between 28-30 miles. A 9-speed automatic is also harnessed here.
A special feature of this new model is the Dynamic Select system. There are five different driving modes that are offered and they vary in throttle response, steering, and shift points. The Eco Mode is the least aggressive while the Comfort Mode lives up to its name as it has a more comfortable ride. The Sport and Sport + modes are a part of the performance settings. There is also an Individual Mode that allows drivers to custom-tailor their own response choices.
How Can I Buy This Model?
John Sisson Motors is currently selling the 2020 Mercedes-Benz GLC 300 4MATIC® SUV for about $50,000, (plus destination fee). Those who are interested in this year's model can view our inventory on our dealership site and chat with an online representative for assistance.
Photo Source/Copyright: autoblog
*European images shown