Road Trip! With the 2020 Mercedes-Benz EQC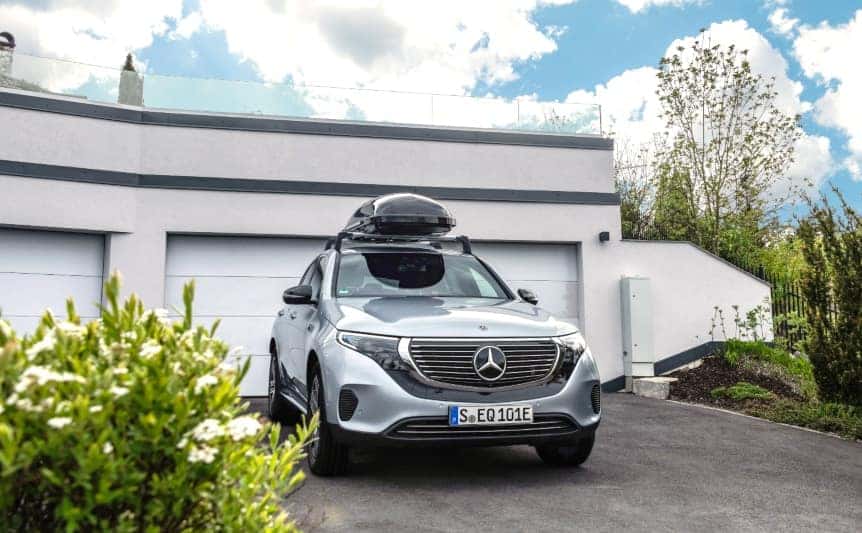 Introducing the new and ground-breaking Mercedes-Benz EQC. This SUV has 402 horsepower and is expected to have over 200 miles of range. The advanced design, usefulness, and user-friendly applications are what make this electric powered car so exceptional.
The 2020 EQC, is also set to comprise a variety of accessory products. These products are specifically made for sport and recreational activities such as snowboarding, biking, and golfing, and more. Anyone traveling with large or particular luggage items will appreciate these items.
Mercedes-Benz Wallbox Home
The first and most important item, which is often included, is the Mercedes-Benz Wallbox Home charger. This charger is about six meters long (just under 20 feet) and has a maximum charging capability of up to 22kw. In just 40 minutes, drivers can "refuel" their car with only 10% of battery to 80%. Another plus is that the charging cable is locked during the charging process so that the connection cannot be interrupted.
Additionally, those who purchase this 2020 EQC are given three years of access to the Mercedez-Benz charging network. By using the integration of the EQ-optimized MB Navigation and the Mercedes me smartphone app, drivers will be able to find charging stations along his or her route.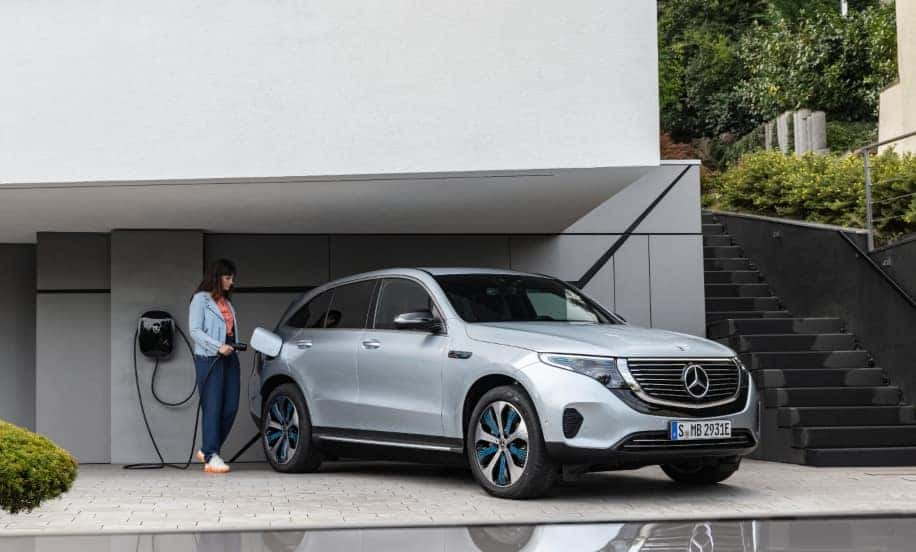 Golf Bags
Golfer enthusiasts will enjoy using Mercedes golf accessories, such as the COBRA Golf stand bag that comes with a 14-way club driver. This bag has various pockets and compartments throughout, as well as quick-release shoulder straps.
Two small sports bags are also included with the golf accessories, both ideal for carrying smaller items, and also has sizable pockets and compartments.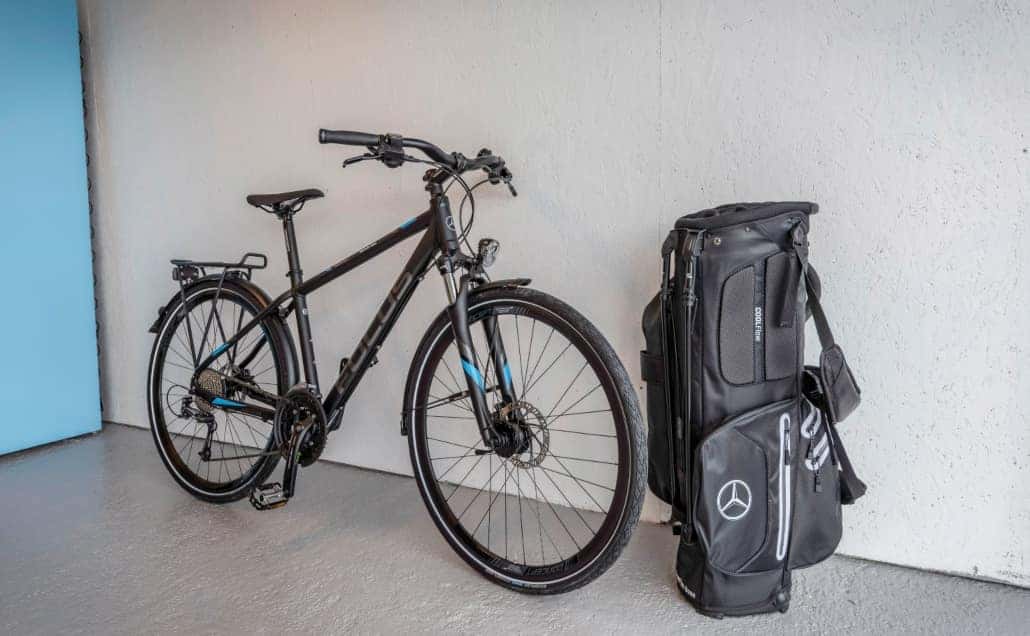 Luggage and Sports Racks
One of Mercedes's most useful items for the holiday break are perhaps their luggage and sports racks, these accessories make more room for gear such as bikes and snowboards. Roof boxes have capacities that range from 330 to 450 l, allowing up to 6 pairs of equipment to fit. 
For those only interested in bike riding. Mercedes offers rear-mounted bicycle racks, available for two or three bikes. An even more exciting feature is the FOCUS Fitness and FOCUS Trekking Bike. The FOCUS Fitness Bike is perfect for any sporting activity. The FOCUS Trekking Bike, which is known for longer distances, provides much comfort.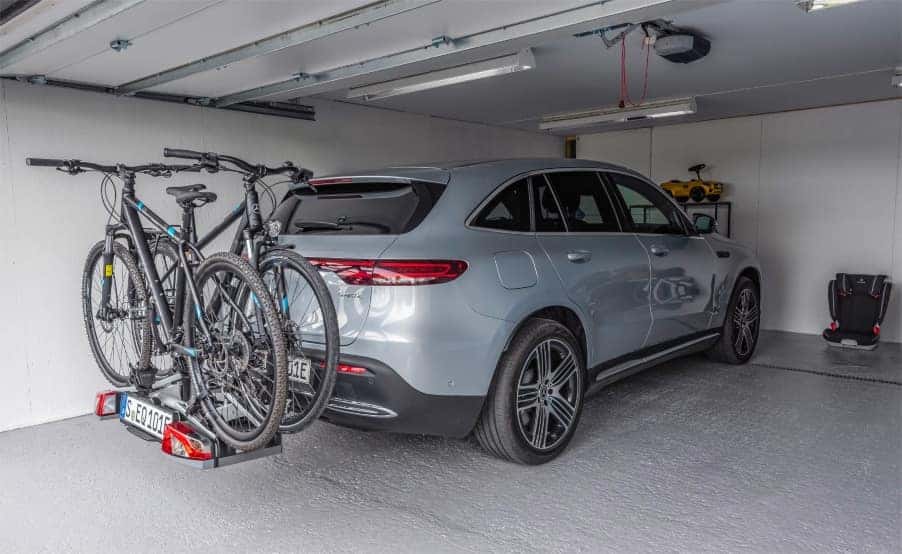 Dog Cushions
Animal lovers will not only be happy with the overall space and room in the truck for his or her pet, but Mercedes also features soft and comfy dog cushions for the road in small, medium, and large sizes.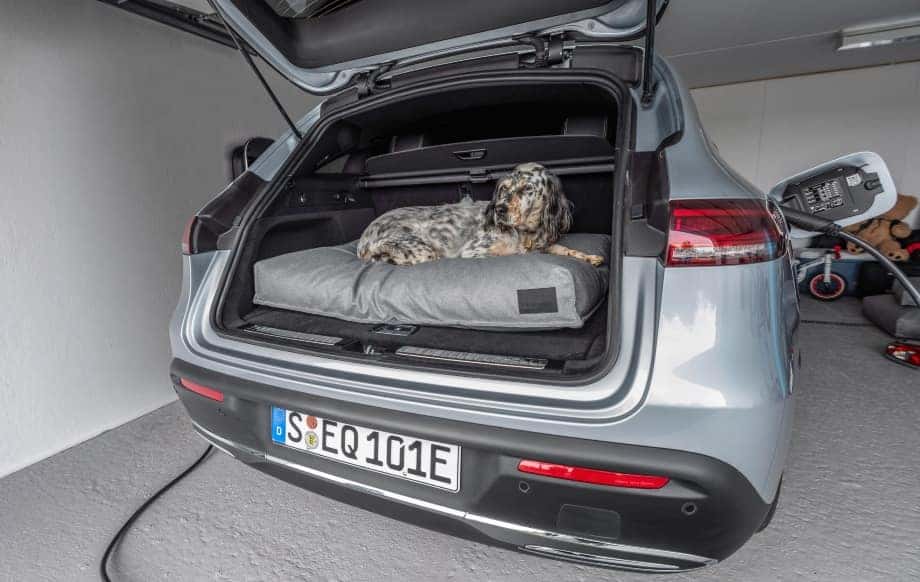 KIDFIX XP Child Seat
Parents of small children will like our KIDFIX XP child seat (for ages between 3.5 to 12). The V-shaped backrest is adaptable and can be adjusted to multiple sleep positions, it also adjusts to the child as they grow. This seat can even be converted into a booster and is both removable and washable.
Extra safety is made certain by the side impact protection. The energy-absorbing pad also helps to reduce physical stresses or possible injury on the child should a crash occur.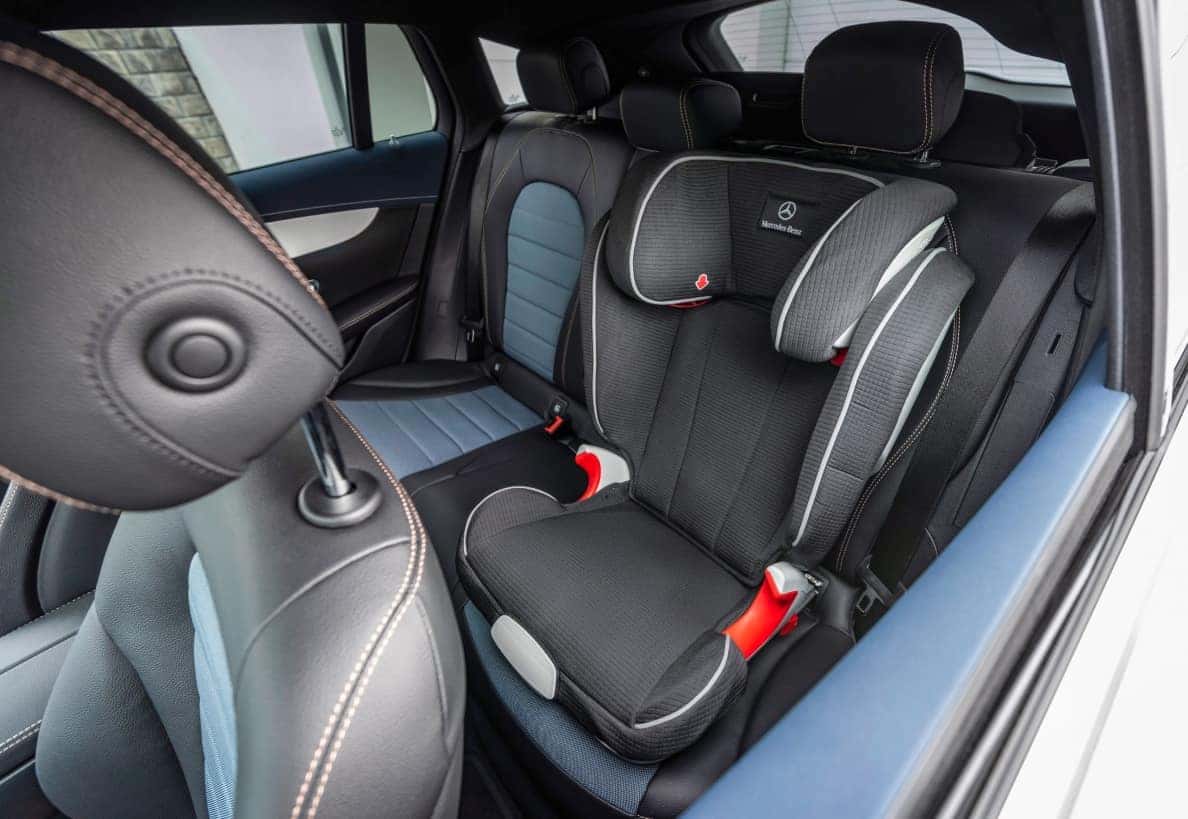 Bobby-AMG® GT
Lastly, kids 18 months and over will enjoy the Bobby-AMG® GT car toy. It features front and rear LED lights and plastic "whisper wheels".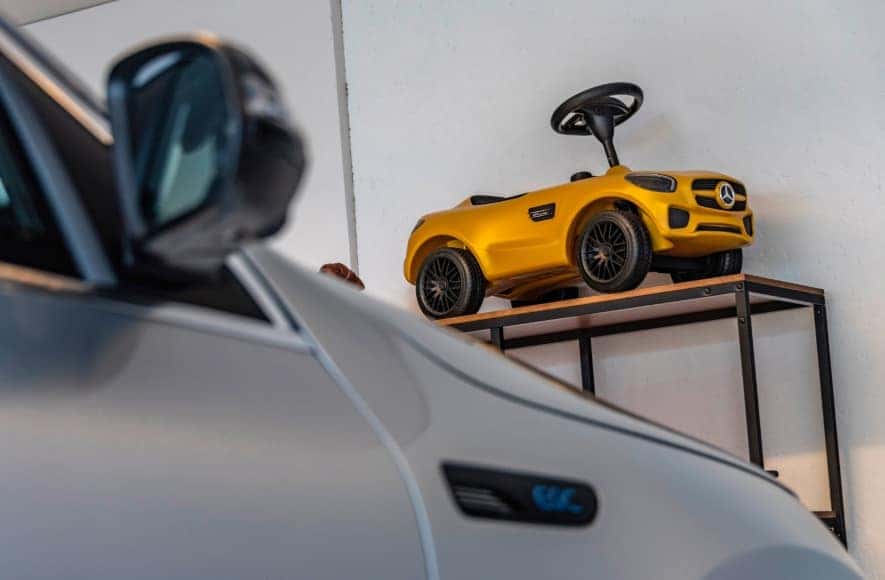 John Sisson Motors
When the time finally comes to purchase a spankin' new EQC, be sure to do it at John Sisson Motors. We have a wide range of Mercedes-Benz vehicles in different styles, prices, and packages for individual needs. Those who are interested in any of our vehicles can simply view our online new car inventory and chat with a representative for further assistance.
Photo Source/Copyright: Mercedes-Benz
*European Images Shown