Motor Trend Car Recognizes The 2021 Mercedes-Benz E-Class As Car of The Year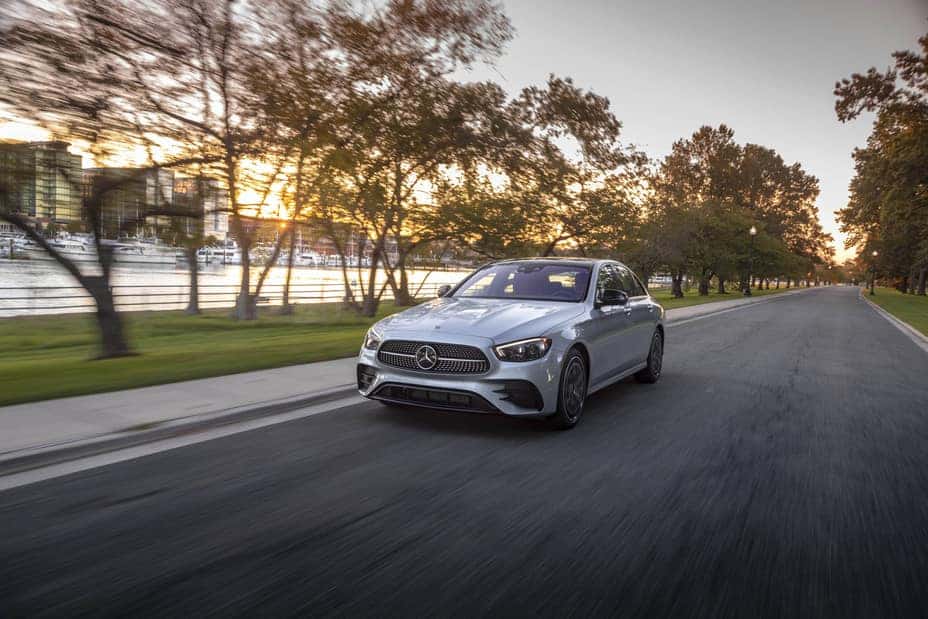 Last week, Monday (Nov, 16), automobile magazine, Motor Trend honored the 2021 Mercedes-Benz E-Class as their Car of the Year. According to their website, the well-crafted luxurious design for all models such as the sedan, coupe, or wagon won them over as well as the efficient responsiveness of the engines. In addition, the long list of high-tech features made what the car magazine called "unmatched".
Mercedes-Benz didn't need the E-Class to be this magnificent, this dominant, senior features editor Jonny Lieberman said. "They could have slapped on some new body panels, updated the engines, and called it a day. But the engineers went the extra mile. They pulled the all-nighter. Put in the hard work. The result? Car of the Year."
There is quite an extensive history of German luxury automakers merging significant changes in their styling and updates in their powertrains to ensure that there is new product brought out to the market every few years. However, there are also lots of other automakers who are a bit more cutthroat in their methods and prefer to completely redesign their platform every five to six years.
Just four years ago, the E-Class wasn't all that it was cracked up to be. The 9-speed transmission was a bit inconsistent, it had problems with the body control when hitting curves, and slightly underperformed with steering. Even Motor Trend at the time was a bit harsh with its criticism of the car.
However, Mercedes-Benz was diligent in addressing those issues in more ways than one and created a monster that is now dominating the automotive industry.
"The E-Class delivers on every front you can think of—both from a passenger's view and from the driver's," MotorTrend en Español managing editor Miguel Cortina said. "It's the one that makes everyone feel special, the one that delivers the best experience, and the one that stands out from the rest of the segment. It does everything right and shows the legacy that it has playing in a segment like this. Feels truly like a Mercedes should. And it does it all naturally."
One of the most magnificent things about the 2021 E-Class is that it excels among all of its body types and in its performance. The components of the sedan are clearly different than that of the coupe model, just based on dimensions and different expectations of the owners. The build of the convertible and wagon necessitate a major reformation of sheet metal and strong bracing of cross members, as well as their own individual configurations. 
Most automakers likely wouldn't care for the trouble of creating different configurations and place their variants on pretty much the same platform, but Mercedes-Benz isn't like most automakers. Instead, this brand goes as far as to bring on an AMG® team to make models that deliver top-notch performance without abandoning their promise of luxury.
"What stands out here is how excellent this chassis is," Cortina said. "Being able to support everything from an E 350 sedan to the menacing AMG® E 63 and include the coupe, convertible, and wagon is just inexplicable. It speaks for what Mercedes engineers were going after, and they delivered in a perfect package."
Going more into depth with that dynamic engine, Mercedes-Benz has a 3.0-liter turbocharged mild-hybrid inline-six engine as the main engine choice for the lineup, allowing drivers to zoom on 362 horsepower with 369 lb-ft of torque. The featured "EQ Boost" integrated electric motor system tacks an extra 21 horsepower, which also helps to better the fuel economy and reduces CO2 emissions. 
"Such a solid, feel-good car," said features editor Christian Seabaugh. "It's ridiculously competent. I feel like every time I drive the E 450, I discover something new. This is a car I could happily drive every day for years on end."
Finally, we can't forget about the company's prominent figure for safety. The 2021 model has not yet been tested, however, previous models are usually good indicators of the performance level of the newest version. The 2020 E-model ranked with five stars in frontal, side, and rollover crash tests from NHTSA (National Highway Traffic Safety Administration). The IIHS (Insurance Institute for Highway Safety) also gave the vehicle Good ratings and also acclaimed the car with a Top Safety Pick+.
Loyal Mercedes-Benz follows are also well aware of the incredible list of safety features that the company always provides in all of their vehicles, namely active assistance with steering, braking, blind-spot detection.
John Sisson Motors
When the time comes to purchase the high-ranking 2021 Mercedes-Benz E-Class, be sure to do it at John Sisson Motors. We carry a wide range of models from the luxurious brand extending from sedans, SUVs, and performance-focused AMG®s. Those who are interested in any of our models can simply view our online new car inventory and chat with a representative for further assistance.
Photo Source/Copyright: Mercedes-Benz USA Media