Mercedes-Benz Scores A New Sustainable Partnership With Sherwin-Williams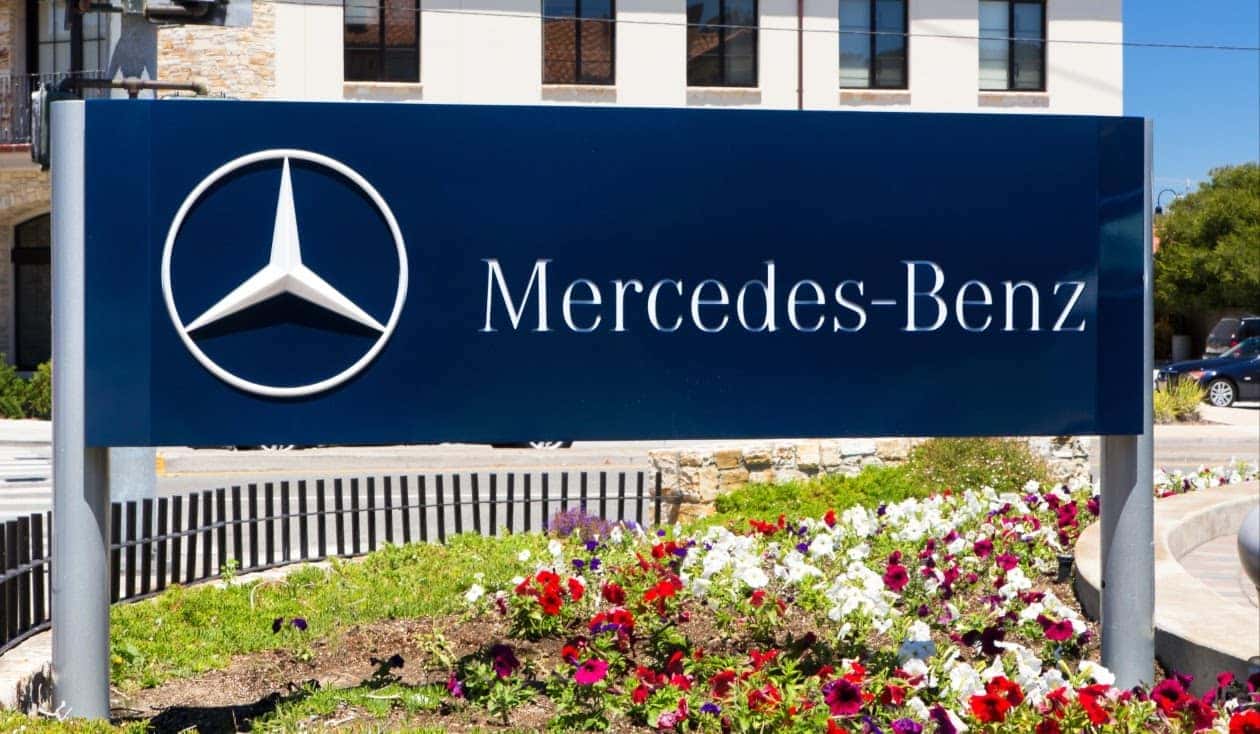 Subsidiary of the Daimler company, Mercedes-Benz EQ Formula E Team, and the top paints and coatings company, Sherwin-Williams, have recently announced a new collaboration with one another. The luxury German automaker's team and Sherwin-Williams both engage in the purpose of advancements for driving technologies in the automotive world, which as they would say bring "people, products and platforms together and working towards a better, more sustainable and more inclusive future around the world."
The paint and coating manufacturing company can hark back on its long-standing tradition in the automotive region and revel in its ranking as one of the dominant companies in its field.
There are more than a few equivalences between the Mercedes-Benz team and Sherwin-Williams, in conjunction with their continuous strive for new advancements and improved performance. The  Sherwin-Williams Company is insistent on finding sustainable ways of fitting in all of its business, production, and sales processes. What's more, the organization is heavily active with its communities and advocates for an environment that involves more inclusion, diversity and equity in the culture.  That being so, Sherwin-Williams has presented the 'We Stand Together' scheme. What is involved in this initiative is the commitment of the paint company to progressing a culture of "inclusion, diversity and equity where differences are welcomed, celebrated and appreciated to positively impact its people and business".
"We're extremely proud to partner with a groundbreaking team that not only supports Sherwin-Williams drive to redefine, repair and refinish, but our ambition to redefine what is possible," said Brian Gallagher, President and General Manager, Automotive Finishes division, Sherwin-Williams. "This partnership amplifies our corporate sustainability purpose around our environmental footprint, our product blueprint and our social imprint. By partnering with the Mercedes-EQ Formula E Team, we look forward to building on efficiencies and product performance to accelerate our customers' performance – faster."
"We are delighted to have Sherwin-Williams onboard as a partner of the team," said Team Principal Ian James. "Their commitment to making a positive impact on the world is something we praise and share as partners. The Company invests in its people and its communities, creating inclusive opportunities. This, coupled with their commitment to sustainability and their innovative approach to performance, further supports the alignment of our combined team."
What's More With The EQS Sedan
By now you've heard plenty about the upcoming 2022 Mercedes-Benz EQS sedan, which is the environmentally-friendly version of the gas-powered S-Class. But what you may not have heard is that the company is allowing 2 years of free charging for the electric flagship. Last month, (June 17), Mercedes-Benz and Electric American announced their partnership, which would enable drivers to have access to 30 minutes of charging for their first two years of ownership.
"Owners and lessees of the EQS will receive complimentary 30-minute charging per session for the first two years from Mercedes Me Charge account activation," Said Electrify America in a statement. The only responsibility of the owner is to create their  Mercedes Me driver profile and then link charging the payment to a singular account.
John Sisson Mercedes
When the time comes to purchase the 2022 Mercedes-Benz EQS sedan or any EQ model on the lineup, be sure to do it at John Sisson Motors, we carry a wide range of vehicles from the automaker that comes in different shapes and sizes. Those who are interested in any of our vehicles can simply view our online new car inventory and chat with a representative for further assistance.
Photo Source/Copyright: Shutterstock via photographer Ken Wolter