Mercedes Is Honored Once Again By Wards 10 Best Interiors for 2020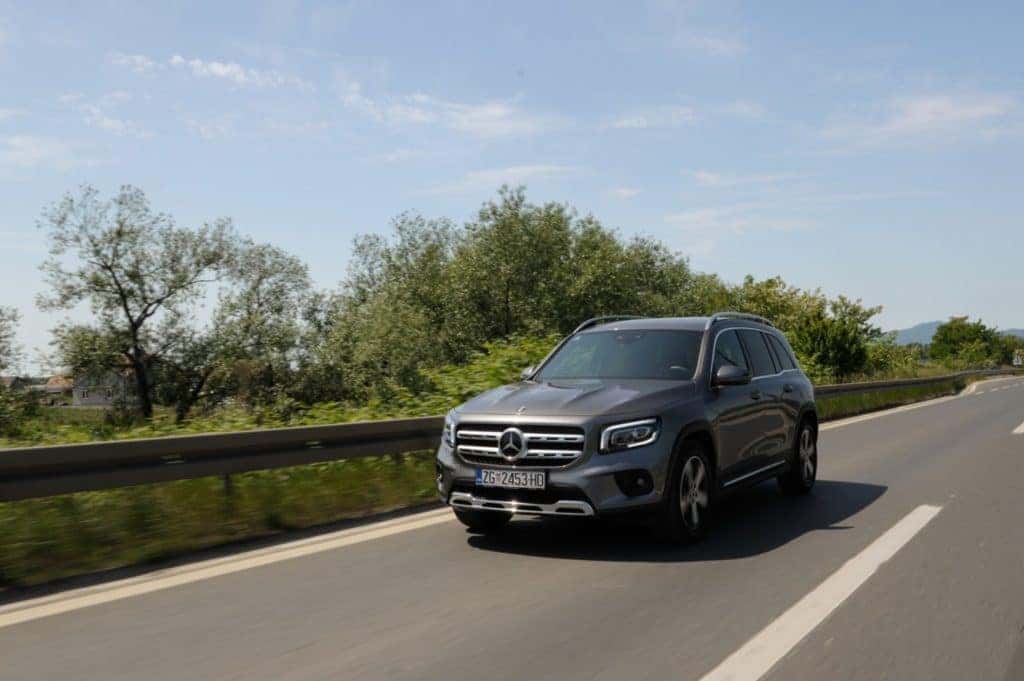 The famous luxury Germany company, Mercedes-Benz, has built quite a reputation for delivering upscale and luxurious sedans, SUVs, and even commercial trucks. This year, the company made it known that it doesn't intend to give up its crown with its remarkable compact SUV segment.
Mercedes recent success is their win from the 2020 Wards 10 Best Interiors for their 2020 GLB small compact crossover. This accolade to the upscale SUV comes just after a year when the cute and classy A 220 sedan received the same recognition, proving that high-class vehicles don't have to have a long wheelbase or cost an extravagant amount for it be worthy in the luxury segment.
The GLB moved the judges on several aspects but the strategic use of top-rate materials is what really won them over. The Black Liden wood trim inserts are textured and soft to the touch. The satin trim pieces for the door handles, door pulls, steering wheel and center console are also highlighting features that enhance the overall look. In addition to metallic racing pedals, the materials contrast well against the titanium and black leather background.
"It all tells me this is a precision-built piece of German craftsmanship," says judge Bob Gritzinger.
"They didn't skimp on materials," said Judge Tom Murphy, who calls attention to the genuine stitching lining in the interior and its overall aura of excellence. 
The quality is further enhanced by an optional 64-color LED ambient lighting system and gives the cabin a cozy type of glow. The vents that appear to be wind turbine look-alikes engage the chosen ambient color and turn blue for a short period of time whenever the temperature has been lowered but red if increased.
The MBUX (Mercedes-Benz User Experience) system is more than likely the highlighting feature when it comes to most Mercedes vehicles, due to its virtual assistance capabilities, augmented reality navigation, voice control functionality, and other quirks. The system can even recognize natural language and is simply activated by saying "Hey Mercedes", then followed by a command like "Hey Mercedes, I'm hungry", in which you'll get plenty of suggestions for nearby restaurants.
"It's pretty damn state-of-the-art," Murphy adds. "I'll never tire of the double-wide infotainment screen."
Other cool interior features include cupholders that are very secure in holding beverages and different sizes, as well as a covering that will unfold over the wire phone charger pad to keep it locked during some lively driving. 
Second-row passengers are also taken care of, with their seats having the ability to recline and slide down for more legroom or slide up for more cargo room. The back seats also come with their own goodies like two USB ports, a charging port,  and three adjustable head restraints.
"Great for a road trip," says judge Jim Irwin.
Mercedes-Benz is certainly a package deal when it comes to family-friendly vehicles or even luxury cars in general. Its high-class cabin design and features, as well as affordable price, make this model undoubtedly the one to beat in the market. 
John Sisson Motors has a plethora of models that are perfect for different consumers with individual needs and wants, including the 2020 Mercedes-Benz GLB 250 4MATIC®.  Shoppers have the option of purchasing either new or pre-owned vehicles. Visit our dealership site to view the Mercedes-Benz inventory and speak with an online representative for more information.
Photo Source/Copyright: Shutterstock via photographer Domagoj Kovacic
*European Images Shown