Mercedes F-Cell SUVs Get The Boot In Favor Of Commerical Vehicles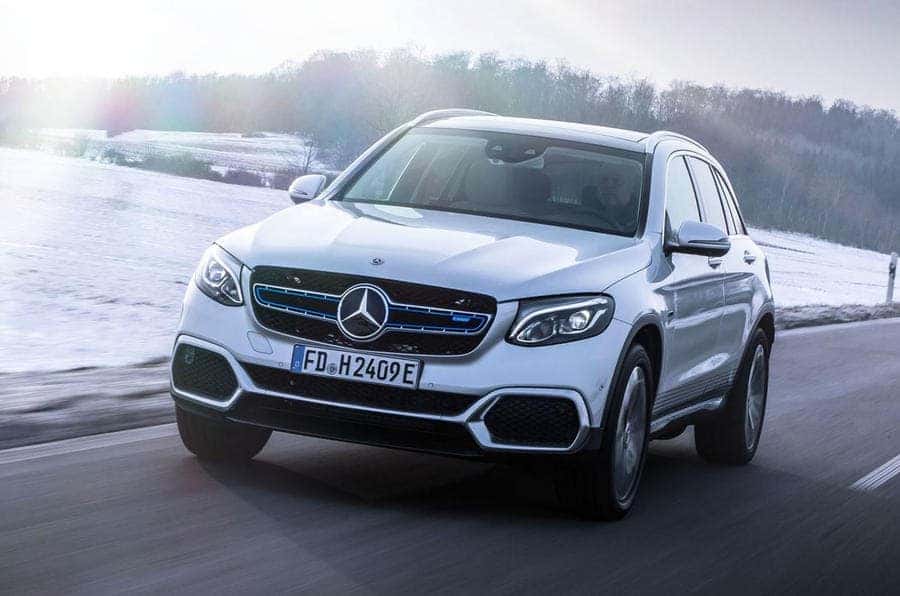 Not long after Daimler, the parent company of Mercedes-Benz, revealed a collaborative effort with Volvo Trucks that involved the development of hydrogen fuel-cell commercial vehicles, it then was verified that they will terminate the fuel-cell formulation for regular passenger cars. What this means is that the production of the F-Cell electric vehicles will end; not that it matters much, as it wasn't sold in large numbers, especially not in North America.
According to Automotive News Europe, the expensive manufacturing costs of the fuel-cell crossovers, which according to Daimler was estimated to be around twice that of equivalent battery-electric models, was the main reason for their decision.
Also, Daimler is swapping resources for fuel-cell formation from Mercedes to its truck segment as part of its new partnership with Volvo Trucks. Both companies have stated that they intend to plan the manufacturing of fuel cells for commercial vehicles and in an extensive way, specifically in the second half of the current decade. 
The F-Cell hybrid was essentially a variant of the current GLC compact SUV, though it also borrowed some features from the battery-operated EQC. Distribution for the plug-in began in Germany by 2018.
As with the EQC, the F-Cell was originally set to be released to North America but was put on an extensive postponement, likely due to larger demands in European and Asian markets. Since the U.S. pulled out of the Paris Agreement, there is a lack of emission regulations. Simply put, Americans still like to burn coal and this might contribute to the lower EV demand. On a positive note, the EQC is still set to arrive in the U.S. by 2021.
The F-Hybrid was a bit more peculiar than other fuel-cell vehicles because it had a 7.4-kilowatt on-board charger and a 13.5-kilowatt-hour battery pack, which of course made it a plug-in hybrid. It also had 267 miles worth of range on hydrogen and another 32 miles with the assistance of the battery pack.
The Toyota company seems to have resistance against the combination of plug-in technology and fuel cells for their next-generation fuel-cell-powered Mirai, either perhaps because they don't want to face the pressure that requires advancing themselves or the overall formation involving fuel-cell passenger cars can prove to be a difficult task. However, the lack of trying isn't helping their sales, as its most recent Mirai is only available in California, since it's the only state with suitable fueling stations. The same goes for the Honda Clarity Fuel Cell and Hyundai Nexo.
This problem can explain why some automakers have begun to transition the use of their fuel-cell technology to commercial vehicles instead. Honda has also joined up with Isuzu to aid in the development of their models, while Toyota has built a small band of prototypes and Hyundai has come out with its own concept truck.
John Sisson Motors
One shouldn't fret over these delays, as John Sisson Motors has a wide range of remarkably energetic and fun Mercedes models to choose from. We have anything ranging from fast and furious sports cars, to cool and sophisticated sedans, as well as family-friendly SUVs! Check out our new online car inventory and see all that we have to offer, we know you'll love it. Once you find something that feeds your fancy, simply chat with our online representative for further assistance.
Photo Source/Copyright: autocaruk