Mercedes-Benz Will Make Your Dreams Come True With Collaboration With Media Molecule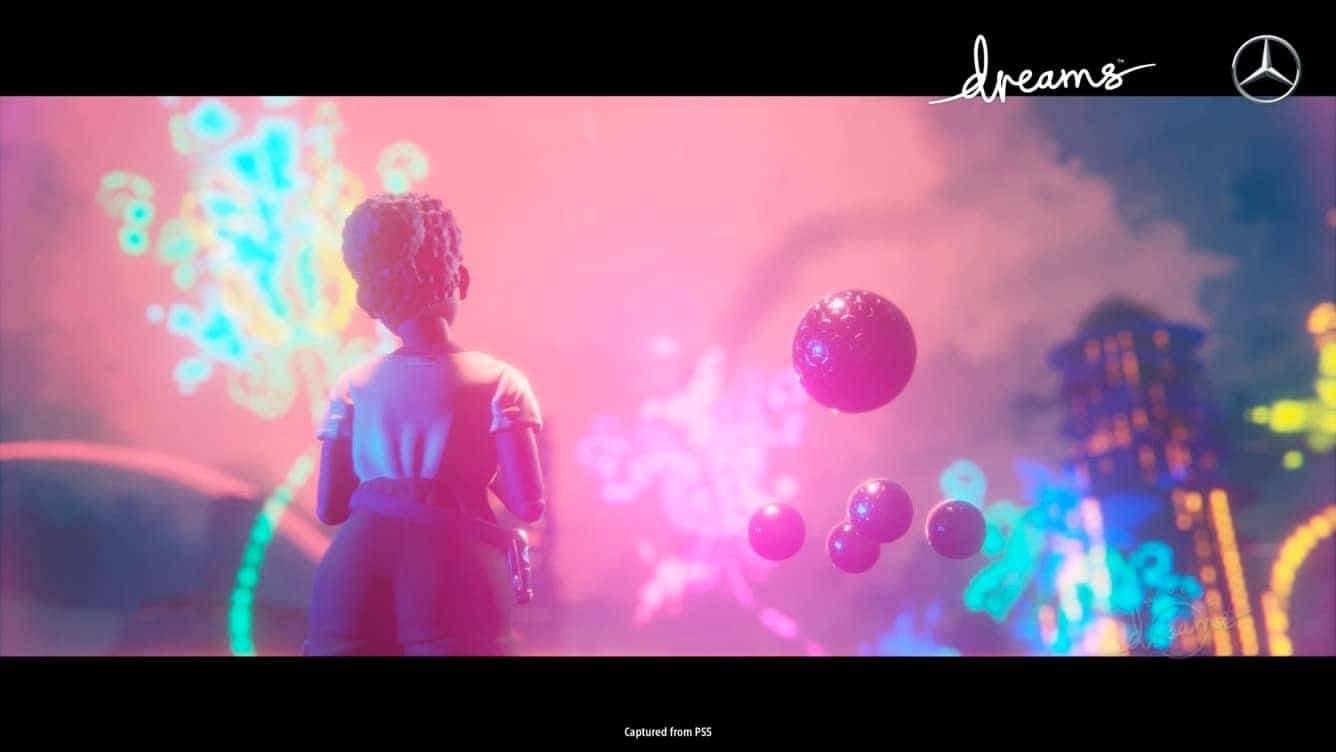 Mercedes-Benz and Media Molecule Team Up
The best thing to look forward to about the future is the endless amount of possibilities, and it's those possibilities that are further enhanced by the effort, creativity, and teamwork that are put into the now. It's this sort of mindset that the luxury German automaker Mercedes-Benz has for its latest project, which is centered around a simple concept: "Let's imagine futures together".
The automaker's new business venture began in 2019 at Mercedes and SXSW's me Convention, a "future-facing" turned "future lab" lifestyle event, in which complex issues are explored as well as optimistic ideas for society, business, science, and the world. Participants will typically draft, sketch and model their renewable and community-oriented visions of the future; This can be a great way to be exposed to multiple perspectives and even encourage more experimentation.
During the last convention, over 140 speakers and 2,200 participants from coast to coast were welcomed. Having a combined 58 talks and 52 interactive sessions. During this event asking questions such as "What does the future hold?" What do we want our future to look like?" and "What can we do to make it happen?"
"As a forward-thinking brand we always encourage collaboration and creativity. With Media Molecule we found an excellent collaboration partner to take our engagement within the gaming community to the next level. Dreams offers the perfect space for gaming enthusiasts to design desirable visions of the future" says Bettina Fetzer, Vice President Marketing at Mercedes-Benz AG. "This collaboration stands for a new way of exploring and creating favorable futures for next generations from all over the world."
The result of the genius, story-based 2D platform game dubbed "Dreams and Mercedes", which shows one possible future: a future where the AI tacks on all of the necessary labor, and mankind are free to foster their connection to creativity, the natural world, and to each other. Derived from the idea from AI expert Alexandre Cadain and with counsel from the wider team at the Mercedes-Benz company, it was given life by the guidance and skill set of Dreams community creator, Scott Vanderburgh (a.k.a "the_burgervan" in the game), as well as support from developers at Media Molecule.
"The best collaborations are those that result in something new, unexpected, and exciting," says Siobhan Reddy, our studio director here at Media Molecule. "Mercedes-Benz has been an inspiring partner for our first Mm Co-Labs Project. Throughout development, the Mercedes team has encouraged us to let our minds wander and imagine the future. We have enjoyed seeing our Dreams Specialist, Scott Vanderburgh, bring a completely different style of game to Dreams. Thank you to Mercedes for being our first partner on an Mm Co-Lab Project – we hope this is the first of many."
Released in Dreams on July 8, 2021; Simply look under the title "Dream and Mercedes-Benz" by that particular date. Hopefully, it will encourage your own ideas of the future, especially since the car company will further expand their collaboration with Media Molecule to release a game mirroring the theme of 'Imagined Features', which will operate in the game as a Community Jam between July 12, 2021 to July 28.
In meantime, be on the lookout on social media for the hashtag #letsimaginefuturestogether, and perhaps even post your own thoughts and ideas, as well as jam creations for this theme.
John Sisson Mercedes
If you want to turn your dreams into reality, how about stopping by our website, John Sisson Motors. There we have an extensive range of Mercedes-Benz vehicles that have an out-of-this-world quality with its design, powertrains, and interior technologies.
Those who are interested in any of our models can simply view our online new car inventory and chat with a representative for further assistance.
Photo Source/Copyright: Daimler Media; YouTube video: PlayStation