Mercedes-Benz Wants To Know If You're Ready For E-Mobility With The New EQ Ready App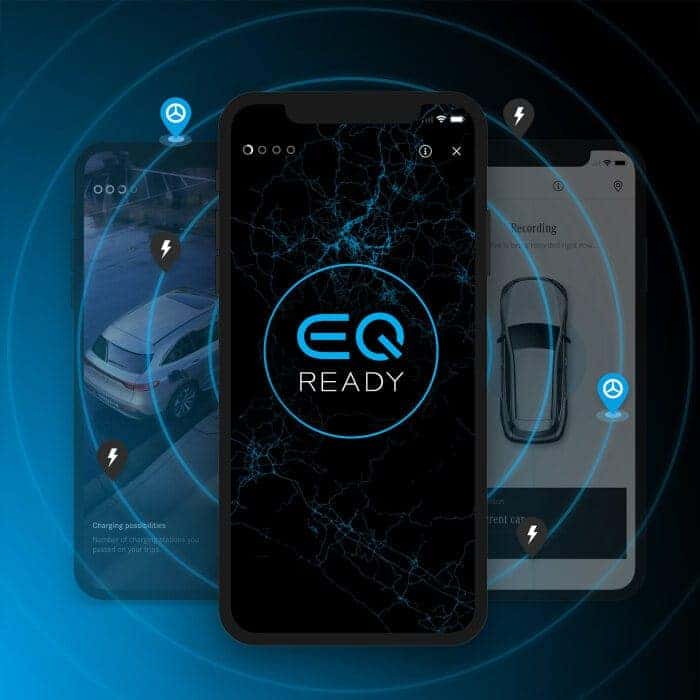 For the past few years, Mercedes-Benz has been teasing us about their all-electric EQ lineup. This band of high-class environmentally-friendly models is meant to serve as an alternative to gasoline engines. Last week, (October 9, 2020), the subsidiary to Daimler AG released a video for the EQ Ready App, which is a system that is built to analyze the individual behavior of drivers.
The app was already launched three years ago, and since then, it has been used over 1.6 million times. The augmented version of the Ready App is now available and is offering new and exciting features like the 7-day challenge, which is a digital charging simulation, as well as enhanced user experience through its new setup.
"Our EQ Ready App helps drivers find out whether an electrified vehicle suits their individual requirements – completely irrespective of the brand of their current vehicle. This is important, as electric cars and hybrid models are much more suitable for everyday use than most people think. With the new EQ Ready App the user receives even more functionalities in even more countries – around 30 worldwide – and can find out information such as how well developed the charging infrastructure already is in numerous markets. This makes the app the initial but key step towards the electric mobility turnaround for its users," says Sabine Scheunert, Vice President Digital & IT Mercedes-Benz Cars Marketing & Sales.
Once the user opens up the app, this permits their 7-day challenge to start, meaning that their typical routeways are analyzed. The main reason for this short test is to use the personalized data in order to determine mobility behavior from the individual, by doing this, the system can dictate whether the driver would fare best with either a plug-in hybrid or a fully electric vehicle from the brand. Additionally, during these 7 days, the user is provided with new information throughout their day regarding their travels and other details regarding electric mobility with the company.
Moreover, the EQ Ready app computes routes, calculating how much energy will be needed, and the user's typical consumption on their journey. The energy requirement for his or her pathway entered is taken from providers of traffic data and the ensuing speed profiles. All of the charging options upon these journeys are shown. Based on roughly 1.6 million pathways analyzed to date, and was the average length of the journeys were computed with results that show:
90% of all routes are shorter than 50 kilometers while,

96% of all routes are shorter than 100 kilometers
The average distance per trip will vary depending on the market. The outcome seems quite promising, as 90 percent of the pathways that are documented can be accomplished solely under the electric power with the company's current plug-in hybrid cars.
This new EQ program doesn't just keep tabs on the destinations of the user and whether or not they can be reached, but also makes them aware of daily power requirements and the availability of the charging stations along their journeys. Also, the user has the option to initiate the charging times for different charging stations.
The digital program already aids in locating nearby charging stations in over 30 countries. The Ready App also permits users their preferred level of transparency before they even perform their first test drive. The application also became available in Argentina, Brazil, and Uruguay a few months ago.
John Sisson Motors
Although the wait for the electrified EQ models may take a while, John Sisson Motors currently has a wide variety of premium vehicles that are just as sporty and nearly as technologically advanced as the EQ's. We recommend considering the 2020 Mercedes-Benz GT AMG® C Roadster for drivers who crave something fast, as its horsepower pushes an amazing 550 horsepower with 502 lb-ft of torque. For those who are looking for something more tech-savvy, we recommend the 2020 Mercedes-Benz GLA 250 4MATIC® SUV, as it offers features like active-brake, blind-spot, and lane-keeping assist.
Those who are interested in any of our models can visit our website and take a look through our online Mercedes inventory, then speak with an online representative for further assistance.
Photo Source/Copyright: Daimler Media