Mercedes-Benz Strives To Merge The AMG® World With Electrics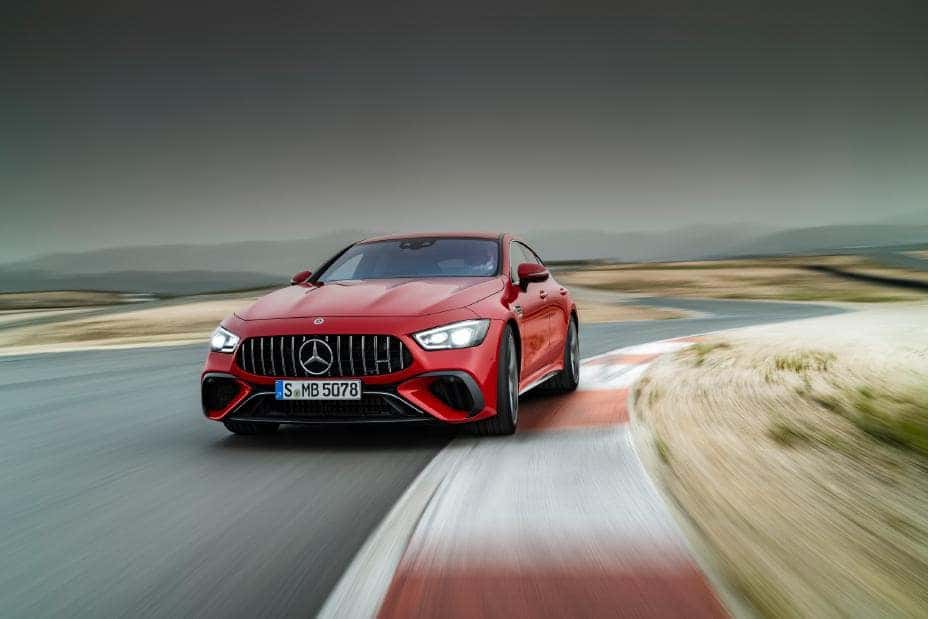 It hasn't even been a month since Mercedes-Benz AMG® acquired its first actual plug-in hybrid model, sporting the curious moniker, the GT 63 S E Performance. Since the car maker used its innovative skills to fuse the 204-horse powered electric motor with its 4.0-liter twin-turbo V8, this vehicle become the most powerful AMG® production model that has ever existed, more so due to the combined output of 843 horsepower, indicating nothing but positive things from this new electrified world.
It is important to note, however, that using a motor to augment a V8 engine's power and having the gasoline version completely removed are two different methods altogether for any AMG® rider. We must remember that this brand is known for providing top-notch performance and ear-popping engines and exhausts.
Other automakers such as Tesla and Porsche had already shown what they're made of when it comes to making electric powertrains, and have also since tested them on the road, as well as on the track. However,  in spite of their accomplishments, they simply can't touch the impassioned feeling as the sound of a V8 by itself.
The question then becomes how Mercedes-Benz AMG® will overcome this obstacle? The short answer is that they likely won't, and the long one is that they won't even have to in the first place. Eventually, the time will come when no other car maker is offering gas-powered vehicles, in which case, even discussing the engine sound will become an irrelevant point. Naturally, there will be a different focal point, and all AMG® has to make certain is that they deliver on whatever is the next up and coming trend.
What is quite apparent is that AMG® isn't making light of the progress of electric vehicles. According to a recent discussion with British publication Top Gear, Mercedes-Benz Cars Chief Operating Officer (COO), Markus Schäfer, commented about the plans regarding the brand's future picking out one body style in particular.
"When you think about AMG® and turning AMG® into an electric brand, we will definitely think about a cabriolet as well," Schäfer said. "We have to put our thinking caps on and engineer an EV in the form of a roadster," he continued, stressing the challenges of creating an open-top EV along with the low market demand for convertibles as a whole. 
One thing that's for sure, if Mercedes-Benz AMG® does, in fact, release a cabriolet sports car, it will be virtually unbeatable in the market game with other manufacturers, with only Tesla's Roadster acting as a worthy competitor. Now we are left to wonder which of these two will make it first to the market. While at first glance, it may appear that Tesla is way ahead of the German automaker, they are also known to push back new releases, so from that viewpoint, these companies have reached a tie for the moment.
John Sisson Mercedes
No matter what style of car that you choose, if it's from Mercedes-Benz, you're almost guaranteed to have incredible performance. John Sisson Motors has a great deal of cars to choose from the brand, including those featuring incredible powertrains. Simply view our online new car inventory, and once you find something you're interested in, chat with a representative for further assistance.
Photo Source/Copyright: Mercedes-Benz Media Newsroom USA
*European Images Shown