Mercedes-Benz Shows Its Green Side As The eSprinter Goes Into Production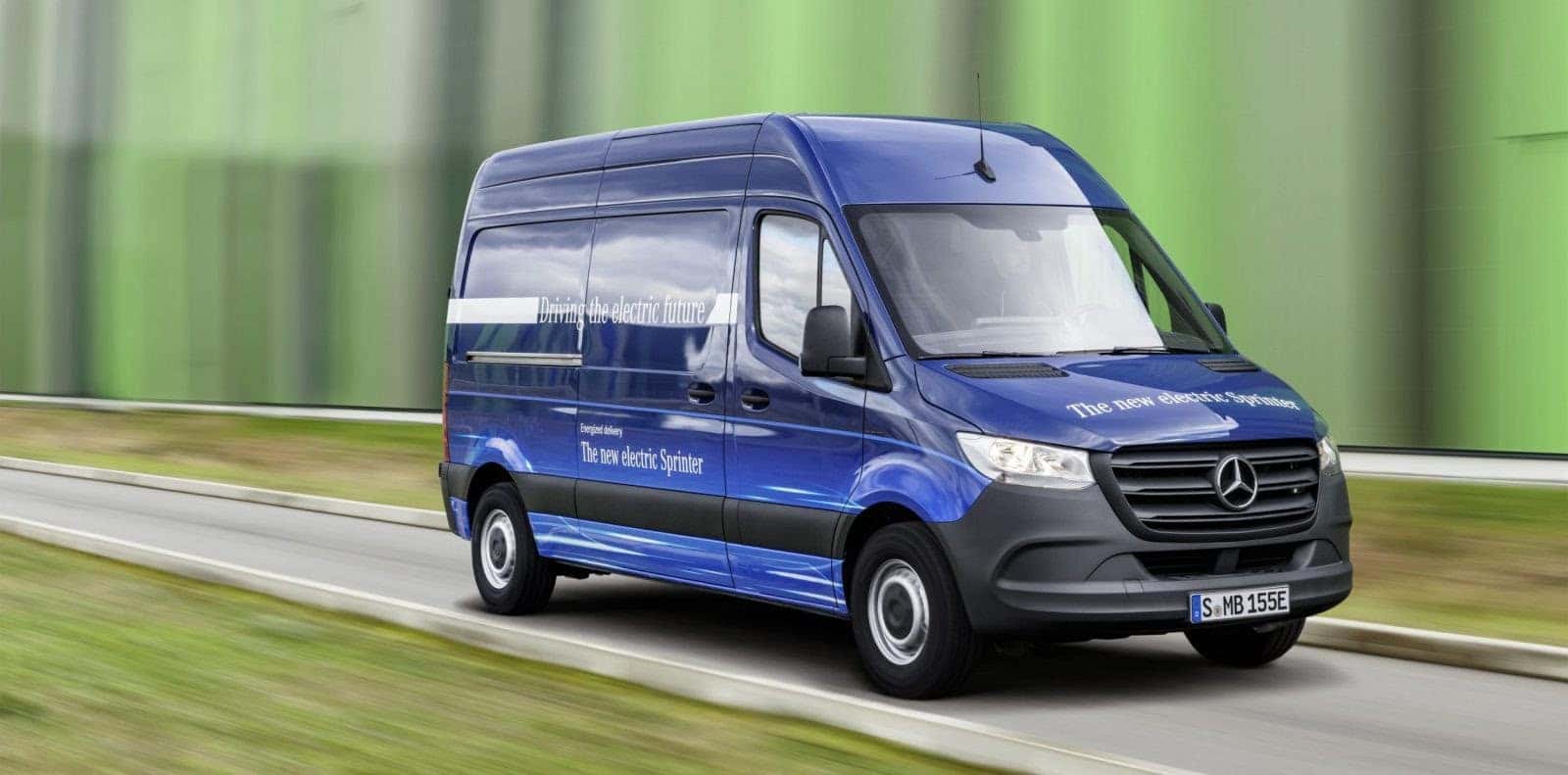 In Dusseldorf, Mercedes-Benz has begun the production of the eSprinter from its automobile manufacturing plant. Since 1962, Mercedes has built its widely successful vans in Dusseldorf, Germany. Thereafter, more than 4.6 million automobiles have been produced. Production of the newest Sprinter has taken place since 2018 and has more than 200,000 units that have already left the assembly line.
Following up on the production of the new eSprinter, Mercedes-Benz invested a whopping 330 million euros in the technical expansion of manufacturing in recent years. Production facilities were also designed so that both conventionally powered and electric vehicles can be constructed on a common production line.
Since the plan to build the new Sprinter, the Dusseldorf plant has "continually developed to become […] the leading Sprinter plant worldwide and to serve as a benchmark for the other locations," according to the Group's communication. Up to now, more than 2,400 employees have already been trained in the handling and assembly of high-voltage technologies. 
The electric eSprinter is expected to cover a range of use in urban mobility. It was initially offered as a panel van with high roof and an acceptable gross weight of 3,500 kilograms. The maximum loading volume is 10.5 m3, which is the same for the Sprinter with a combustion engine. In a similar fashion to the entry-level diesel engine, the eSprinter's electric drive moves the front wheels with an output of 85 kW and torque up to 300 N.m.
Battery
The malleable payload and battery concept grants adaption to singular needs for practical use as the customer can decipher between three or four battery units. The range is at an estimated 168 kilometers (104 miles) with a maximum payload of 891 kg and is equipped with a battery capacity of 55 kWh.
A second battery option is taken into consideration for other priorities in the use of parameters: three as opposed to four battery units with a capacity of 35 kWh permit a range of roughly 115 kilometers (71.5 miles). In turn, the maximum payload expands by roughly 140 to relatively 10140 kg.
The fast-charging system gives more flexibility as 80% of the battery charge can be restored in just 30 minutes. Additionally, the maximum speed can be configured depending on the particular task; the top speed can be set at 80 km/h, 100 km/h or even a high range at 120 km/h.
Green Production Strategy
Several measures have taken place as part of the Mercedes-Benz green production plan. The energy purchased at the Dusseldorf plant has been consistently switching to green energy, including 2022 electric power that is to be extracted from 100% renewable sources only.
Additionally, the CO2 balance sheet of transportation within the plant is also being dealt with. At this present time, new mobility systems like on-demand plant shuttles, are being integrated. Moreover, since 2012, the plant has gone paperless and is gradually relying on automatically guided fuel-cell vehicles. 
2020 Mercedes-Benz GLC
Staying on the topic of electric-powered vehicles, Mercedez-Benz offers a one of a kind EV vehicle that has a wide range of features, is "fuel-efficient", and won't hurt your wallet too much.
Features 

This high-powered GLC has a range of features that cover entertainment, safety and overall comfort. Two great systems include the Dynamic Select and the 10.3-Inch Infotainment system.

The Dynamic Select system has 5 different driving modes, each varying in throttle response as well as steering and shift points. The Infotainment Screen has various modes of control like the console-mounted touchpad,  voice activation (other options include gesture activation and steering-wheel-mounted controls). The MBUX and smartphone integration also make the system easy to operate.

Standard features include the power-adjustable driver's seat with memory settings, Apple CarPlay and Android Auto, dual-zone automatic climate control, rain-sensing/heated wipers, self-dimming mirrors, forward-collision mitigation, Crosswind Assist, and power-folding rear seats.

Engine and Cost

The GLC 300 is powered in an all-new turbocharged 2.0-liter 4-cylinder engine with 255 horsepower. It also has a 9-speed automatic transmission that sparks energy to either the rear wheels with the default setup or four wheels when the 4MATIC® system is installed.

It's recommended to get the 2020 Mercedes-Benz GLC, which has an MSRP of $43,495, (plus destination fee); The AWD is another $2,000. Standard features include 14-way-power drivers memory seats, a 10.3-inch infotainment screen, Apple CarPlay/Android Auto, Forward-collision mitigation, and Rain-sensing & heated wipers.
For more information on the dynamic 2020 GLC vehicle can visit John Sisson Motors and view our online new car inventory, then chat with a representative for more information.
Photo Source/Copyright: electrek
*European images shown