Mercedes-Benz Showcases Their EV Technologies For Innovation and Technology Day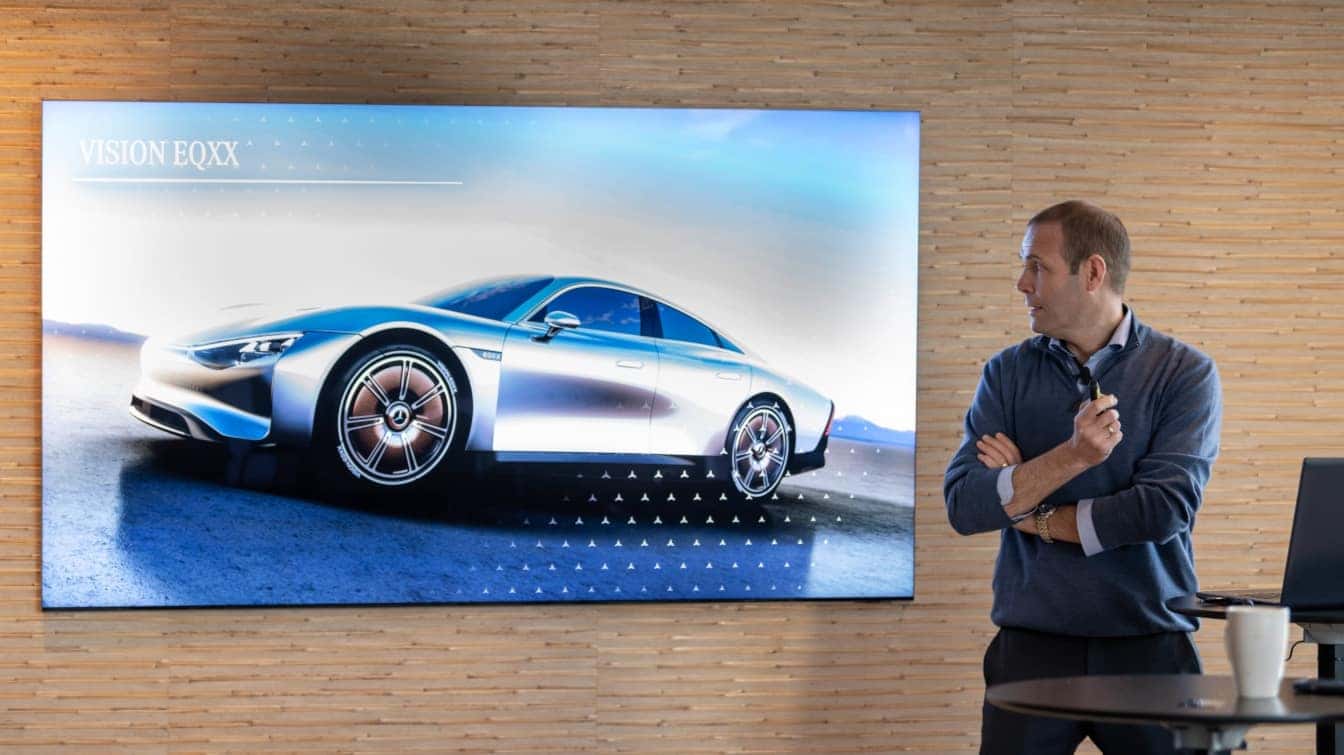 This week, we discussed Mercedes-Benz showcasing their Drive Piolet Assist feature during an in Los Angeles, but that wasn't all that they chose to showcase in the City of Angels. During an Innovation and Technology Day, the German automaker displayed several things related to EVs such as the VISION EQXX concept, the upcoming EQE sedan, and even Level 2 and Level 3 autonomous driving.
Mercedes-Benz Intelligent Park Technology
As the deluxe carmaker continues to increase its selection of electric cars, with its Mercedes-Benz twist, it's quite certain that there is much effort being put into the development of electric models and self-driving technologies that will aid in maintaining its rank of one of the top brands on the luxury market.
As previously mentioned, one of these autonomous showcases included the Intelligent Park Technology developed while partnering with Bosch. The live demonstration of the automated valet parking allowed onlookers to get a close look at the EQS maneuvering its way around the garage and parking itself without any interference from a driver.
The company didn't just stop there, as there were many other excitements worth showing off…
The VISION EQXX Concept
The all-day event in L.A. involved Mercedes-Benz's VISION EQXX Concept EV was on full display, already receiving an official unveiling this year in January, one year after its first announcement.
While we didn't necessarily learn anything new about the concept, onlookers were still able to get the opportunity to learn more about abstruse details of the overall design process from the company. However, it will be interesting to eventually see the actual technologies that will be included in the EQXX once it finally reaches the production stage. Team members of Mercedes-Benz revealed some but not everything.
One cool feature was the electric VISION's navigation system, which was constructed using a gaming engine, along with a 3D navigational environment made with another company. With the combination of more energy-efficient pixels and an AI system that can create playlists and navigate owners on routes in their destination, the future appears quite intuitive for those wanting to hop on the Mercedes-Benz train.
Looking forward, the car manufacturer will its only drivable VISION EQXX model on a journey accounting for 1,000 miles, specifically from Germany to the South of France. The purpose is to showcase its range, especially its 95% battery efficiency including the pack and tires. The company also said that the electric drivetrain and battery in the concept will be present in their next-generation MMA EV platform.
The current platform of Mercedes-Benz is dubbed the EVA2, which supports upcoming electrics such as the EQE.
John Sisson Mercedes
While the company may have ways to go for its VISION concept, it's very close to fully implementing its Intelligent Park Technology in the Mercedes-Benz EQS flagship. If you're interested in purchasing this model, be sure to do it John Sisson Motors. We carry a wide range of vehicles from the brand in various shapes and sizes.
Those who are interested in any of our models can simply view our online new car inventory and chat with a representative for further information and assistance.
Photo Source/Copyright: Daimler Media