Mercedes-Benz Runs Circles Around Its Competitors With Its 56-Inch "Hyperscreen" Display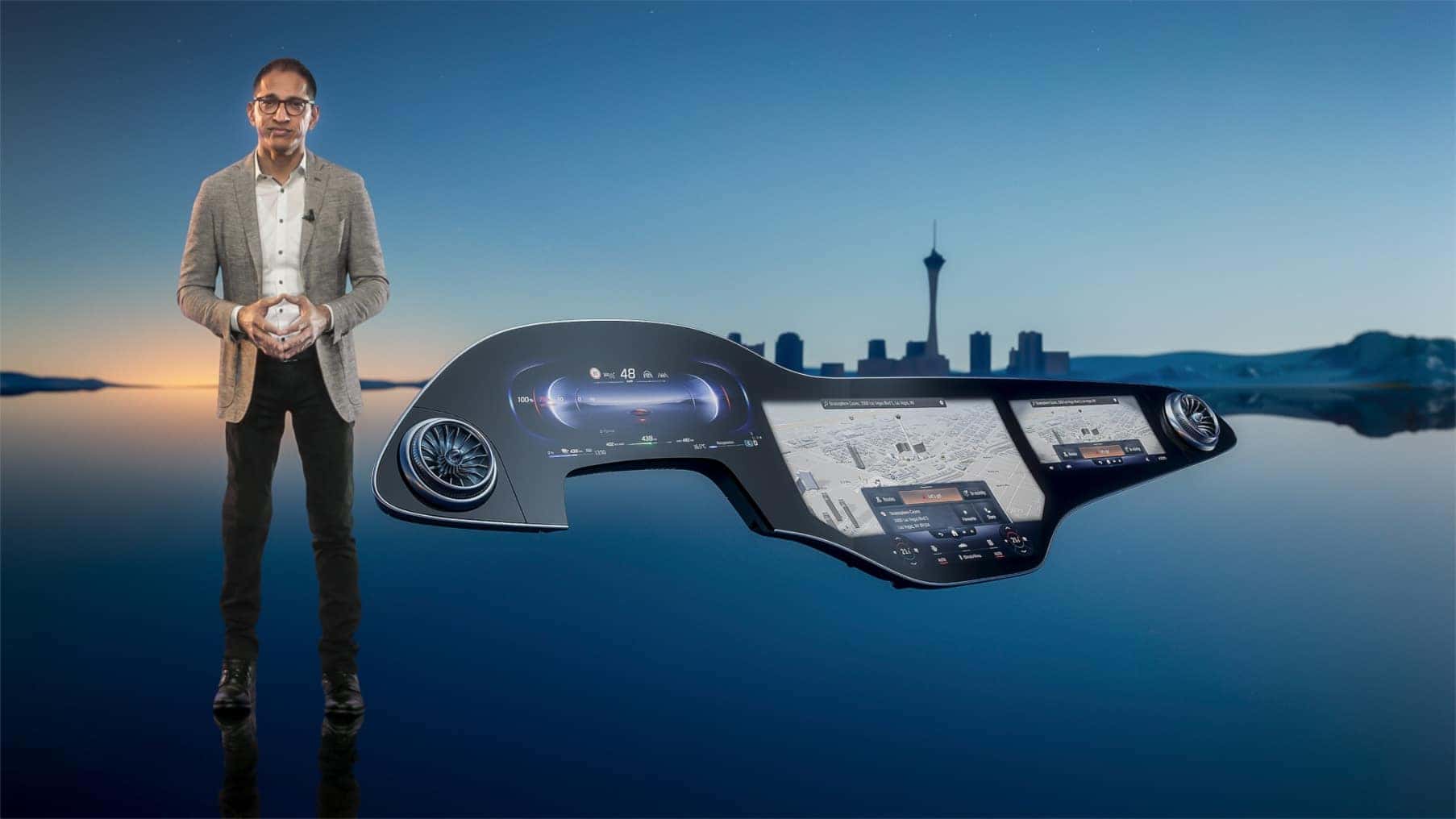 The Herculean "Hyperscreen"
The luxury German automaker, Mercedes-Benz is back at it again with its state-of-the-art technologies, once again taking the "Go Big or Go Home" approach literally. The company recently revealed its monstrous size 56-inch display, appropriately dubbed "Hyperscreen". This touchscreen will serve as the focal point of the Mercedes-Benz MBUX infotainment system, which completely does away with physical buttons in preference to a full-on digital approach.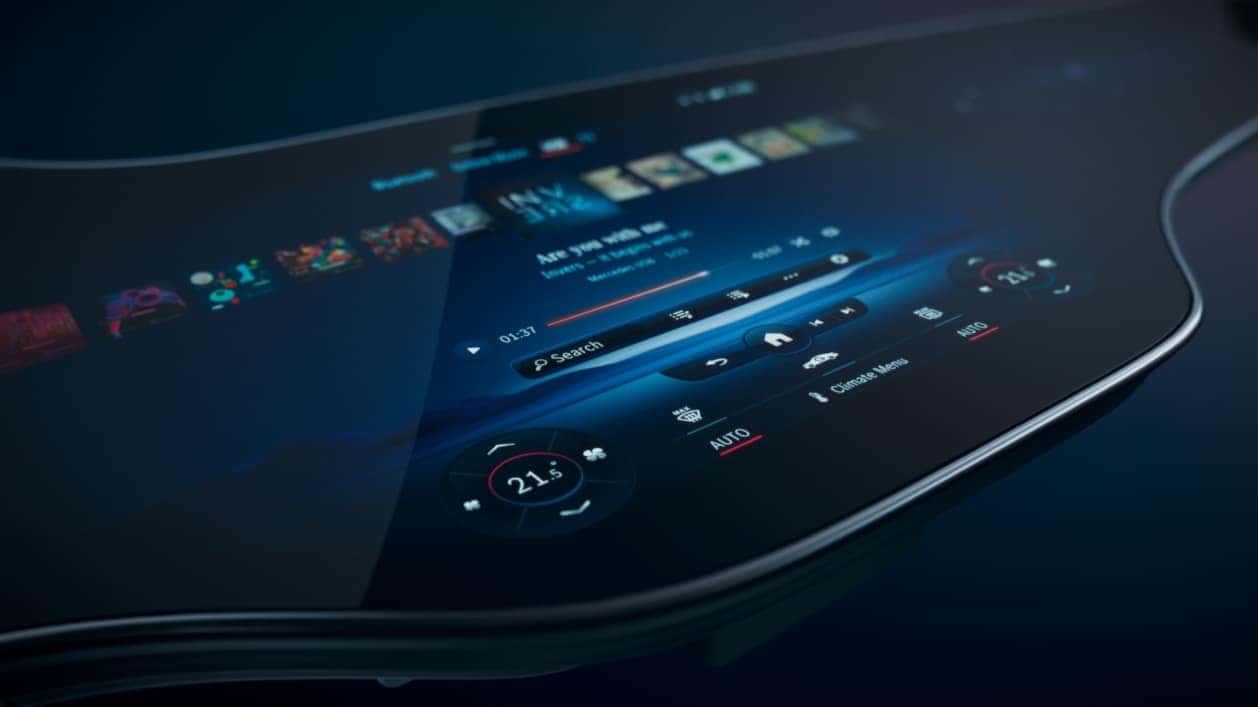 Just to be clear, the Hyperscreen isn't simply one big sheet of glass, but rather various displays fixed (rather neatly) into the entire dashboard. As one can see from the images, it appears that there are three screens in total, encompassing that of an instrument cluster, an infotainment screen, an extra screen that the passenger can use.
This gigantic screen will make its first appearance in the EQS luxury electric sedan, which will likely go into production late this year. Another new feature set to make an appearance is something the automaker calls "zero layers." This technology is designed to give a personalized experience based on the habits of the driver. For example, if the driver frequently calls a particular friend at the same time after work, eventually that driver will be asked if they would like to make a call to that favored person around the corresponding time.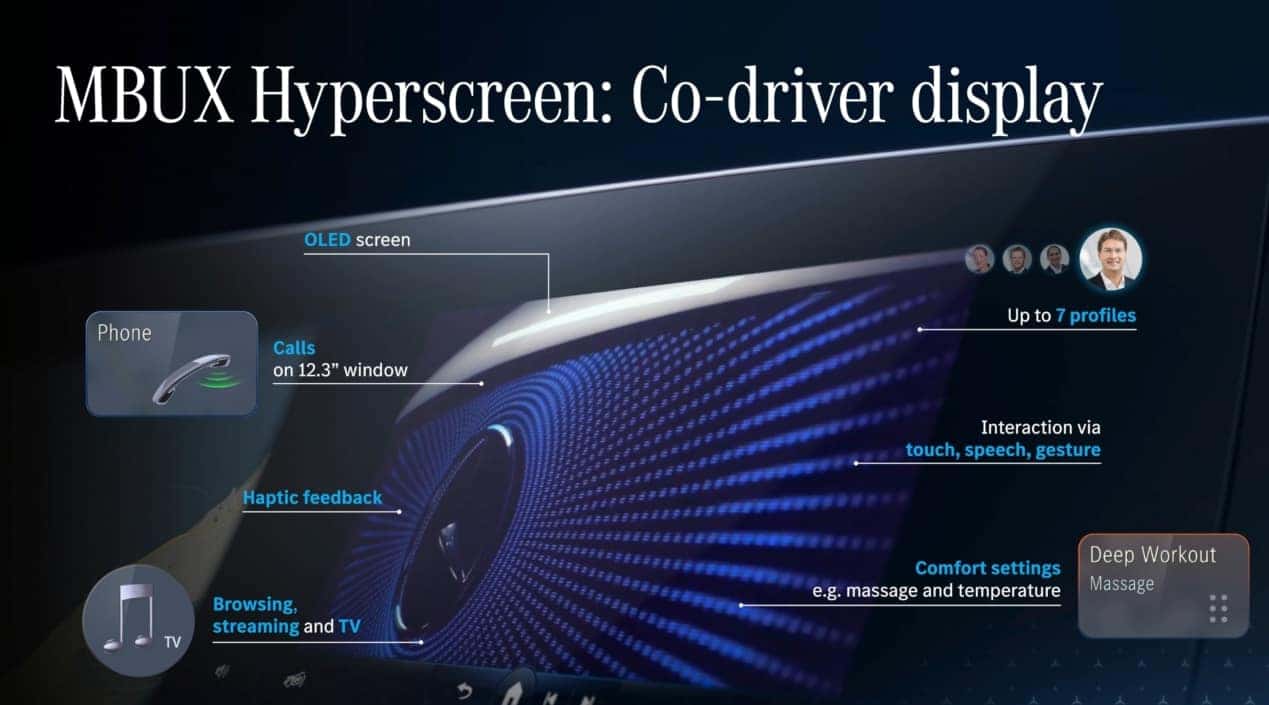 Mercedes-Benz loyalists shouldn't expect to see the big and bad Hyperscreen likely until next year, as it won't make an appearance in production vehicles until late 2021. On the flip side, the newest MBUX will be included in the fresh off the press S-Class. This developed infotainment system will allow drivers to determine their own preference involving interior lighting color, radio station, seat settings, and more. A standard feature will be a fingerprint scanner in the main touchscreen as well as voice recognition, there is also a pin setting. One can even select a version of the car that has cameras, which would enable face recognition.
The recent trend of automakers, specifically luxury ones, is increasing the size and capabilities of interior technologies. For instance, the 2021 Cadillac Escalade has a rather impressive 14.2-inch touchscreen, only to then outrank itself with the upcoming electric Cadillac Lyriq SUV and its 33-inch screen. Other brands like Ram and Tesla are also setting the bar of how to bring an avant-garde style to the cabin, and Mercedes-Benz seems determined to go well beyond this expectation.
There are some critics that worry that the emphasis on these technologies will only increase the number of distractions to the driver. In fact, a recent study by AAA (American Automobile Association) revealed that newer cars that have these digital infotainment systems have some level of fault of the increased risk of accidents, even more so for older drivers.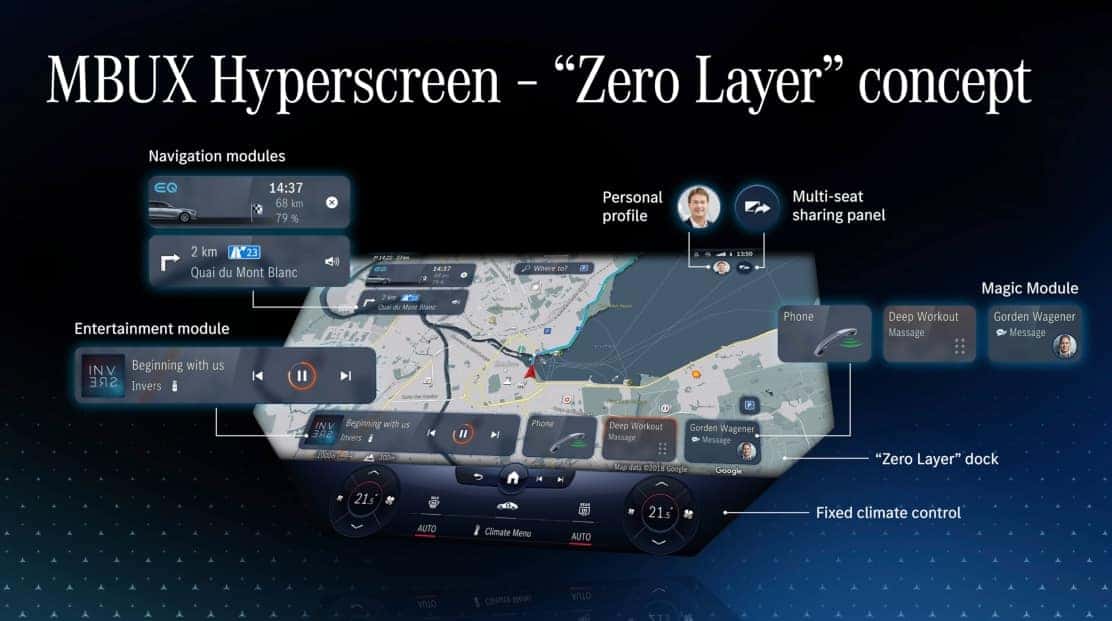 Alternatively, Mercedes-Benz claims that its zero layer feature should take care of this problem. "The goal was a concept without distraction of the driver or creating complicated operation," Sajjad Khan, Member of the Board of Management of Mercedes-Benz AG and CTO on the new MBUX generation, said in a press release. "We didn't want to build the biggest screen ever in a car. Instead, we have developed special screens with a perfect ratio of size and functionality for maximum user-friendliness."
John Sisson Motors
When the time finally comes to purchase your spanking new EQS sedan, be sure to do it at John Sisson Motors. We have a wide range of Mercedes-Benz models that are technologically advanced and has a drive that is highly competent. Those who are interested in any of our vehicles can simply view our online new car inventory and chat with a representative for further assistance.
Photo Source/Copyright: Daimler Media