Mercedes-Benz Remains The Main Man For Luxury Brands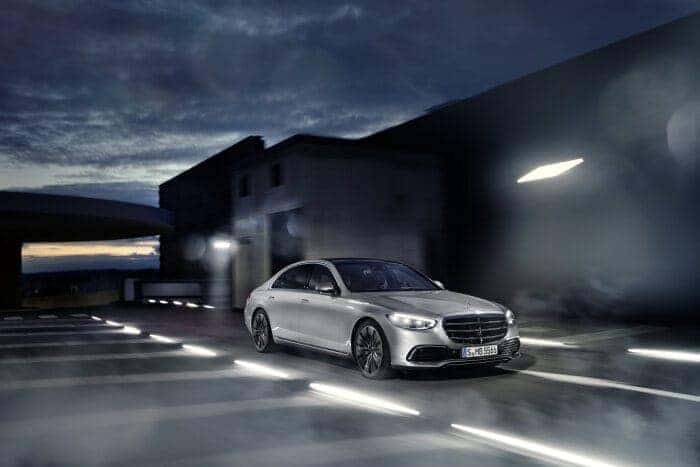 When it comes to self-indulgence, the Mercedes-Benz S-Class assuredly allows buyers to live the high-life. It is a textbook definition of originality and creativity when it comes to its technologies as well as design features. In a similar fashion, one shouldn't be taken aback by the fact this German automaker has gained the top spot of rankings regarding car brands for luxury vehicles. There are extensive studies focusing on this matter, but the main one is from the creditable Interbrand company, a North American established brand consultancy that evaluates the best global brands, also encompassing those in the automotive industry. Drew upon the rankings of Interbrand, Mercedes-Benz was deemed the most valuable luxury brand and for the fourth year in a row.
Foreseeably, BMW shows itself to be Mercedes's main rival, and with even more new luxury models appearing left and right, the Munich-headquartered brand may be able to improve its current standing of 11th place by next year. In spite of this, Mercedes is still in the 8th spot for 2020 and is the only European brand ranked in the top ten even with having to cough up billions in fines for an emission scandal. Meanwhile, BMW persists in using complex niches and outselling Mercedes, the S-Class famous company shifts its approach by simplifying its offerings for its models and seeks to cut down costs. Whether or not one is familiar with running a car company, this tactic appears much more sound than BMW's. Moreover, the only other car brands ranked in the top Toyota in seventh and Honda still holding for dear life in last place. 
It's quite probable that Mercedes will raise its automotive fist as they lead the way owing to its high-quality products and the esteemed reputation of their brand. They are reasonably pleased with their standing. Bettina Fetzer, vice president of marketing at Mercedes-Benz AG, says: "The key to our success is our brand's consistent focus on the needs of the customer, for whom we create extraordinary product and brand experiences using a wide range of digital and physical formats."
As stated by Interbrand, the Mercedes company has an estimated worth of 49.268 billion dollars, and even though this is only a sliver of what companies like Apple and Amazon are worth, it just proves that by consistent freshening and perfecting your products are vital to the success of car brands.
John Sisson Motors
At our dealership, we currently have the luxurious 2020 E-Cass, 2020 S-Class, and 2020 AMG® GT Mercedes-Benz vehicles in our possession. With these particular models, you have not just the option to go crazy with the number of styling options, but also tech features such as Magic Sky sunroof headlights with Swarovski crystals, wireless-device charging for the rear of the cabin, rear-seat refrigerator, heated armrests/steering wheel, and a head-up display (commonly found on the S-Class). That's not even including the remarkable ride you'll experience with our all-wheel-drive, which are featured on all three of these models.
Every one of these fun goodies are accessible to you at John Sisson Motors. Those who are interested in any of our Mercedes-Benz vehicles can simply view our online new car inventory. Once you find something that feeds your fancy, simply chat with one of our representatives virtually for further assistance.
Photo Source/Copyright: Daimler Media
*European Images Shown