Mercedes-Benz Making Big Promises For The Production Of Its Electric Cars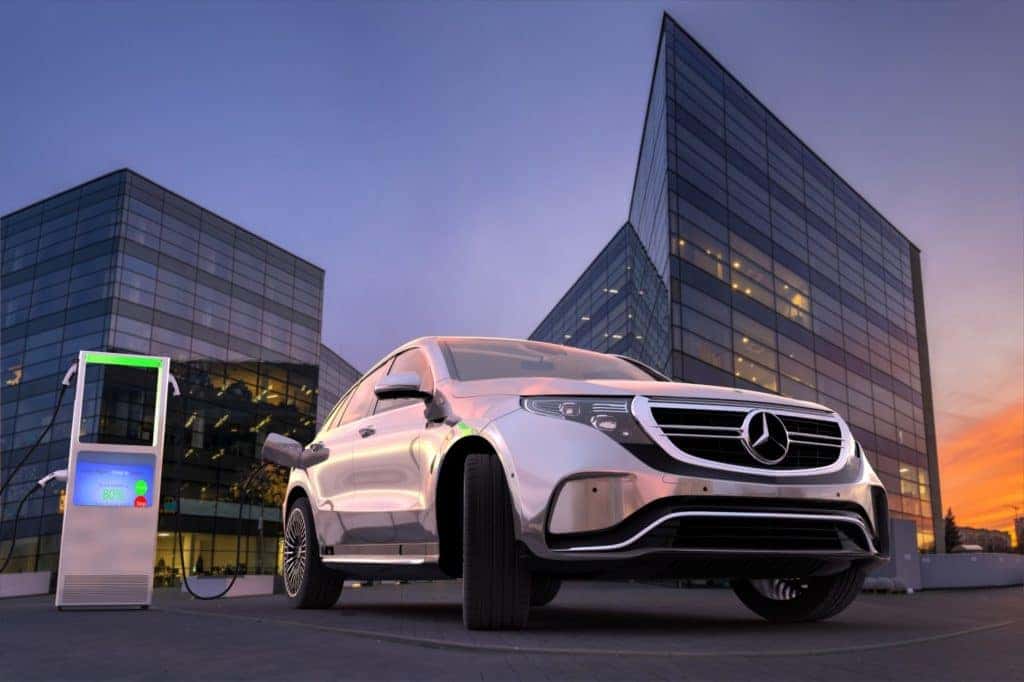 The famous luxury automobile company, Mercedes-Benz is aspiring to make 50,000 electric vehicles in the remaining months of this year, and they've finally provided more specifics on how they intend to stock these vehicles with batteries.
In a recent press release, parent company Daimler said they wanted to form a "global network" of nine battery-making factories at seven sites in Europe, North America, and Asia, chiefly overseen by battery-making subsidiary Deutsche Accumotive.
Mercedes is financing more than 1 billion euros ($1.1 billion) to back this buildout.
Presently, Accumotive makes batteries for Mercedes EVs, plug-in hybrids, and 48-volt mild hybrids at Kamenz, in the German state of Saxony. Already, this placed made more than half a million batteries, and will also function as an example for other battery factories, as stated by Daimler.
Daimler also revealed before that they were progressing towards carbon-neutral production of batteries, and asserts that a second factory kicked off at the Kamenz center two years ago with that objective in mind. The factory is charged by a mixture of geothermal energy and 2-megawatt photovoltaic solar array, also claimed by the company.
It's been rumored that the luxury brand is currently having problems with their supplies when it comes to its batteries, however, Mercedes has continued to maintain that it intends to manufacture 50,000 electric cars by this year. On the other hand, Mercedes already has a history of delays when it comes to North America, especially with the launch of their EQC electric SUV until next year, choosing to focus on their beloved European markets.
The company is aiming to have 5 models that are fully electric and 20 plug-in hybrids in production internationally, by the end of 2020. They also want to add five more electric models within a few years. By 2030, Mercedes predicts that electric vehicles and plug-in hybrids to comprise more than half of its sales for passenger cars.
Top executives at global cell biology company, R&D gave confirmation that Mercedes has a cautious type of method for its use on batteries and overall safety. Jochen Hermann, head of eDrive development at Daimler, already said to automobile blog, Green Car Reports that the company doesn't want to enter in the "range race," as they value safety and dependability first.
Nevertheless, their Mercedes Vision AVTR concept, which was based on the ground-breaking "Avatar" film was revealed at the 2020 Consumer Electronics Show. This equally-ground breaking concept centers on the concept of sustainable battery technology, spotlighting battery chemistries that have not yet been used in cars today.
John Sisson Motors
It's more than likely that we still have ways to go before the market is finally dominated by electric vehicles and sustainable battery technology. In the meantime, John Sisson Motors has a wide range of Mercedes vehicles that are ground-breaking in their own right when it comes to the plethora of features that it has such as the highlighting MBUX (Mercedes-Benz User Experience) infotainment system.
John Sisson also has a diverse selection that is capable of meeting various individual needs, like with the economically friendly Mercedes A-Class or the luxurious and fast Mercedes GT AMG® 63 Coupe. Those who are interested in any of our models can view our online new car inventory and chat virtually with a representative for further assistance.
Photo Source/Copyright: Shutterstock via photographer Mike Mareen