Mercedes-Benz Make Preparations For Their EQ Models With Battery Production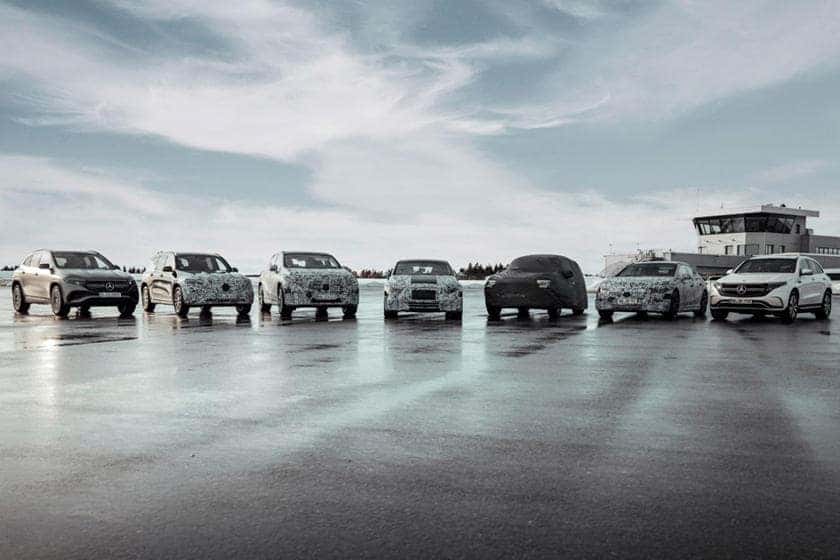 Plans For The EQS and Other EQ Models
The 2022 Mercedes-Benz EQS sedan is the luxury automaker's latest flagship vehicle that is fully-electric and a part of its revolutionary EQ lineup. This vehicle will make its way to dealership lots in just a few weeks to take the automotive world by storm, and perhaps give Tesla a run for their money. In order to make sure that their plans go swimmingly, the carmaker constructed high-performance batteries for the EQS at their plant in Stuttgart-Hedelfingen, Germany, and fixed the production line alongside its transmission production. This allows the process to go faster but also more efficiently. 
These power units will equip the EQS with more than 700 kilometers or 434 miles of range, which is drawn upon the WLTP (Worldwide Harmonised Light Vehicle Test Procedure) testing cycle.
"Our next all-electric model – the luxury sedan EQS – built on a dedicated electric platform is already in the starting blocks. The start of production of its high-performance battery systems in our plant in Stuttgart-Hedelfingen is, therefore, an important milestone", says Markus Schafer, Member of the Board of Management of Daimler AG and Mercedes-Benz AG, and Mercedes-Benz Cars COO. "As part of the transformation of our company and our products, we are significantly expanding our battery competencies across the entire value chain. Thereby we continue to make efforts to help the next generation of batteries achieve a breakthrough even faster."
In conjunction with the production of its batteries, the automaker used its all-knowing wisdom at the Mercedes-Benz Drive Systems Campus located in Unterturkheim, Germany. There, the manufacturer will bear research and development on cell technologies, involving an investment worth three million dollars for this objective.
Furthermore, the batteries made in the German plant aren't monogamous to the EQS, as they will also partner up with the EQE, and do not belong to the company's batteries that have been dubbed as "catastrophic" in their effectiveness. Mercedes-Benz aims to increase its global shares for EVs by close to 13 percent by bringing forth various new EQ-branded products. Before we reach 2022, the automaker will showcase five new EV models, encompassing the EQB, EQE, EQS, EQE SUV, and EQS SUV. These cars will be sold in company with restyled plug-in hybrids, like the C-Class and S-Class, that all offer near to 100 kilometers or 62 miles of electrified range.
John Sisson Mercedes
When the time finally comes to purchase a Mercedes-Benz EQ model, be sure to do it at John Sisson Motors, we carry a wide range of vehicles from the brand with many different styles and prices. 
For those who simply can't wait for a brand new Mercedes-Benz model, we also carry a wide variety of premium vehicles that are just as sporty and nearly as technologically advanced as the EQ's such as the GT AMG® Roadster or Mercedes Maybach.
Those who are interested in any of our vehicles can simply view our online new car inventory and chat with a representative for further assistance.
Photo Source/Copyright: Daimler Media
*European Images Shown