Mercedes-Benz Includes Comprehensive Insurance Coverage For EV Charging Stations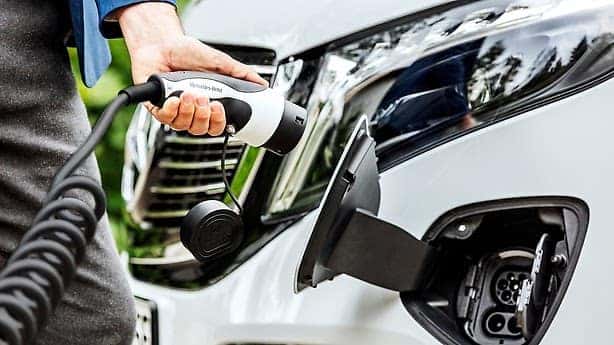 Friday, May 15, Mercedes-Benz revealed that its comprehensive insurance will encompass coverage of home-charging materials, cables, and batteries. This type of protection will include risk coverage up to € 10,000 ($10,900) related to theft, vandalism, "overvoltage damage," short circuits, and even nibbles from animals and pests. 
The Mercedes-Benz press release states:
"Alongside the vehicle and battery, the charging cable is also insured against theft and the wallbox is covered too.
With a new electric protection module, the Mercedes-Benz Bank, with its insurance partner HDI, is offering extensive insurance cover for [plug-in] hybrid and electric vehicles in order to make embarking on and transferring to CO2-neutral mobility as easy as possible for customers."
The virtues for functions relating to batteries are included in the comprehensive insurance contracts for plug-in models and automatically.
Different types of coverage are included in such list for:
Overvoltage damage, rescue costs, fire, towing damage, consequential damage following a short circuit, and following animal bites up to 10,000 euros (about $11,000 in the U.S).

Towing to the nearest charging station if the battery is unintentionally discharged.

Theft and vandalism are included for the Wallbox and the charging cable up to € 2,500 (about $2,700 in the U.S).
It's been over two years prior to Mercedes releasing its Wallbox charger. Their all-electric EQC SUV and EQS sedan are set to be released by next year. However, the exact release date for the market of any of their electric vehicles in North America has still not been revealed.
Benedikt Schell, chairman of the Board of Management of Mercedes-Benz Bank stated:
"With this [insurance] offer, we are covering all customer requirements relating to electric mobility and reinforcing our core business with financing, leasing, and insurance offers. With the new battery protection, we are using an extensive insurance solution to support the launch of hybrid and electric vehicles from the Daimler Group".
However, it is worth noting that that Mercedes does not cover the following:
Damage caused to another person's property in an accident in which the driver is at fault; This will require liability insurance

Injuries or fatalities in an accident in which the driver is responsible; This will also require liability.

Collisions with another vehicle where the driver's vehicle is damaged; Requires Collision coverage.

If the driver owes more than what the vehicle is valued at, and the car is totaled at the time of the accident, Comprehensive coverage only pays for the total value of the car, not what is left on the loan. Alternatively, you can get Gap insurance to cover the difference.
John Sisson Motors
All of these goodies for electric vehicles seem too good to be true but ultimately a bummer for anyone living in the U.S. since Mercedes EVs have yet to be released to that market, but on the bright side, John Sisson Motors has a great deal of Benz models that have high-tech functions and dynamic engine performance. These models cater to the needs of different individuals, such as the A-Class for those who are economically-savvy or the GT Roaster for those who are…speed-savvy. You name it, John Sisson has it! Check out our online new car inventory and chat with an online representative for further assistance.
Photo Source/Copyright: Daimler