Mercedes-Benz Has An Ugly Sweater Party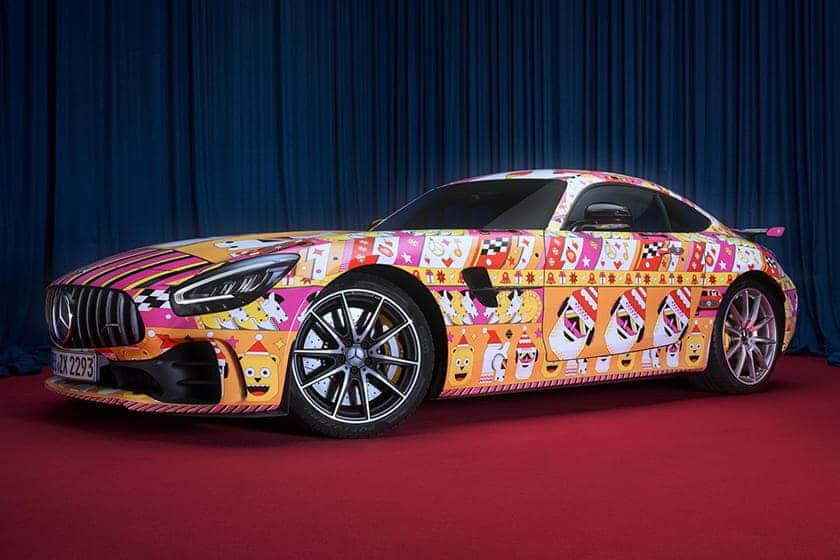 Mercedes-Benz Shows Off Its Festive Side
The year, 2020, has certainly lent us a wild bag of tricks, most of whom say were ones that weren't for our amusement. However, some car companies are hoping to bring us a little cheer for the holidays and remind us all what Christmas is truly about…CARS. Specifically, fast-paced and ready to knock your socks off Mercedes-Benz vehicles. The luxury German automotive company is just one of many car manufacturers who are using this national day of observance as part of their marketing scheme. However, Mercedes-Benz and Mercedes-AMG® are using their innovative skills to bring a bit more festiveness to their sportiest and premier vehicles like the G-Class Wagon and Mercedes-AMG® GT. Models like these have been wrapped in the traditional ugly Christmas sweater design and bringing out the inner car lover in everyone.
The concept of the ugly Christmas sweater mainly gets its origins from sweaters from the 1980s and from prominent television figures wearing them on Christmas specials like Gyles Brandreth and Timmy Mallett. However, during the 1990s and 2000s, it turned into a gag gift. Then, around the early 2010's we saw a reassurance in these sweaters for their unusual design and patterns, thus becoming a relatively new tradition. If you also look at the history of Mercedes-Benz, you'll see that they constantly reach for new and inventive ways to look at things, both in their styling and performance.
The posh car maker recently posted a decked out G Wagon and AMG® GT to its social media platforms, but this isn't the first time that Mercedes-Benz has shown its sense of humor. Around June, the company released its Crash Tales series on YouTube, funny shorts that essentially follow a day in the life of two crash dummies named Tommy and Fred. Not only did the automaker use this opportunity to showcase its comedic talents but it gave the opportunity to hint slightly about the cars featured in those videos.
Moving back to those automotive sweaters, the off-roading G-Class car was wrapped in a green and red Christmas-themed design, while bad boy AMG® GT was totally geeked out in a zany pink, white red, and orange color palette and had Father Christmas sporting a red beanie with some funky 1980's glasses.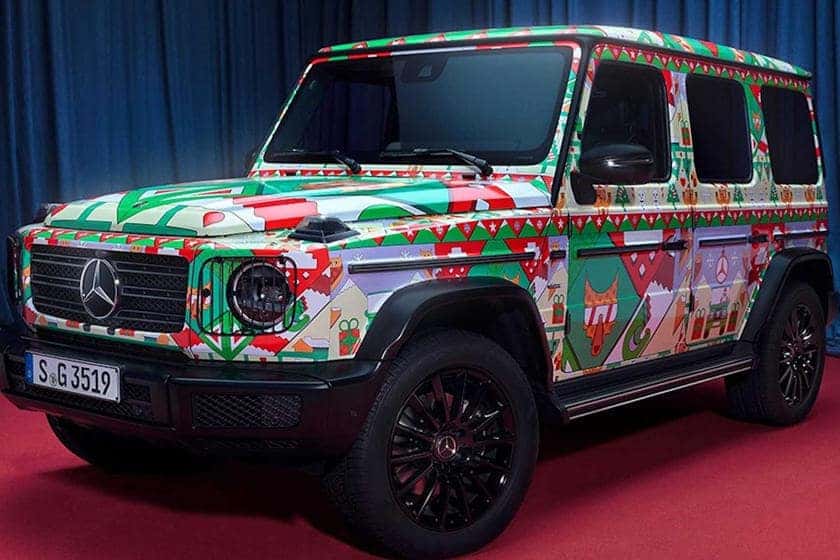 Mercedes-Benz hasn't confirmed just yet whether their customers would even be able to purchase any of these "ugly" cars, but more than likely, it's just for show. The company's posts on their social media pages merely said a warm message to us saying to "#TheGreatestGift of all is health. So happy, healthy holidays for everyone (incl. Santa Claus)." The automaker also said that it would release more of these snazzy designs in the next few weeks. 
John Sisson Motors
If you really want into the Christmas spirit why not purchase one or both of the featured holiday-themed models. While the designs themselves may not be up for sale, its amazing performance that you know and love by Mercedes-Benz always is.
John Sisson Motors carries a wide range of Mercedes-Benz vehicles like their G-Class Wagons and AMG® cars. Those who are interested in any of our models can simply view our online new car inventory and chat with a representative for further assistance.
Photo Source/Copyright: Mercedes-Benz
*European Images Shown