Mercedes-Benz Gains A Significant Increase In Its Plug-In Car Sales In Q1 2021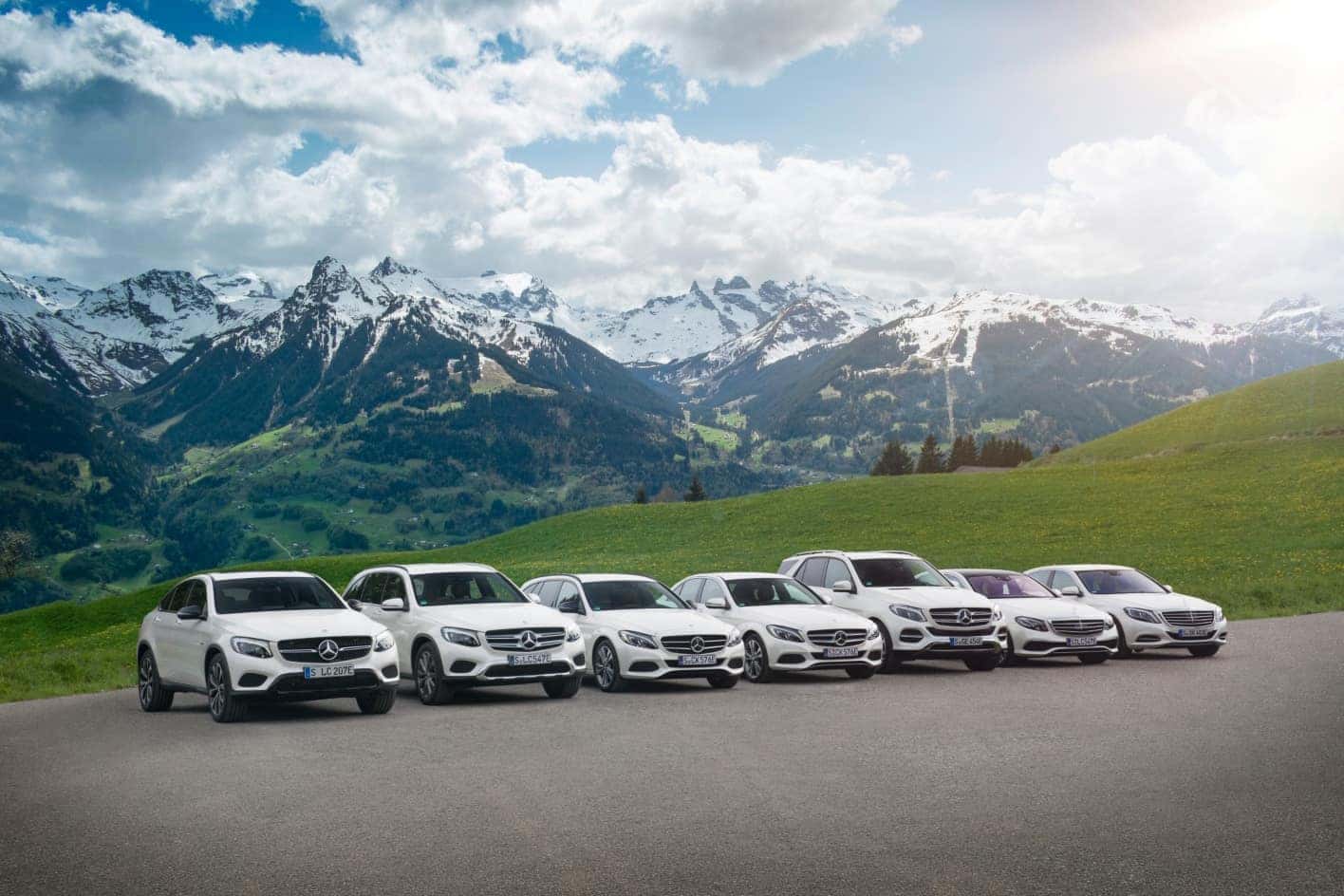 Successful Sales
Sales reports for the premium German automaker, Mercedes-Benz, regarding its passenger cars and smart brands, along with its Mercedes-Benz Vans, are showing exceptional results for the second quarter and the first half of this year.
Unmistakably, the sale figures of everything raised compared to the more lackluster figures of 2020.
Mercedes-Benz Cars: 591,725 in Q2 (up 28%) and 1,182,724 YTD (up 25%)

Mercedes-Benz: 581,201 in Q2 (up 27%) and 1,162,471 YTD (up 24%)

smart: 10,524 in Q2 (up 148%) and 20,253 YTD (up 100%)

Mercedes-Benz Vans: 84,190 in Q2 (up 37%) and 160,518 YTD (up 27%)

Total: 675,915 in Q2 (up 29%) and 1,343,242 YTD (up 25%)
Given the significant push of Mercedes-Benz and many other automakers in recent years, the most interesting sales figures are respective to their plug-ins and (as you can see below) the results are better than we could have imagined. With around  121,500 plug-ins, specifically 82,500 plug-in hybrids and 39,000 all-electric cars in the beginning half of 2021 (an increase of 305% year-over-year) and around 3,600 electric vans.
Seeing how 59,000 plug-in cars in Q1 2021, Q2 improved a bit in its numbers with about 62,500 units.
"Deliveries of plug-in hybrids and all-electric cars more than quadrupled in just six months, reaching 121,500 units (+305.0%). In total, the xEVs made up 10.3% of total Mercedes-Benz Cars sales in the first half of 2021. Around 39,000 all-electric vehicles were delivered from January to June (+291.4%), including more than 19,000 units (+469.4%) of the EQA, EQC and EQV models"
Here are some particulars regarding cars, BEVs, PHEVs, and more that were estimated by car blog, Inside EVs:
Mercedes-Benz

Cars: around 62,500 in Q2 and about 121,500 YTD (up 305%) and 10.3% of the total volume

BEVs: 23,000 in Q2 and 39,000 YTD (up 291%), (incl. over 19,000 EQA, EQC and EQV) 

PHEVs: 39,500 in Q2 and 82,500 YTD (up 313%)

Mercedes-Benz: likely about 52,000 (12,500 BEVs/39,500 PHEVs) in Q2 and 101,000 (over 19,000 BEVs/82,500 PHEVs) YTD

smart: It's assumed that nearly all of 10,524 in Q2 (up 148%) and 20,253 YTD (up 100%) were fully-electric

Mercedes-Benz Vans: over 2,400 in Q2 and more than 3,600 YTD  
According to these numbers, most of the sales from plug-ins are still plug-in hybrids, however, the position of BEVs expanded.
As maintained by the luxury German automaker, the input regarding additional EQ models (specially EQS and EQT is also very confident.
Britta Seeger, Member of the Board of Management of Daimler AG and Mercedes‑Benz AG responsible for Marketing and Sales stated:
"The positive feedback we received about the EQS following its world premiere and our strong EV sales momentum is proof that Mercedes-EQ is just at the beginning of its electric success story"
Marcus Breitschwerdt, Head of Mercedes-Benz Vans commented:
"We are successfully implementing our strategy in line with our aim of establishing a leadership position for Vans in the field of electro-mobility. Sales of more than 2,400 electrified vans in the second quarter helped to underline this goal. In May, we presented the concept EQT which met with very positive feedback from media and customers. Our future generation of small vans will complete our electric product range in 2022."
John Sisson Mercedes
If you want to get in on the incredible EV action, then check out our online new car inventory at John Sisson Motors. We carry a varied selection from the brand, with models that range in a variety of different body types and prices. Those who are interested in any of our vehicles can simply chat with a representative for further assistance.
Photo Source/Copyright: Daimler Media