Mercedes-Benz Eco-Friendly EQXX Concept Proves That It's Tough In Providing Range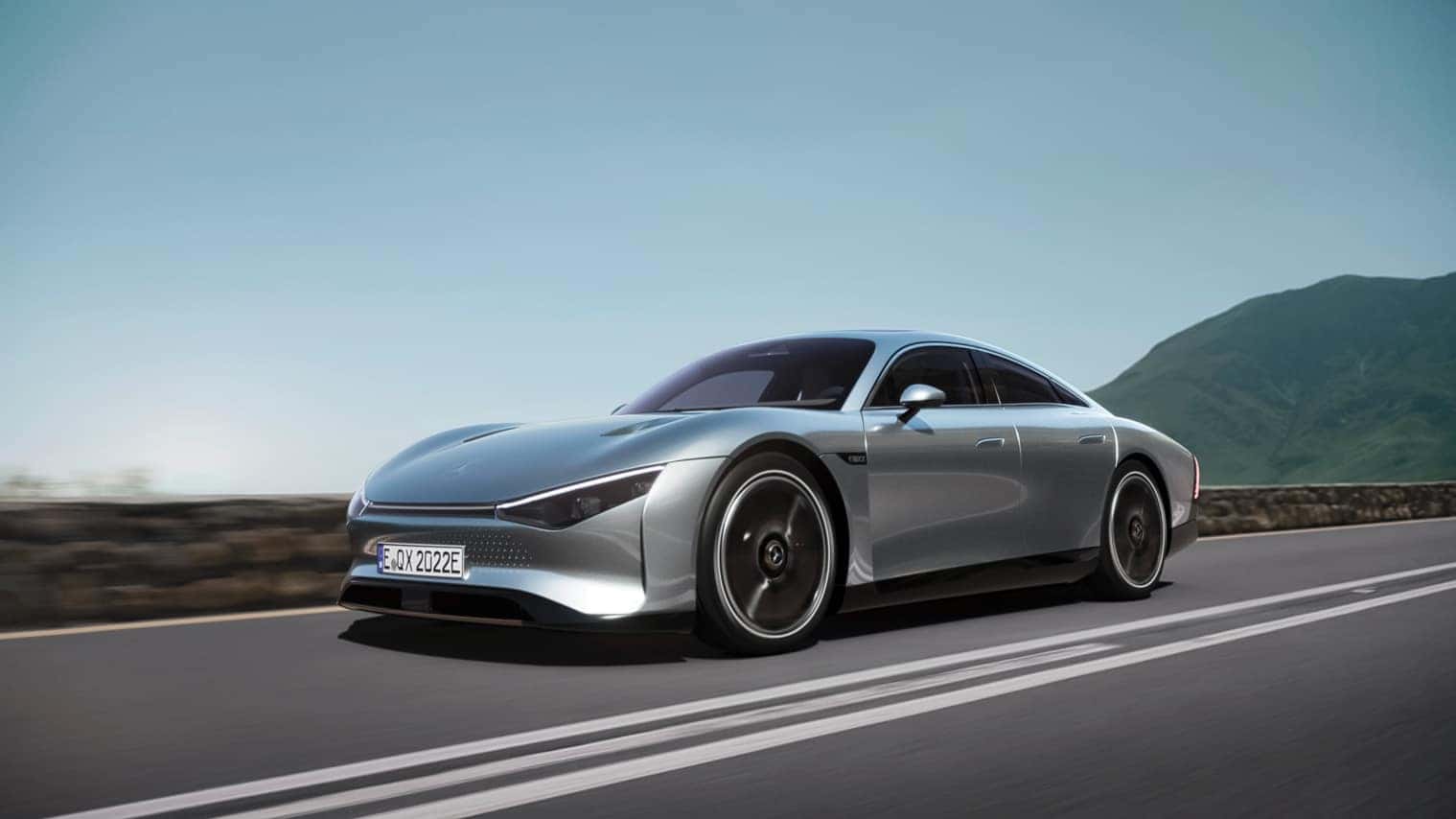 The EQXX Concept Has 620 Miles Of Range
Mercedes-Benz revealed its new fully electric concept car, the EQXX, which the automaker says can drive 620 miles on just one charge. This modernistic luxury car is constructed from a slew of recycled and sustainable materials such as mushroom fibers and ground-up cacti, along with trash like food scraps.
The range claim from the luxury automaker derives from computer-simulated testing rather than actual driving. According to the EPA (Environmental Protection Agency), if Mercedes-Benz estimates are indeed factual, the EQXX would be able to reach farther on one charge than a Toyota's Prius hybrid can journey on a full tank of gas. The new concept would also travel be able to travel much further than any other electric vehicle that's currently available in North America, according to the EPA.
The German car manufacturer says that they plan on demonstrating the EQXX's range in a driving test this spring.
The company intends for half of its sales to come from electric vehicles by 2025, then by five years beyond that, for the brand to be near "ready to go all electric." Mercedes-Benz even called the EQXX a "technology blueprint for series production."
This 620-ranger also carries out its range with a battery pack that is half the size and 30% lighter than the one stored in the EQS but still stores the same amount of energy, according to the company. Based on European range estimates, driving in the EQXX would provide close to 133 miles of more driving distance than the EQS, and from just a single charge.
The new concept's body also involves a web-type of subframe shaped to have metal only where it's deemed necessary for the integrity of the structure and for crash safety. Thanks to an Israeli startup, the empty spaces in the frame are filled with a material named UBQ. This material is made from landfill waste that may encompass things such as mixed plastics, cardboard, gardening waste, and even diapers. Additionally, solar panels in the roof provide extra energy for things such as air conditioning, lights and the vehicle's touchscreen systems, lessening demands on battery power.
Sustainability doesn't stop there! This EV has plenty of other eco-friendly materials such as the seat cushions, which use a leather-type material composed of mycelium, the underground root-like structures of mushrooms. Another sustainable exchange also uses leather, except this is made from pulverized cactus fibers, and it's used in other places for the cabin. Mercedes-Benz also says that its carpets are made solely out of bamboo fiber.
The interior has a giant touchscreen that reaches entirely across the dashboard. On top of this, portions of the screen dim out on parts that are unused in order to save energy. The voice-control system also has man humanistic expressions with its lifelike voice. 
John Sisson Mercedes
Keep up with the latest on all that Mercedes-Benz has in store for you at John Sisson Motors. We carry a wide range of vehicles from the brand that range in various shapes, sizes, and prices. Simply view our online new car inventory, and once you find something that suits your preference you can chat with one of our representatives for further assistance.
Photo Source/Copyright: Daimler Media