Mercedes-Benz Avatar Concept Update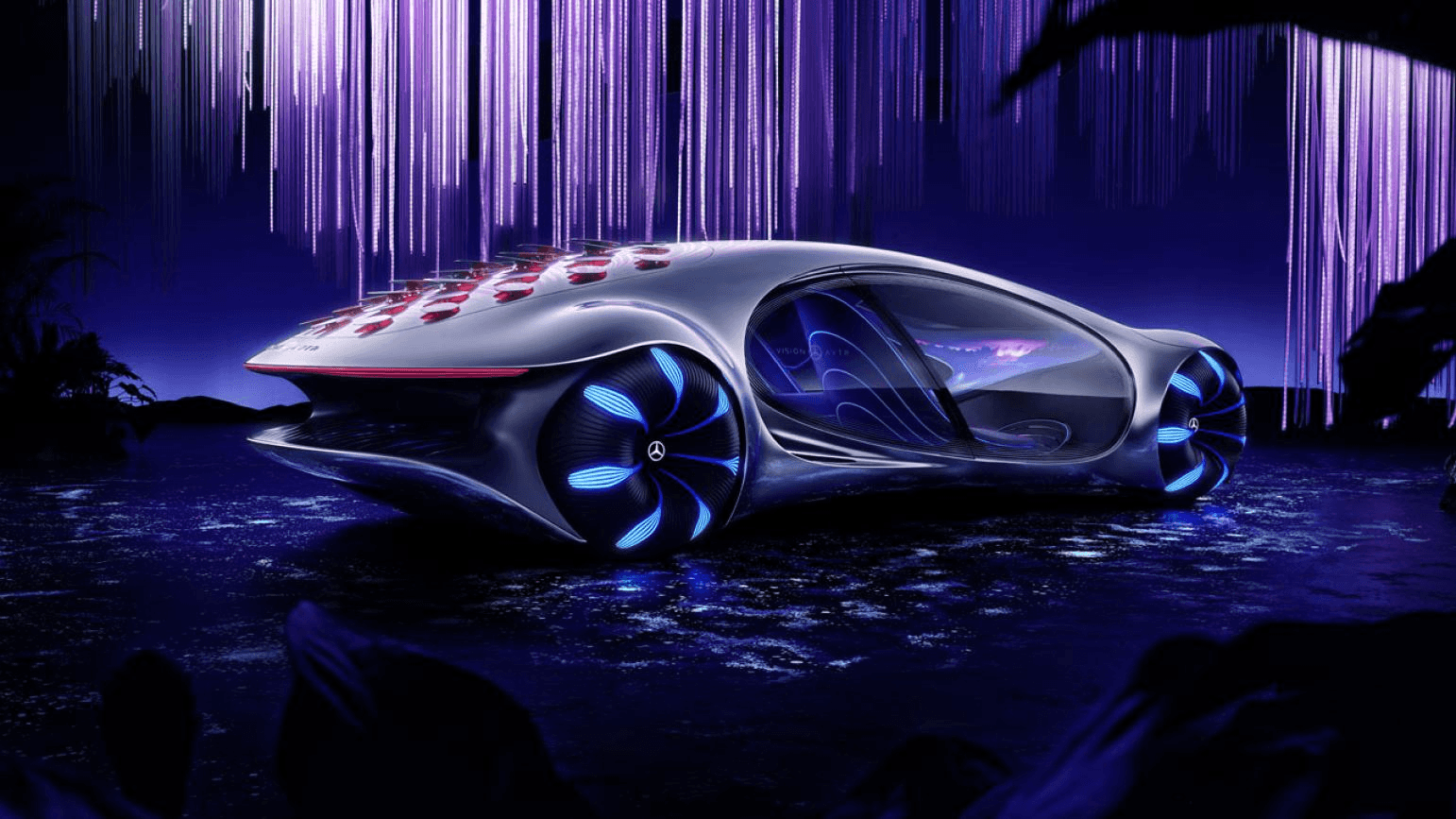 Prior to all of this year's auto shows being forced to be either canceled or temporarily delayed in connection with the COVID-19 pandemic, Mercedes unveiled the all-electric Vision AVTR concept vehicle at the 2020 CES (Consumer Technology Association) show. It doesn't come as a shock that this car has a science-fiction-like, wonderfully odd design and a look that is ahead of its time because it was crafted by the same team that collaborated with renowned film director, James Cameron, for his Avatar film. In addition to its sensational exterior and interior, the AVTR also showed off its battery technology that is in no doubt a game-changer for the automobile industry.
While the Mercedes EQC supplies a lithium-ion battery pack, the AVTR's 110 kWh battery pack utilizes graphene-based organic cell rare Earth materials that are without chemicals and perhaps the first vehicle to biodegradable through composting. Andreas Hintennach, Mercedes senior manager of battery research says that he believes that these environmentally friendly organic batteries are "very promising technology" and could be used in the German automaker's road cars in the future.
"It's a very promising technology. I've already seen it working in laboratories, where the results look really good, but we don't see that it's close to being used in production technology for now." Hintennach added on that he does not anticipate the technology to be used in production vehicles for another 15-20 years.
For now, Mercedes strives to enhance the overall effectiveness of its current lithium-ion batteries. It is estimated by Hinnentach that the range could be bettered by 25 percent. As of yet, the EQC SUV has an estimated driving range of 276-292 miles derived from Europe's NEDC test cycle.
Also, Mercedes is reviewing future mechanizations it strives to incorporate within Hinnentach's estimated mechanic timeline, including solid-state batteries. Hinnentach concedes that this tech "opens a lot of doors and windows", but he warns that "it's not a magic solution".
"Solid state adds lots of positive aspects. It's not a miracle but would be a huge step forward," he said. One of the main setbacks of solid-state batteries is how long it takes to charge, making it inconvenient for vehicles used for public transportation. As an alternative, Mercedes first wants to use them on their new eCitaro bus in the second half of this decade.
However, this is not the final EV technology that Mercedes is examining. Hinnentach said that the Mercedes is inspecting lithium-metal anodes, lithium-sulfur batteries and lithium-oxygen batteries, all of which offer multifarious effectiveness, density and weight. These types of batteries could likely be fitting for different vehicles. For example, lithium-sulfur could be used in vehicles with smaller battery packs since it's lighter than lithium-ion.
"It is challenging, but you need novel ideas. We need to be very focused on the future," Hinnentach said when asked if there is a risk of using multiple technologies. "You do risk inefficiency by looking at multiple options, and not all will make it to market, but if you didn't take risks in R&D by backing multiple horses, then you could end up losing. We're also keeping the pipeline open for the future."
John Sisson Motors
As previously stated, the AVTR is still just a concept car and with the many outrageously wonderfully ideas that Mercedes has in store, its more than certain that this model won't be ready anytime soon. 
On the flip side, Mercedes is still known for being able to deliver high-quality vehicles when you need them. If you visit John Sisson Motors, you'll find a wide range of amazing high-powered vehicles in our new and used car inventory. Feel free to chat with an online representative if you have any questions.
Photo Source/Copyright: PC Mag