Mercedes-Benz and Setra Team Up Create The World's First Side Guard Assist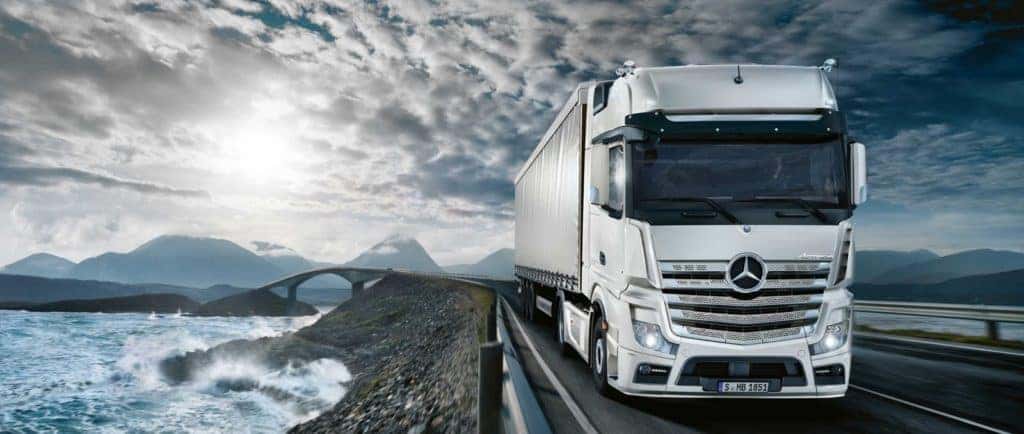 World's First Side Guard Assist
German luxury automobile company, Mercedes-Benz and bus division of EvoBus GmbH, Setra are working together to unleash an assortment of safety-assist systems for weighty commercial vehicles, including that of the well-fused Sideguard Assist for trucks, this is an all-original feature that is only available with the Daimer, parent company to both Mercedes-Benz and Setra.
The Daimler kiddos are offering Side Guard Assist as a fixture component for nearly all trucks, buses, and coaches created by the companies.
How Mercedes New Feature Truly Assists Drivers
Side Guard Assist is mainly for the safety of bikers and pedestrians, including anyone who is riding a motorbike or at risk of injury by an oncoming vehicle. Particularly on busy roads, this system can aid trucks and bus drivers to complete their very dependable and sometimes challenging job.
Perhaps one of the most dreaded parts of a truck or bus drivers day is when they have to make a turn in the direction contrary of the other driver, they'll have to watch out for not just street lights, signs, and the bustling traffic, but they also have to look out for any drivers who may zoom beside his or her hefty vehicle. Many times pedestrians or drivers nearby are not aware that those who are operating commercial vehicles may not be able to see them, putting them at risk of being in an accident. Difficult weather conditions can also make matters worse as well as certain parts of the day. Ultimately, circumstances in traffic can change at any given moment.
Hence, the Side Guard Assist is not just practical but vital for drivers. In fact, insurance companies have stated that based on accident research, about half of all accidents involving trucks and bike riders could be prevented with the aid of this type of system.
The mortality rate caused by these unfortunate circumstances can possibly decrease by nearly a third, and even the amount of significant injuries beyond 40 percent.
For nearly every Mercedes-Benz and Setra truck and bus, there is a capable assistance program that they can use for their daily commute. However, the two companies have plans to enhance these solutions with the Side Guard Assist. Starting by 2022, this system will be required in new model trucks for states in the European Union, and then two years later for all ongoing model series. Side Guard Assist is already mandatory in Germany for long trucks that were recently registered as it started at the beginning of this July.
Starting in 2016, Mercedes-Benz Trucks unveiled the first ever Side Guard Assist. It since has continually been integrated into its varying truck model series and today, it currently has an increased demand in Germany.
John Sisson Motors
Mercedes-Benz also offers a plethora of safety assist features in regular vehicles, especially in its family-friendly 2020 GLB. This SUV as plenty of standard and optional features like Hill-Start Assist, Driver-Assistance Package, Package Assistance Package, Blind-Spot, and much more!
John Sisson Motors is currently selling the GLB and a variety of other Mercedes models for very agreeable prices. Those who are interested in any of our selections can view our online new car inventory and chat with an online representative for further assistance.
Photo Source/Copyright: Mercedes-Benz