Mercedes-Benz Amplifies The Production Of Its Batteries In Germany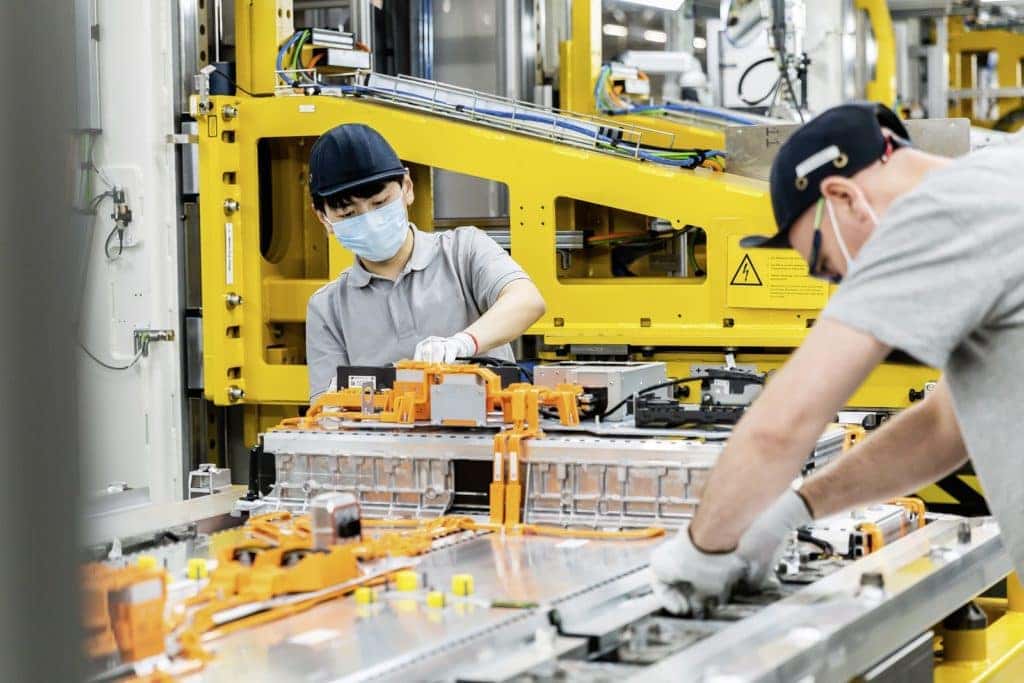 In its home country of Germany, Mercedes-Benz is further expanding its production for its batteries as it prepares to bring forth more vehicles that are fully electrified.
Located in the Kamenz factory, the famous luxury automobile company is enthroning 9 factories in 7 different locations like Europe, Asia, and the United States, which are mainly funded through the subsidiary company, Accumotive. The company, which is fully owned by Daimler is backing $1 billion into its battery production system. 
The Kamenz factory is also where batteries for Mercedes EQCs are constructed. One might argue that this factory one for the books with how efficient and innovative their processes are. Daily functions include the making of highly elaborate lithium-ion battery which requires several production lines that are precisely 170 meters long and each with over 30 production stations with a large number of steps for the production process. Battery systems involve 384 battery cells and plenty of other elements. The battery cells are bonded by the use of a laser with an endurance of 2µm utilizing current automotive technology.
Additionally, the Kamenz factory has two locations for its battery-making as well as a full production and logistic area of 80,000 square meters. The second location, which opened two years ago, centers around ultra-modern equipment and makes use of a multitude of Industry 4.0 technologies, like digital control and production tracking. The 4.0 tech ultimately makes certain of full traceability of every battery delivered and its components, as well as its production data.
Furthermore, the factory was created as a CO2-neutral factory from the start and therefore plays an integral role when it comes to Mercedes-Benz AG's sustainability goals: a combined heat and power plant and a 2-megawatt photovoltaic system combined with geothermal energy power the production plant. Through and through, the building has been designed in accordance with the production flow and lines. Special assembly equipment ergonomically provides assistance and further simplicity for workers to handle hefty equipment. 
The location of this plant is southwest Poland and southeast in Germany, which appears to slowly but surely transform into a capital of sorts for battery production. 
Daimler has not revealed the production capacity of its plant in regards to MWh of GWh, only saying that "annual production volume will soon exceed half a million battery systems for hybrid, plug-in hybrid and purely electric vehicles." However, what is still not known is the average energy storage capacity of a single battery.
Ultimately, Mercedes-Benz is set to push out 5 all-electric vehicles into the market by the end of 2020, as well as 20 plug-in hybrids.
John Sisson Motors
While you're waiting for these new and improved Mercedes vehicles to enter the North American market, John Sisson Motors has a wide range of state-of-the-art Mercedes vehicles that are just as advanced and innovative as any other brand. Our dealership has different cars that serve the needs of different individuals, from the wallet-friendly 2020 A-Class sedan to the too cool for school 2020 S-Class. All of our models are high-tech and up-to-date in terms of design. 
Those who are interested in any of our vehicles can simply view our online new car inventory and chat with a virtual representative for further assistance.
Photo Source/Copyright: Daimler