Mercedes-Benz 2021 S-Class Interior Is Made To Portray Yacht-Like Elements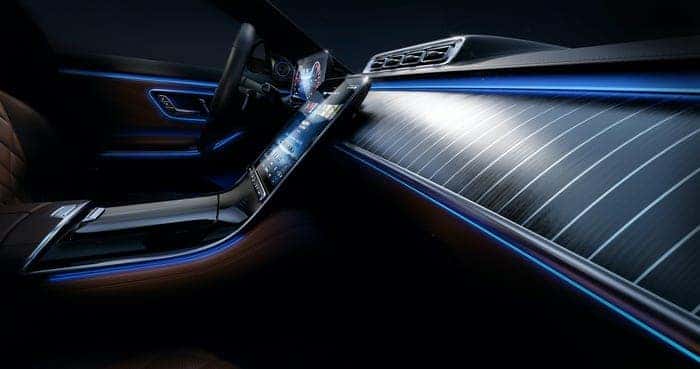 New Interior Details
The unveiling of the 2021 Mercedes-Benz S-Class sedan is fast approaching. However thanks to some news reports from news sites like Business Insider, we have a better idea of what the interior should look like, and its better than one can imagine! 
The S-Class is Mercedes's most upscale model, as it has top of the line features on both exterior and internal fronts, as well as with its advanced tech capabilities. Some automotive sites have even referred to this sedan as a limousine. When the seventh generation is revealed, we will see an incredible five screens inside: Two for the front seats and three in the back.
In a press release by the company, last week Wednesday, the new cabin will have "elegant airiness" and "lounge characteristics." Mercedes continued that it pictures the latest S-Class as a sort of "third place," or, the "refuge between home and workplace." We're just hoping that the German automaker will still be able to entice enough buyers during the ongoing pandemic.
More Of What's To Come
Mercedes states that much of its inspiration was based upon yacht design elements. This means that there will be a lot of open-pore wood veneers and actual aluminum inlays. The vertical side-vents will aid in rounding off the dashboard.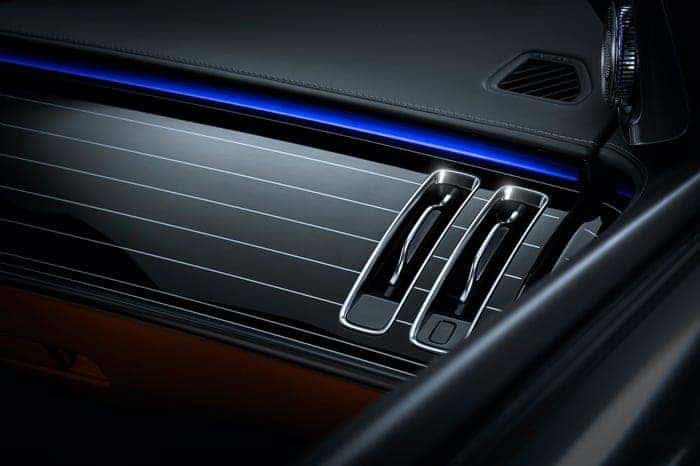 Both drivers and passengers will enjoy the "lounge-type ambiance" in the seating, which are quilted and needled. The seats three-dimensional structure embodies a new generation of this type of design for the S-Class and is meant to portray a look "like a seashell."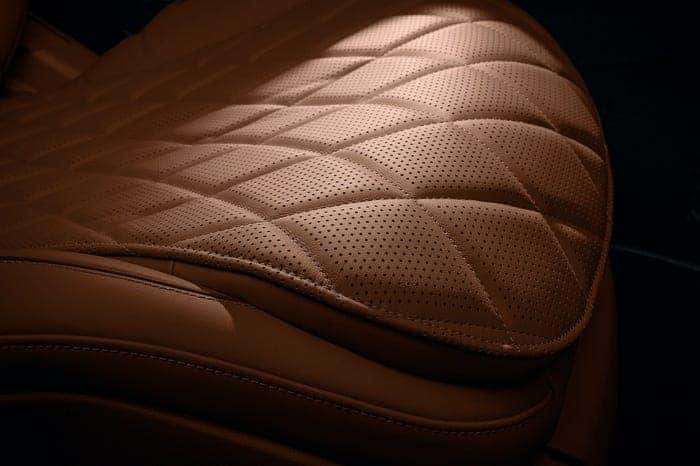 The large center display will have a free-floating stationing and the entire dashboard will flow in with the front trim section, therefore, creating a single piece. Moreover, in perfect Mercedes fashion, the Burmester sound system will also be included.

Overall, the whole cabin has been restyled to be as minimalistic as can be. 
Don't Forget These Cool Tech Features!
Not only is this sedan made with an incredible design and layout, but will also provide drivers with technology that is surely considered to be revolutionary. One of the brand's highlighting features includes rear-seat airbags. Yes, that's right! For the first time in Mercedes's history, this model will have wing-shaped airbags for back seat passengers. They will be placed inside the front seatbacks and will be activated in the case of a head-on collision. 
Another game-changing tech feature that will be included is the Pre-Safe Impulse Side. This system actually works with Mercedes E-Active body control, and will aid in lifting up the car to 3 inches should it sense an impending collision. The idea of this feature is that upon impact, the other car will only hit the more robust part of the door rather than the entire door itself, therefore minimizing the damage.
John Sisson Motors
When the 2021 S-Class finally does arrive, be sure to purchase it at John Sisson Motors. We have a wide range of Mercedes models that are suitable for diverse needs and at various prices. 
However, for those who absolutely can't wait for the latest S-Class can also purchase a 2020 version at our store, it rocks a dynamic 4.0-Liter V8 Twin Turbocharged engine that pushes our 463 horsepower with 516 lb-ft of torque and is loaded with advanced tech features. 
Those who are interested in any of our models can simply view our online new car inventory and chat with a representative virtually for further assistance. 
Photo Source/Copyright: Mercedes-Benz