Join Mercedes On Their Virtual Tour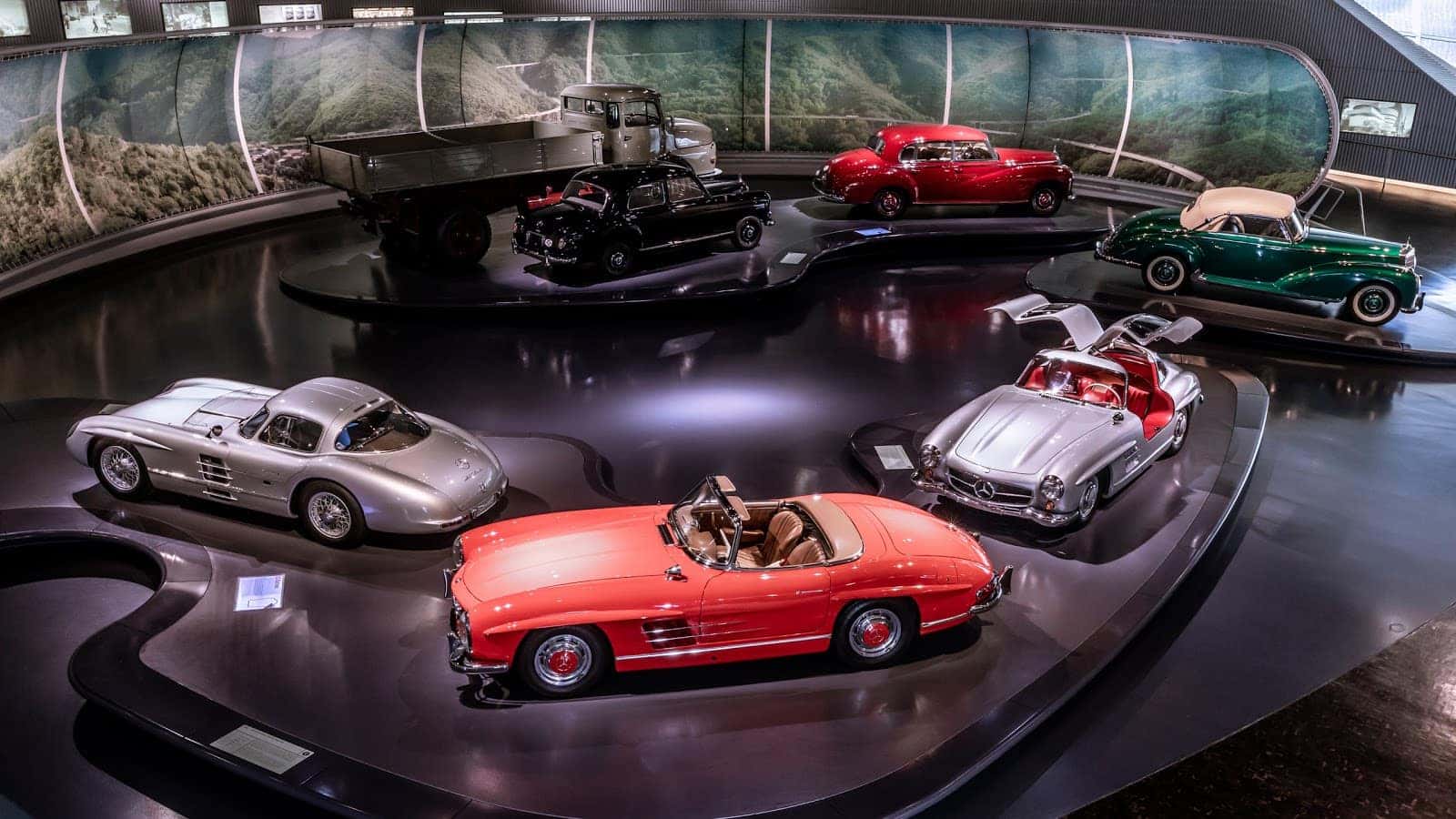 In spite of the temporary shut down of the Mercedes-Benz Museum, due to the coronavirus outbreak, car enthusiasts can still indulge in all things automotive with their riveting virtual tour.
The tour represents the well-defined history of the Mercedes vehicles from its start in 1886 and then so on into the present-day. The company's museum is established in the carmaker's homeland of Stuttgart, Germany. Lodged in an outstanding 16,500-square-foot space, it flaunts 160 vehicles that were meaningful and historic, as well as numerous exhibits throughout nine levels. However, until there is a significant decrease in the global COVID-19 pandemic, this area will remain closed to the public.
On the brighter side of things, the organization was pretty prepared for this type of event, as it has already fixed a strong digital type of visibility that gives access to any curious mind to get an extensive look inside.
The tour has been separated into three multi-fixed categories, which are, Legend, Collection and Fascinations of Technology. Each of these categories contains written information that is generous in its detail, it also has numerous photographs of each vehicle on its showing, as well as a 360-degree viewfinder in order to get a better feel of the architectonic space.
In the Legend category, there are seven depicted exhibitions shown in chronological order, narrating the history of Mercedes from its beginning and altogether through the evolution of cutting-edge motorsport models.
In the Collection category, the display is based a bit more on theme, corresponding with the carriers gallery displaying trucks, vans, and even dazzling celebrity vehicles.
Finally, the Fascination of Technology shows us a quick look at Mercedes's vast technological successes and really showcases how its innovative mindset serves as the springboard for boosting the brand for even more years to come. 
For more fun with Mercedes, check out their conducted tour on Instagram, through their story highlights, and even vote on your favorite vehicle. Also, the company has an hour-long YouTube venture of the museum, appropriately titled "Night At The Museum". There's plenty of automotive adventures to delight in, that is until it is safe enough to do so in person.
A "Tour" With John Sisson Motors
After seeing all of the Mercedes vehicles in its full glory, it's more than likely that you'll be craving for more than just a virtual view. Luckily, you don't have to wait to see these cars in person, because, with John Sisson Motors, you can actually drive one!
Simply visit John Sisson Motors dealership website and there you will find a wide variety of cars that are nothing short of glamorous. Are you looking for something sporty? Consider the 2020 GT AMG® Roadster, it has an incredibly energetic horsepower of 550 with 502 lb-ft of torque. Are you more of a budget-conscious shopper? Then consider the original 2020 A-Class sedan, prices only range around $40,000, (plus destination fee), but still provide a high-class experience.
No matter what your wants are, John Sisson has you covered! Once you find something that suits you, chat with an online representative for more assistance.
Photo Source/Copyright: Mercedes