How Mercedes-Benz Is Making Its MBUX More Clever Than Before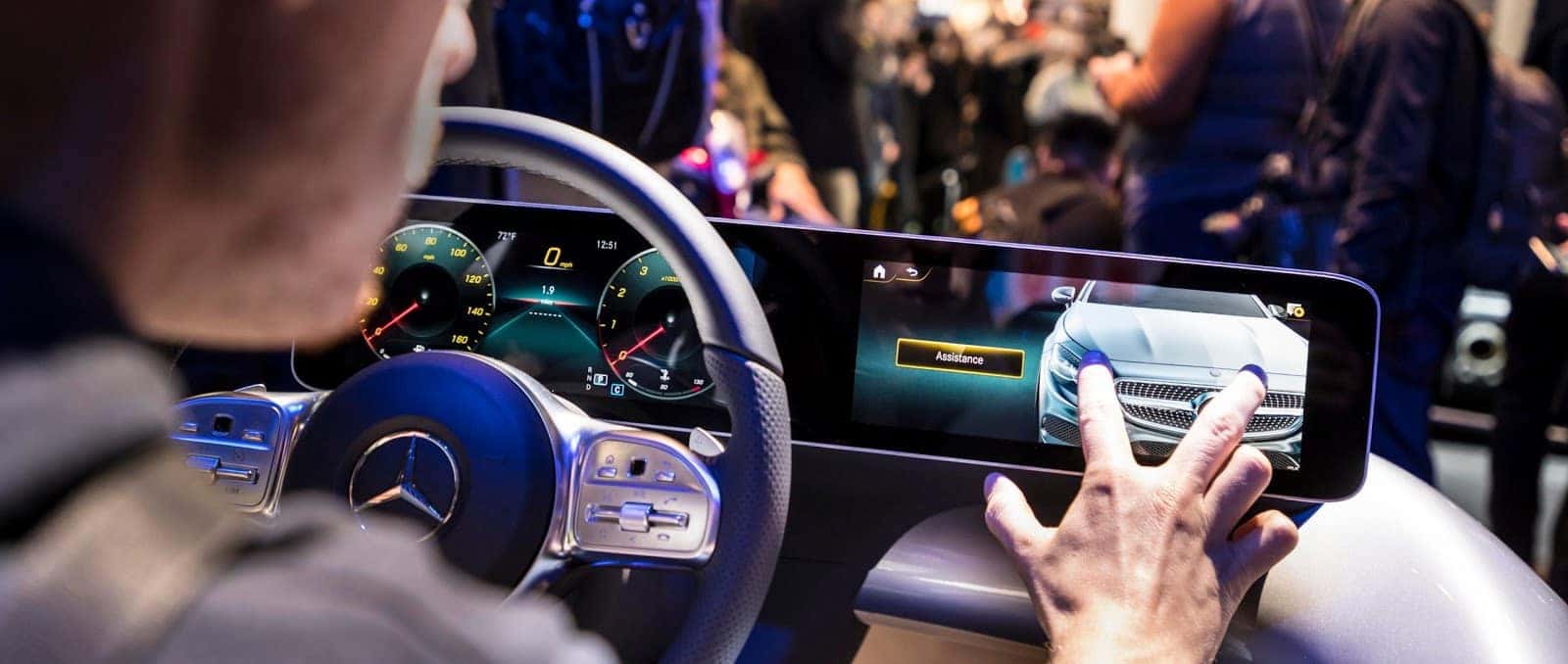 MBUX Becomes Even More Intelligent
Beyond question, Mercedes-Benz's MBUX infotainment system is one of the most primary and highlighting features of the brand, and perhaps even one of the most important. This highly intelligent software is a voice-activated virtual assistant that aids the driver in searching for particular destinations, control vehicle functions and then some. Each year as the MBUX goes through an improvement through its manufactured metamorphoses, the company says that the system's ability to understand the natural language of the driver is especially important.
Nils Schanz, head of user interaction for Mercedes-Benz research and development said that the goal is to "make the system even more natural," to members of the press during a Friday phone meeting. What this means is that making a system that is even more intuitive and assured, but also taking into consideration certain attributes like the tone of voice or even distinguishing which person is speaking to serve "the right response and the right tone,"  said Schanz.
Therefore, the MBUX could possibly provide the option to remove its activation-word: "Hey Mercedes" command that starts up the AI technology. However, Schanz is aware that this "solution" isn't something that everyone would want.
"Some [drivers] prefer to have a proactiveness and some don't at all," Schanz said. "How proactive should the system be?" If the activation-word is no longer necessary, it means the MBUX assistant will always be listening, butting in when the AI algorithm deems it appropriate.
"We will be very careful on that one," Schanz said. "We will offer something only if the customer wants it. … Customers will not accept when we do something wrong here."
The famous luxury brand company also says that a great majority of its customers use voice commands as part of their MBUX interactions. Based on the company's data, 80% of customers see voice interaction as the system's most important control element. In Europe for example, the average MBUX user says "Hey Mercedes" about 40 times per month, Schanz stated.
So what other ways is Mercedes looking to advance the MBUX? A simple answer is overall efficiency, such as with the system's response times as well as extra elements to the program's highlighting set and more connected services. At the moment, MBUX provides smart home integration, food ordering and movie ticket purchasing in China. On top of that, Mercedes is readily trying to bring these nifty features to customers in other countries, the U.S. included.
While the automaker is working on expanding its system's performance, the company will still offer Apple CarPlay and Android Auto to support in its infotainment package. This being said, "Most of our customers are preferring MBUX," Schanz said, with only about 10% of owners preferring Apple CarPlay over the original software.
"We invest in controlling the whole experience in the car," Schanz said. "Our clear goal is to have the better system."
Which Models Have The MBUX?
Compact luxury crossover SUVs like Mercedes-Benz GLE models as well as GLS, EQS, GLBs will typically include the MBUX system. However, subcompacts like the A-Class and CLA are also known to feature this powerful system.
Fortunately, John Sisson Motors has all of these amazing vehicles (except the EQS) in stock and for an incredibly wallet-friendly price. Those who are interested in any of our models can check out our new online car inventory and chat with an online representative for further assistance.
Photo Source/Copyright: Mercedes-Benz