How Bosch and Mercedes-Benz ESC Debut Saved Countless Lives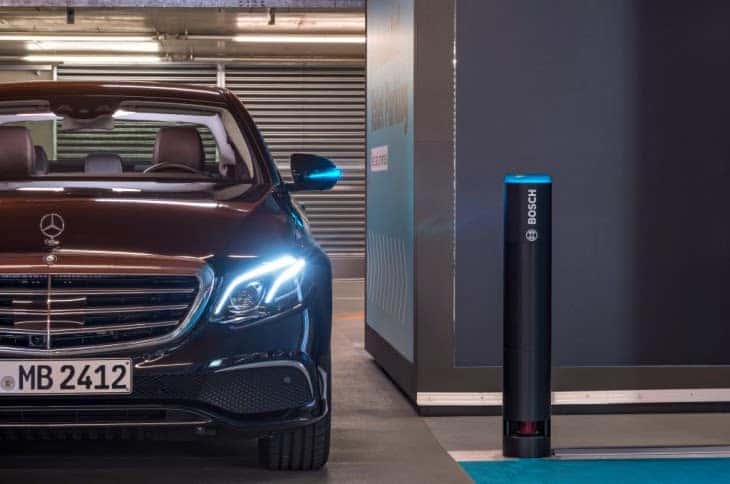 Bosch and Mercedes-Benz Important Collaboration
One of the most essential and prevalent electronic driving technologies is celebrating its 25th birthday. First introduced in 1995 by German engineering company, Bosch, was the first electronic stability control system (ESC), which took over a decade to construct.
Many fatal passenger vehicle crashes involve a single car. In fact, according to a 2018 study by the Insurance Institute for Highway Safety (IIHS), 39 percent of occupant deaths occurred in single-crashes, though this was higher before ESC.  In 1983, engineers of Bosch thought-out different ways to mechanically deter vehicles from sliding out of control and decided to base the technology off of the anti-lock braking system (ABS), which the company introduced to the market in 1978 by theorizing that the same technology can be implemented to take charge of a vehicle's traction.
Mercedes-Benz, the luxury parent company of Daimler, conducted equivalent studies by the latter half of the 1980s and also decided to partner up with Bosch in 1992. The new team embarked on debuting the ESC  in as little as 36 months, and they certainly delivered on their promise. Three years after this, the C140-generation S-Class Coupe introduced the ESC, and then the W140 S-Class sedan in 1995, though the price of safety was a bit costly at first. 
At first, Bosch's ESC technology proved to be of great benefit, however, since it was only featured in the costly S-Class, just a sprinkling of buyers had this system. Luckily, the ESC slowly crept into Mercedes's more budget-friendly models and then finally in the original A-Class entry-level model, which ultimately led to this feature's overall spread. 
Soon enough other automotive companies from all around began to implement their own type of ESC's to their vehicles as part of their list of optional features, but under a different name of course, like Dynamic Stability Control, Vehicle Stability Control, Vehicle Dynamic Control, Dynamic Stability And Traction Control, PorscheStability and Traction Control, and among others. Slowly but surely, Bosch was able to improve its notable safety technology with the sensors becoming smaller, more dependable and cost-effective. In 2003 the company built its ten-millionth ESC system, however, many inexpensive models were still stingy with this important safety feature until governments internationally made it a required feature in the early 2010s.
In North America, it became mandatory for all new cars off the 2012 model year to have ESC. According to studies done by the National Highway Traffic Safety Administration (NHTSA), between 2008 to 2015, this system prevented the deaths of roughly 9,000 souls and also decreased fatal single-vehicle crashes of SUVs by 56%. Those figures are pretty astonishing in a country where SUVs and crossovers have gained more and more popularity each year.
"Bosch has continuously improved its anti-skid system, and produced more than 250 million ESC systems to date. Modern cars are inconceivable without this electronic guardian angel," said Harald Kroeger, a member of the company's board of management, said in a statement. 
Unfortunately, there are still some markets worldwide that do not require the ESC for financial reasons.
John Sisson Motors 
Current Mercedes models feature not just Electronic Stability Control just also a wide variety of other safety features as well as cool infotainment functions. At John Sisson Motors, we have plenty of different types of styles and variants suitable to meet a variety of needs for each individual. Simply visit our online new car inventory via our dealership website, and chat with an online representative for further assistance.
Photo Source/Copyright: TechCrunch via Daimler