A History The Mercedes-Benz S-Class: A Trailblazer In The Automotive Industry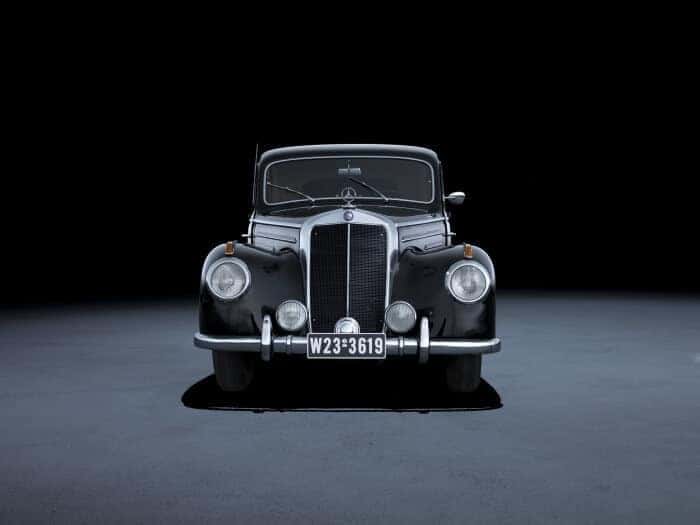 Mercedes-Benz flagship, S-Class, is what the automaker calls "the heart of the brand". This series of full-sized sedans and limousines made its first introduction in the car market in 1952, and since then has taken the world by storm with its slew of innovative technologies in the interior and the drivetrain. Let's explore different generations of the S-Class and see why it's been ranked as that world's best-selling luxury sedan.
W 180 (1951 to 1954)
The pioneering S-Class lineup had the nickname "Ponton models", referring to that era's particular styling trend that joined up the previously pronounced hood, running boards, and fenders into one long enclosure. The car featured a straight-6 M 180 engine, which was considered advanced during that time. On top of this, it paved the way for the conical-pin safety door lock, which proved to be much more effective than the traditional door lock, as it prevented doors from breaking out in the event of an accident.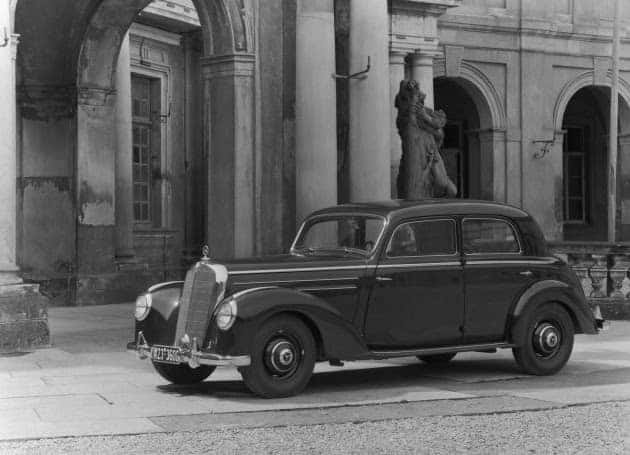 W 128 (1954 to 1959)
Around the 1950s the W 128 was introduced and was the last to have any link to the "Ponton" nickname. It made significant headway with its self-subsisting bodyshell. Another advancement included brake drums that used a method called "Turbocooling", this essentially reduced engine charge air temperature to below ambient levels. Then in 1958, the 220 SE had controlled manifold fuel injection.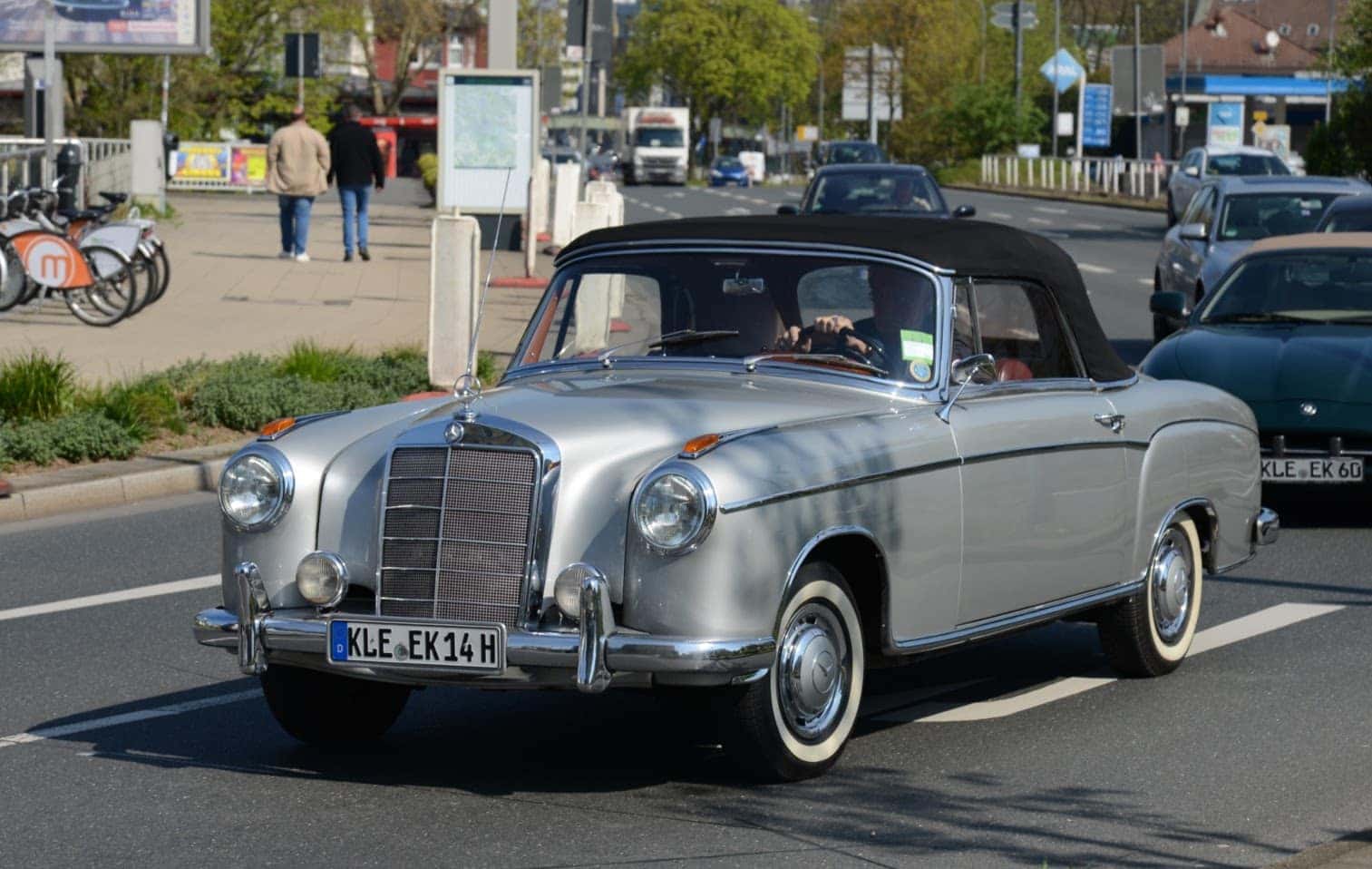 W 111 (1959 to 1965)
The W 111 was technologically advanced than its predecessors with a package of new features, most of which were geared towards safety. Among them was a padded steering wheel as well as what the company called an "injury-reducing interior". Other than safety features, the 300 SE received certain amenities like air suspension, disc brakes, and central locking doors.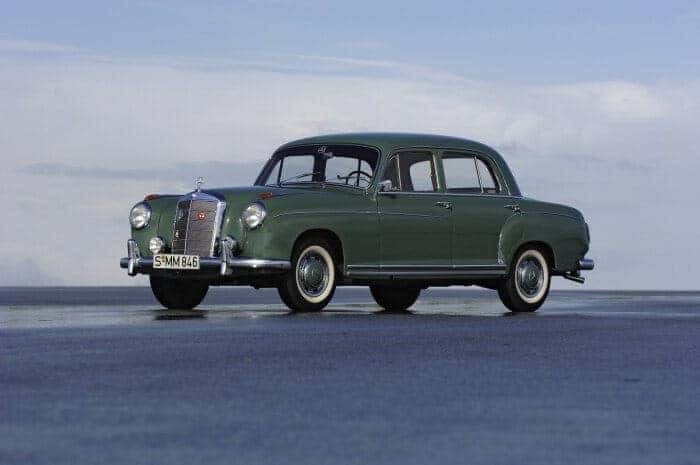 W 108 (1965 to 1972)
The W 108 models progressed at the rear axle, with hydropneumatic compensating springs. Then, the top-tier 300 SEL 6.3 model had a large-displacement V8 engine that excelled in its performance of 247 horsepower.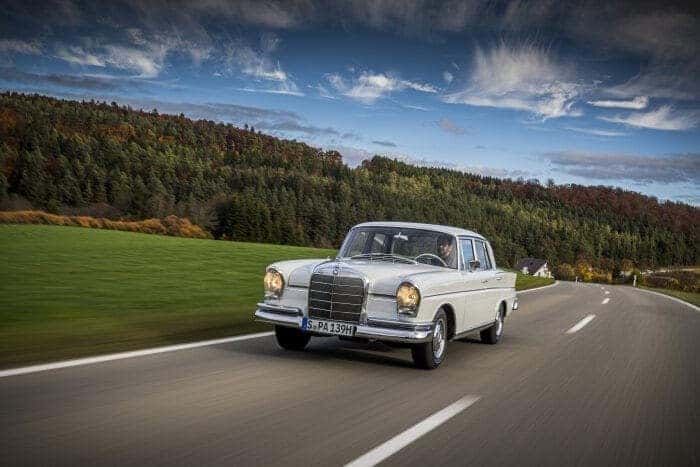 W 116 (1972 to 1980)
The W 116 was the first to be officially called the S-Class and featured a four-wheel independent suspension and disc brakes. Some betterments included cruise control, ABS, dirt-repellent rear lights and side windows, and a protective fuel tank on top of the rear axle. Additionally, this model was the first production car to offer a turbocharged diesel.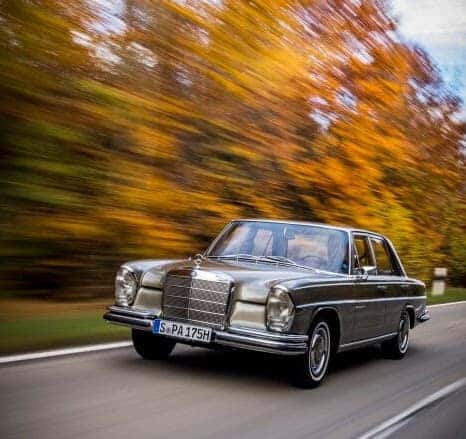 W 126 (1979 to 1991)
As with the W 111, improvements of the W 126 were highly centered on safety. It had an available seat belt tensioner and an airbag for drivers in 1981. Then in 1988, there were available front passenger airbags, as well as optional ASR acceleration ski control for V8's in 1985.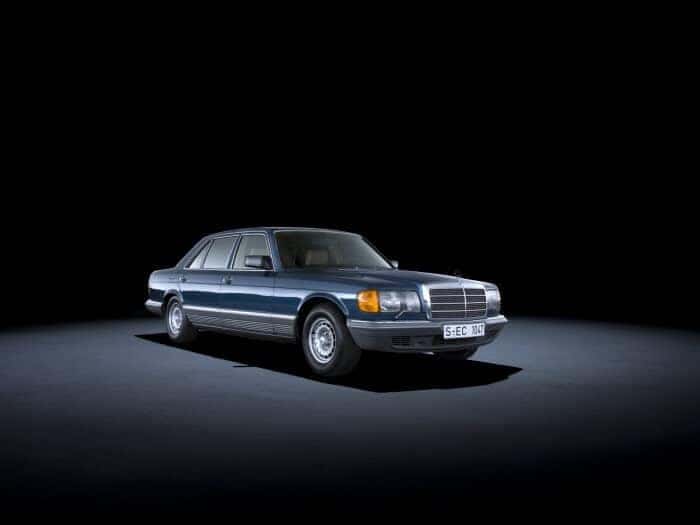 W 140 (1991 to 1998)
The W 140 had larger proportions and had two wheelbase lengths as well as a shorter wheelbase coupe model. This was the automaker's first production car to have a 12-cylinder engine, which was the most powerful during its time. Some comforts included double-glazed side windows, available power closing doors and trunks, and an optional AutoPilot System (APS) used for navigation. Plenty of safety features were included, one of them being Electric Stability Control (ESP®) during the mid-year refresh.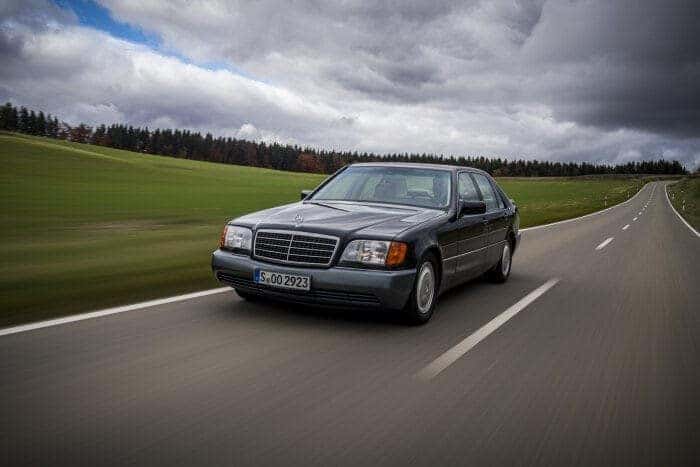 W 220 (1998 to 2005)
Considered by many to be the first ultramodern S-Class. It consisted of new automotive equipment like automatic cylinder shut off, electronically-controlled automatic transmission (2004), Pre-Safe system (2002). It also had optional features like Active Distance Assist, Keyless Go, and drive authorization. This savvy car was also the first to have the S 55 and S 65 AMG® variants, as well as optional 4MATIC® all-wheel-drive.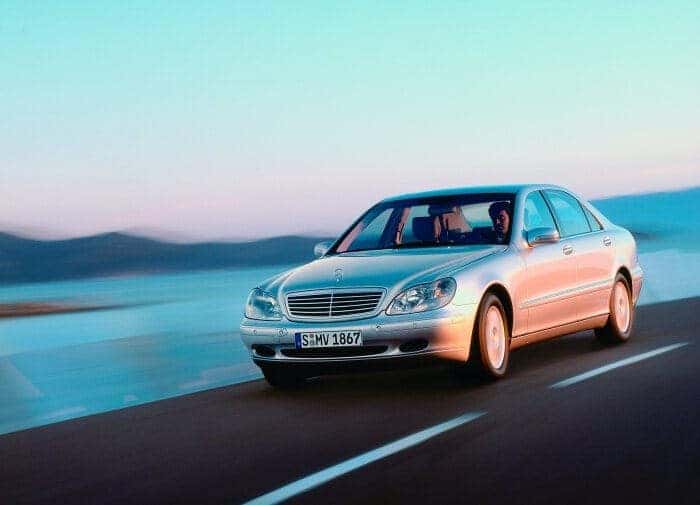 W 221 (2005 to 2013)
This model focused more on driver assistance features such as available Improved Active Distance Assist DISTRONIC PLUS®, Pre-Safe Brake (2006), available autonomous emergency braking (2009), available Active Night View Assist®, and available Lane Keep Assist  (2009). This S-Class generation was the first to get a hybrid model, the S 400 Hybrid in 2009.
W 222 (2013 to 2020)
The W 222 has been called the most innovative model for the S-Class. Along with its avant-garde tech, it also made great strides in its mechanics such as with a new aluminum hybrid body shell that rated 50 percent higher for its torsional rigidity regarding its weight and size compared to previous models. Its highlighting first includes featuring nearly 500 LED bulbs around the car as opposed to traditional bulbs. It's most noteworthy driver aids included Mercedes-Benz Intelligent Drive, Road Surface Scan, and Magic Body Control.
W 223 (Today) and What's To Come
Finally, the seventh and current generation of the S-Class is the W 223. Technologies for these models have focused more on optimizing the overall driving experience by bringing in more touchscreens, new infotainment systems, and even more so with active ambient lighting. This car also features its revolutionary rear-seat airbags (the world's first) and available rear-axle steering system that can go as far as 10 degrees.
What we should expect for the next generation is a heavy push for electric vehicles, as the automaker is currently working on an eco-friendly version of the S-Class, the EQS, which is apart of the brand's EQ series.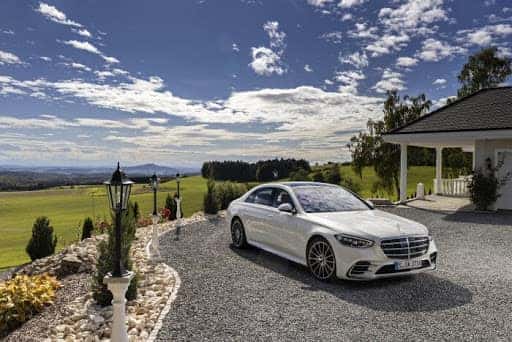 John Sisson Motors
While Mercedes-Benz continues to give us a magical bag of tricks during each automotive refresh, one thing that you can expect is to find in John Sisson Motors. We have a wide range of Mercedes-Benz models that are every bit as innovative as the next. Those who are interested in any of these vehicles can simply view our online new car inventory and chat with a representative for further assistance.
Photo Source/Copyright: Daimler Media; Shutterstock via photographer Rudiecast (W 128) 
*European Images Shown