A Day In The Life Of A Mercedes-Benz Crash Dummy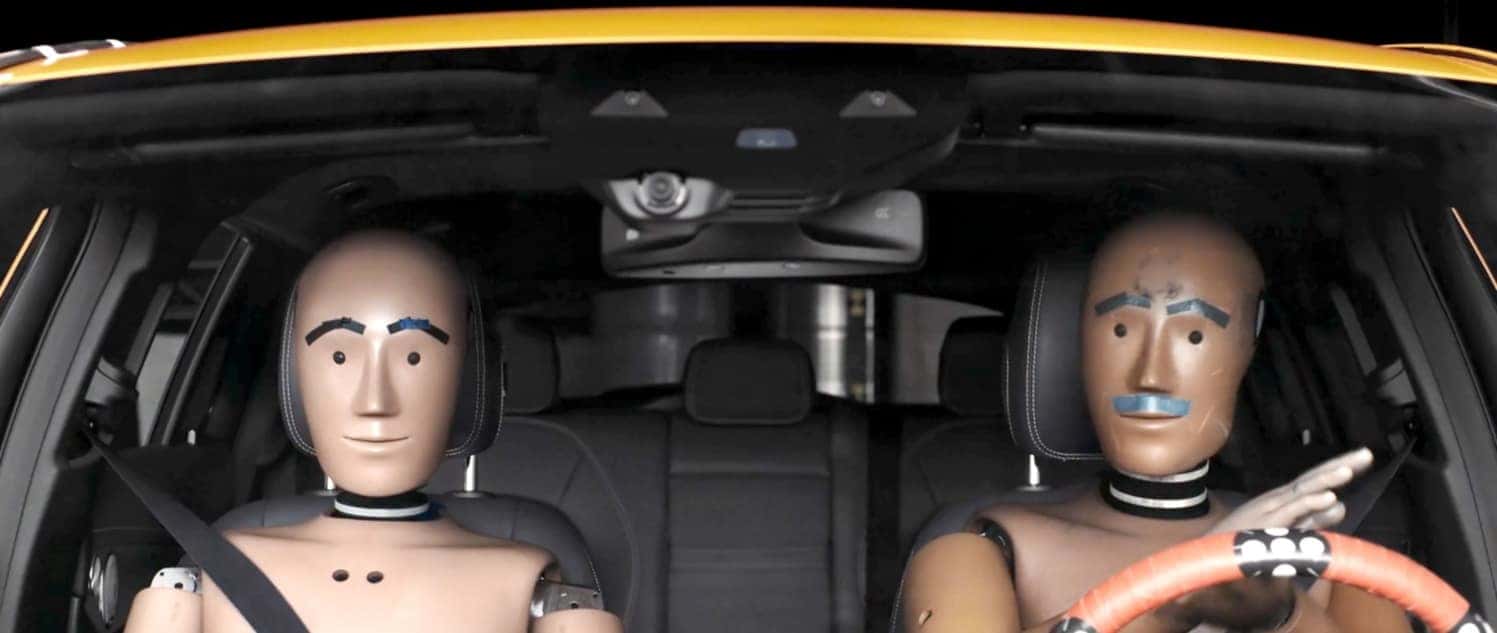 Mercedes-Benz Hilarious New Webisode
Most people may not think much about the life of a crash test dummy, as its not the most glamorous job, especially if they were conscious beings. As usual, Mercedes-Benz thought outside of the box by strumming up a YouTube series dubbed 'Crash Tales'. This series is essentially a Day In The Life type of video and follows two crash test dummies named Tommy and Fred. In each short episode, we follow the two and their crazy shenanigans and laugh at their hilarious commentary on the whole matter.
In episode one of Crash Tales, we are first introduced to our leading characters as they brace for a standard crash test. However, when plans go differently than expected, Fred has an episode of his own.
At the beginning of the video, the loudspeaker makes this announcement: "It's your lucky day, have fun!" to which Fred in a moment of confusion says "What's that idiot on about?". It turns out that there will not be a crash that day for the crash dummies, something which to Fred is quick to voice his irritation in spite of Tommy's excitement. "Brakes? I've never used them in my life! I'm a crash test dummy for heaven's sake, I love crashing!" says Fred "Don't get angry Fred. Enjoy the experience." replies Tommy.
In the very brief moment that we see their car, it appears that the dummies are cruising in a yellow-camouflaged Mercedes-Benz EQC, their most recent electric SUV. One can only suspect that this is the company's humorous way of teasing the public of their new model, especially with Tommy and Fred testing the brakes on the vehicle; This is important since the car pushes a powerful 402 horsepower with 561 lb-ft of torque. It also has a maximum range of 200 miles, according to Mercedes.
The test doesn't even take 5 seconds long from beginning to end, with the EQC just getting warmed up before slowing down as quickly as it started, which on most accounts seems pretty underwhelming. Fred is obviously disappointed, saying "This is the worst day of my life" to which Tommy attempts to console him  "Cheer up Freddy. Next time, we'll test the heated seats", to which Fred makes clear that he is less than pleased.
The series definitely allows for some laughs and in some ways relatability to the audience…hopefully some new Mercedes buyers as well. Watch Mercedes's second installment titled 'Midlife Crisis'.
John Sisson Motors
Although the wait for the electrified EQC may take a while, John Sisson Motors currently has a wide variety of premium vehicles that are just as sporty and nearly as technologically advanced as the EQC. I recommend considering the 2020 Mercedes-Benz GT AMG® C Roadster for drivers who crave something fast, as its horsepower pushes an amazing 550 horsepower with 502 lb-ft of torque. For those who are looking for something more tech-savvy, I recommend the 2020 Mercedes-Benz GLA 250 4MATIC® SUV, as it offers features like active-brake, blind-spot, and lane-keeping assist.
Those who are interested in any of our models can visit our website and take a look through our new car online Mercedes inventory, then speak with an online representative for further assistance.
Photo Source/Copyright: Mercedes-Benz